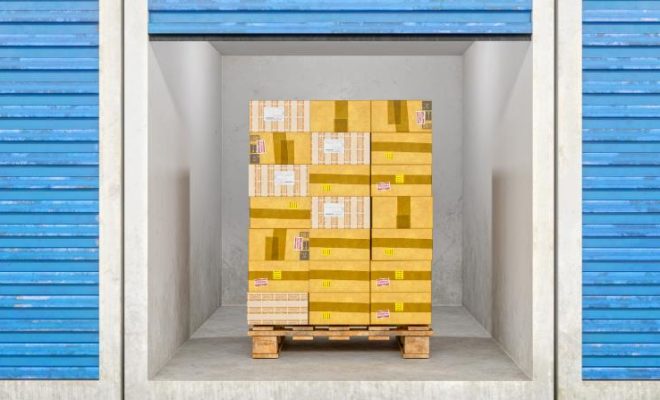 Business
The Growth of the UK Storage Industry
By
|
The UK storage industry is growing fast, as Britain's businesses and families look for effective ways to store items for a variety of reasons. A representative for Cubic Storage in Swindon has said "the self-storage industry in the UK has seen consistent growth, which bodes well for the increasing number of individuals and businesses seeking storage solutions for either house moves, or changing business premises". In this blog, we'll look at how the industry is evolving, and provide self-storage information for customers to consider.
2022 UK Storage Facts
Self-storage facilities can be seen along most major roads, and in towns and cities where they are typically located in industrial parks or retail areas. These facilities are used by families to declutter their homes, and for small businesses who need safe, effective storage solutions for their belongings.
The industry is certainly impressive in its volume and growth and it's already a notable contributor to the British economy, with an annual total turnover of £890M a year. There are already 50 million square feet of available self-storage space across the UK, from around 2,000 providers.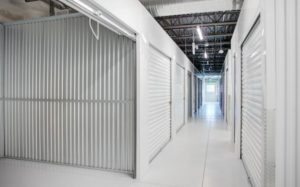 Based on a per capita figure in the UK, there is around 0.7 square feet of available storage space per person, available to rent, and the average rental rate is almost £24 a square foot.
It's also interesting to note that the average age of a UK self storage customer is between 40-70 years old and a third of these customers use van or removal services. The businesses most likely to use UK self storage facilities are retail, nonprofits and professional services.
The Growth of UK Storage Industry
Why Use Self-Storage?
Self storage offers individuals, families and businesses a variety of benefits. Perhaps most importantly, it offers the chance to clear your home or premises of things that you don't use regularly, but that you can't dispose of. Examples of these belongings might be out-of-season sports equipment or inherited goods that you are saving for future use. For businesses, self-storage is a great way to store historic paperwork, equipment that isn't currently in use or seasonal marketing materials, for example.
Self-storage facilities can be very cost-effective when compared to filling up a business premises with goods or equipment that aren't in use. They are also monitored and secure, so customers can rest assured that their items are being protected.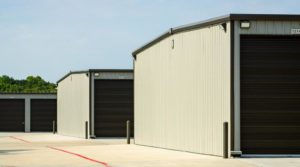 With flexible storage, customers can also choose the right level and type of storage for their needs, so that they aren't over-paying for storage solutions. They can choose the size of the unit, the location of the unit and even find more specialist storage facilities for delicate items or items that need temperature-controlled storage.
With flexible, monthly storage subscriptions on a clear-cost basis, it's easy to see how much you'll pay, and adjust your service to your needs, with benefits such as self-access keys and available storage and packing materials at the site. Simply put, these are affordable, flexible and highly fit-for-purpose storage solutions for individuals and entities of all kinds.
How Storage Can Benefit Individuals in the UK?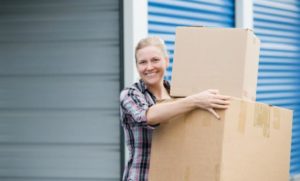 Here are some of the reasons that individuals use storage facilities in the UK:
To store furniture when travelling
To keep larger items safe when downsizing – particularly for items that might be later used by growing children
To clear away seasonal clutter until it is needed
To store possessions when travelling or when attending university, for example.
Storage helps individuals and families to keep their homes clutter-free and to enjoy their living spaces without struggling with expensive home storage solutions.
How Storage Benefits Businesses?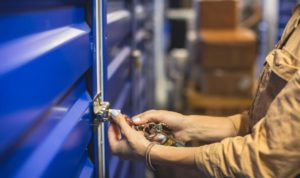 Here are some ways that UK businesses use self storage:
To store historic paperwork whilst it is being transferred to digital storage over time
To store marketing materials such as event and exhibition stands when they aren't being used
To store Christmas party decorations for premises which take up a lot of storage space on-site
To store excess equipment such as desks, chairs and other office consumables until they are needed
To ensure their businesses remain free from clutter, to adhere to H&S regulations, to remain efficient and to avoid overpaying for expensive office storage equipment on site, in facilities that would be better used for production or operations.
Again, the self storage solutions offer businesses the chance to affordably access an extension to their business facilities and to organise their self storage unit in a way that makes sense to them. With so many rental units in Britain, it will also be easy for most businesses to access a storage unit that is near to their premises and that has ready and easy on-site parking. Businesses can also choose the degree of security that matches their needs – some will pay more for active surveillance and others will be happy with remote monitoring of low-value items, such as security cameras and secure signing-in procedures.
With the UK's population looking to find the most cost-effective ways to live and run their own businesses, it looks as though the trend for affordable storage will continue to grow, especially as entrepreneurs continue to move into the storage space and provide even more offers for customers.