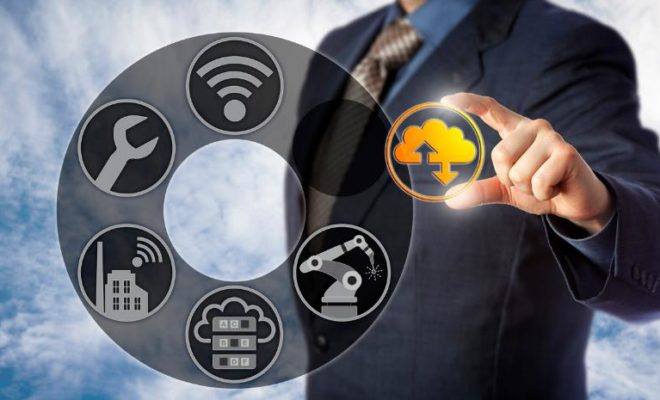 Business
5 Benefits Of Hiring Cloud Engineers For Your Company
By
|
Thousands of businesses have started using cloud-based services because they're flexible, secure, cost-effective, and collaboration-friendly. Companies buy and rent private and public cloud servers, committing to more and more cloud-computing solutions. But to leverage these technologies, businesses need professionals. And in this article, we share the 5 reasons to hire cloud engineers.
Who Is an Expert Cloud Engineer?
A cloud engineer is an experienced IT professional who deals with any task related to cloud computing. This general term embraces the three types of cloud engineers: cloud developer, architect, and system administrator. Programmers develop cloud apps from scratch or using ready code and then deploy and debug them.
Cloud developers create websites, SaaS solutions, mobile applications, and similar products. Cloud architects plan the infrastructure of cloud-based software and design applications.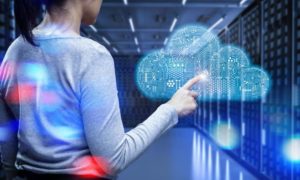 They're also responsible for choosing a reliable cloud automation services provider, managing data, and providing access to various products.
Sysadmins manage the performance of cloud systems and optimize their workload. These specialists troubleshoot the network connections, ensure their security, and implement policies for using cloud resources. Cloud system administrators also communicate with users to ensure the continuous delivery of all the services.
So, your team needs cloud engineers if you've decided to migrate your development process to a cloud. But what do they have to know?
Skills and Responsibilities of Cloud Engineers
Let's start with the skills of your future cloud engineer.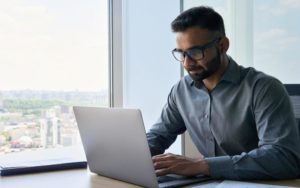 This specialist should:
Know Hadoop and MySQL cloud databases and be able to manage them
Understand the Linux architecture and be able to maintain and administer its servers
Understand APIs and know XML, WDSL, SOAP, UDDI, and other open standards
Know how to work with the top cloud hosting providers (Amazon, Google, Microsoft, IBM, and Salesforce).
The list of your cloud developer's responsibilities may vary depending on the role. Still, below are some typical tasks these specialists deal with.
They:
Develop, deploy, and migrate cloud-based systems
Maintain and optimize cloud solutions
Identify vulnerabilities and remove them
Ensure the system has a sufficient data storage capacity
Communicate with users for support
Upgrade and automate cloud processes.
5 Benefits of Hiring Cloud Engineers For Your Company
Now let's look at how a remote cloud automation engineer or a dedicated team can help your business.
1. They Can Optimize Your Data Migration to Cloud Servers
Often companies begin their data transfer to cloud platforms without a strategy. But no matter if you need to move your information to the cloud for the first time or want to change the cloud service provider, you need a plan. And a cloud engineer will understand which migration strategy will suit your company best.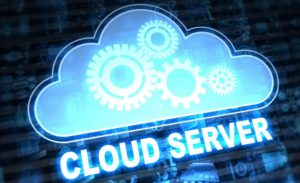 Should it be a zero-downtime process with minimal impact on the business? Then you'll need to be ready for higher costs as you'll need to replicate all the data. Or, you can consider transferring the data in a single operation but suffer downtime, which is inappropriate for 24/7-running systems.
Breaking the process into many sub-migrations requires defining the scope and deadlines and allocating resources for running the two bases for a period.
2. They Can Allocate Budgets More Effectively
Since cloud engineers know all the ins and outs of the cloud services you need, they can help you spend less. Moving your IT resources to the cloud is forward-looking, but one migration strategy can be more cost-effective than the other. Large-scale solutions will fit big organizations, while small companies don't need the same wide range of services to cover their needs.
Probably each business requires email and web hosting, cloud backup and recovery solutions, communication services, and security services. But does your infrastructure need developer tools, specific applications, or specialized cloud automation services? Will PaaS (Platform as a Service), DaaS (Device as a Service), or IaaS (Infrastructure as a Service) be more budget-friendly for your company? Professionals know.
3. They Can Develop a Custom Cloud Solution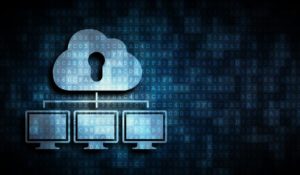 Incorporating cloud services into the tech stack of software development companies is already a necessity. However, businesses often need to incorporate custom cloud solutions to implement new features and stay competitive. And cloud developers can help organizations leverage their IT infrastructure to create additional value for clients.
4. They Can Maintain and Optimize the Cloud System
Cloud DevOps can find the right balance between the financial and development teams' requirements. While CFOs try to cut costs on cloud resources, product owners are willing to equip their development teams with top-notch tools. Cloud system administrators make the optimization possible, maximizing the return on each dollar spent.
5. They Can Secure Your Cloud IT Infrastructure
Switching from keeping your data on in-house servers to storing it in the cloud is impossible without protecting that information. And cloud engineers can prevent sensitive data and intellectual property from exposure due to data theft, malware, and cyber-attacks. They utilize device authentication and user authorization, set access controls, and protect data privacy. These specialists are also responsible for being compliant with the official regulations.
To Sum It Up
As technology advances, thousands of businesses start using cloud-based services. And to ensure their effective use, it's critical to equip software development teams with cloud engineers. These professionals will help you to migrate data smoothly, optimize the cloud resources, and protect your data. Moreover, they will allow you to allocate IT budgets effectively.