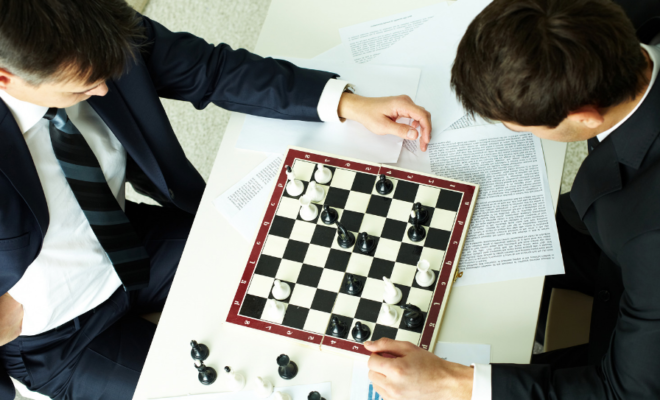 Business
Why Would Your Company Benefit From Having Games In The Office?
By
|
For most employers working eight-hour shifts, in an office, at a desk, all day can lead to feelings of being stressed and unmotivated. By giving employers the option to take short breaks and focus on something other than the work at hand for brief amounts of time helps to stimulate the mind to produce better outcomes.
There are many other benefits that introducing these fun measures into the workplace can have, and various different types of games and activities can be brought in.
Why Should You Encourage Fun Activities in The Workplace?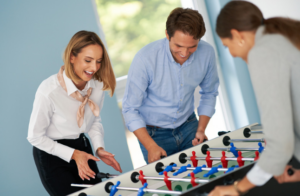 "In every job that must be done, there is an element of fun. You find the fun, and – SNAP!" is a quote from a popular kids film, Mary Poppins.
This quote implies that finding the fun in a job allows for it all to come together and be a success in the end. Focusing your mind on one thing for a long period of time, with no break can be tedious and in some cases make the job harder than it needs to be. By taking short breaks away from the desk and focusing your mind on something else can lead to better ideas being generated, as well as an overall increase in motivation. It also allows for an increase in the amount of energy and productivity as it allows the mind to recharge itself.
There are various types of games and activities that can be brought into an office, many of which will not only help with the productivity levels of the employees, it also encourages and improves teamwork within the company's staff. Helping them bond and allowing them to work better together. These games can also be ice-breakers for team members that shy away, it can help bring them out of themselves and help other people get to know them. The healthy competition that can be produced by various games is another positive benefit that comes from these games. In some cases, different departments within the same company can compete and the winning department can win prizes.
Types of Games That Have A Place In The Workplace
There are various types of games that can be introduced into the workplace. These can vary from sports types games that get you up and moving, to video type games or board games like chess sets.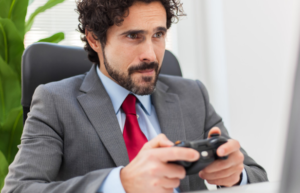 Sport-related games such as table tennis and air hockey are perfect for getting you up on your feet and building up energy. Sitting at a desk and staring at a screen for long periods of time can make you feel drowsy. Getting up and having a more active game that involves moving around can help wake you up, and help you regain focus on your work. As well as this, you could introduce an arcade cabinet into the space. Arcade type games are perfect additions as these can mostly be played, single players. However, the level of competition of being the best and the top of the leader board leads to competitive energy that will help bring together any team. Old school arcade games also bring in a feeling of nostalgia that will also go down a treat.
These retro type arcade games come in various types, as well as shapes and sizes, from larger arcade cabinets to bar top arcade games. You can also get arcade consoles that you can connect to a TV. This means no matter what the size of the space you have available there is a retro game available. There is also a wide selection of the old games available to be put into these arcade cabinets, and these can be bespoke and customised to how you would like them.
Other Benefits Of Having A Games Area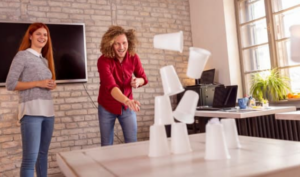 Having these games in a designated area of your work environment separates the place for work from the place to relax. These areas give off a comfortable feel and are perfect places to spend your lunch break instead of sitting at your desk. Sitting on your desk during your lunch break does not always allow for your brain to fully switch off from the job you are currently doing. That is why having a separate place to take your breaks is important in any workspace.
Lots of these areas have bean bags that further give to that comfy atmosphere. These are all ideal for giving employees a mental reset they might need to boost their productivity when they return back to their desks. Another main benefit of having a game area is that when future employees come into the office for interviews they see the game area. This will not only make your company stand out, but it will also imply that as a company you care about the well being of your employees. This will be a great part to play in people wanting to work for your business.
To Summarise
Overall having a games area with various different types of activities will help you develop a positive company culture. It will show employees that you care about their well-being, and overall allow for positive company culture. As well as this, giving employees the option to take short breaks away from their desk allows for a recharge in their brain, as well as increasing motivation and productivity. Overall having these games offer many benefits to the way in which the company operates, this is due to the fact that you will keep your employees motivated that have a great bond as a team.