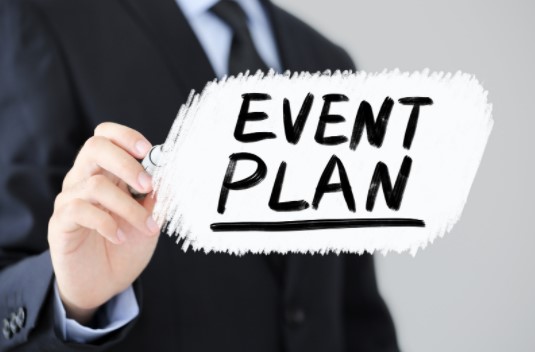 Business Tips
How can an event planner save money in these unpredictable times?
By
|
We're in a time of economic uncertainty, and the events planning industry is also affected by this. So, you may be thinking carefully about how you can cut your costs as an event planner.
You might be concerned, however, that reducing your expenditure may force you to organize poorer-quality events.
Thankfully, as the below tips show, it's perfectly possible to lower your costs as an event planner, without compromising on the standard of service you provide.
Focus largely on the venue
Inevitably, the cost of hiring a venue can often be hefty. That's why you shouldn't just continue to organize events at a particular venue because you know it well and are friendly with the staff there. Instead, don't hesitate to 'shop around' for the best deal.
It'll be easier to make 'like with like' comparisons between venues if you know exactly what you need from a venue. What capacity do you require, for example? What about space and equipment?
Only once you definitely know your requirements from a venue for the event you're planning, should you then start phoning around different options.

Consider scaling down the catering  
You might be tempted to save money on an event by switching from a well-known city-center venue to a lower-profile one in the suburbs of the same city.
If you do, ask yourself how this might change the catering requirements. If the venue will be located somewhere relatively isolated, the attendees might be likelier to drive to the venue than to take a bus or train.
You might therefore conclude that a lot of the guests will probably be driving straight home after the event. That, in turn, may not make a lavish drinks reception or free bar seem quite so essential.
Think about 'in-kind' sponsorship
Seeking out sponsors for the events you organize might seem like an obvious way to generate funds. But with COVID-19 causing uncertainty for almost every firm in every industry right now, a lot of your target sponsors may not be in a position to spend much money themselves.
So, you might consider in-kind sponsorship instead. Maybe a supplier that you already work with might be willing to provide their product or service for free or at a lower cost, depending on the exposure you can give them.
Or perhaps a more 'mutual' arrangement may make more sense at this time, whereby you supply each other with products or know-how?

Scrutinize your relationships with existing partners
We touched on this above when talking about venues, but we'll say it again for emphasis: you don't have to keep on working with a particular partner or supplier, just because you have always worked with them or even feel you 'owe them' loyalty.
If you always tend to source your wholesale party supplies from one company, for instance, you might look again at aspects of their service like their product pricing and delivery options. When you do, you may discover that a highly rated alternative, such as GO International, is a better option than continuing with your long-time supplier.
There's a lot more than you can do to reduce your costs as an events planner. You might go paperless with your marketing, perhaps by promoting your events through social media. Or maybe you could ditch 'freebies' such as swag bags, or make greater use of volunteers.
It might just take a little imagination and determination for you to significantly reduce how much you spend on your events planning, while still giving your attendees a great experience.