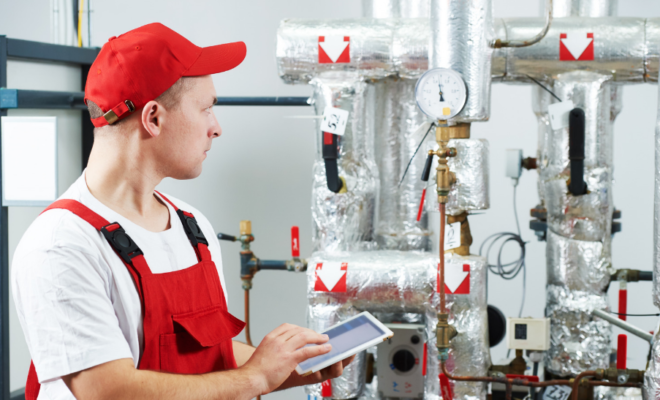 Business
How To Get The Most From Your Inspection Systems?
By
|
Product inspection is an essential part of any business. It helps you get high-quality products to the consumer. This is essential for a business to survive in a competitive environment. When consumers won't find a problem with your products, they'll love it and even buy more. Moreover, by only releasing inspected products, you're going to avoid costly expenses such as compensations, fines, and recall costs.
As a result, most businesses are focused on getting an adequate inspection system. Typically, the nature of fast production, labeling, and printed packaging makes it impossible for manual inspection to get everything right. Luckily, there are different automated inspection systems such as X-rays inspection systems from sites like https://www.tdipacksys.com/inspection-systems/x-ray/ and other resources, that can be used in business.
The automated inspection systems have made it easier for manufactures to check the quality of raw materials, packaging components, finished products, and sizes without much human intervention. This has achieved a fast inspection turnaround and cuts business cost that manual inspection can't offer.
However, that's not all. You can still make your inspection system more effective in the following ways:
1. By Utilizing Inspection Data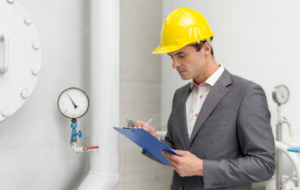 Data plays a significant role in quality control, and your inspection system should be trained to use the data for more effective inspection. For example, manufacturers rely on different supply chains such as raw materials suppliers, packaging components suppliers, and logistic companies before reaching the consumer. All these chains can affect the quality of products as they can get damaged or as contaminants can enter them.
However, when you leverage data analytics, you can easily identify the high-risk points, marketable quality trends, and hot points in your supply chain. With this data, the inspection system will learn the nature of the contaminant and where it may occur. It'll then provide real-time updates, and your team can intervene and remove them from the production chain.
Also, more data aids in machine learning, so your inspection system will become better by feeding on more inspection data.
2. By Training Employees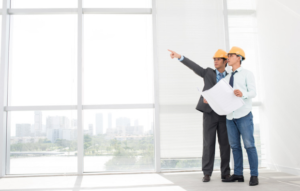 Even with the automation of the inspection process, the system won't entirely run independently. It'll require some little human intervention to monitor or recalibrate it. So, first, you should train your employees on the inspection guidelines and checklists. You can do this through a series of tests on the quality standards you want to achieve in your business. After some time, you can repeat the same tests to ensure they don't fall short of the expected standard.
Second, you should train your employees to set and use the inspection system as required. If any anomaly develops in the system, your team should identify and rectify it before running any more inspection tests. When the quality control team understands the expectations, it'll be easy to get the best out of the system.
3. Ensuring You Have The Right Instruments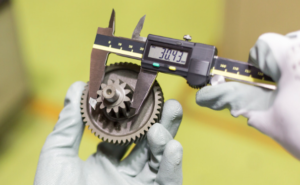 For the inspection system to work perfectly, you need to have the proper instruments to support it. The instruments could range from monitors and data visualization tools that will help the quality control team understand the nature of the contaminants in the product. They can then respond to this defect quickly and correct it before it scales to something major.
Moreover, your inspection system should align with quality standards and the needs of the small business. Therefore, instead of getting just any inspection system, purchase a system that's tailored to suit your business. You can also get a customizable system so that you can calibrate it to the required level.
When looking for the right inspection system, you should consider the following:
Size of your products- Different inspection systems is designed to suit different product sizes. Therefore, you can ask a vendor if they have a system that suits the sizes of the products you make.
Quality level- Products from food and pharmaceutical industries may require a higher quality level than others. So, when you're getting an inspection system, ensure its calibration-level matches the quality level you expect.
With the suitable inspection instruments at your disposal, you can be sure of achieving the required quality standards without much struggle.
4. Through Setting Baselines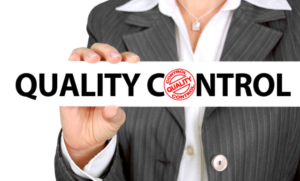 For an inspection system to work correctly, it needs to have a baseline. The baseline is the set of quality requirements that the system uses to determine if a product is suitable for moving to the next stage or has to be corrected.
Here are the different stages that you can set a baseline in the production process:
Upon receiving raw materials
Raw materials form the first part of a production process and the first part that contaminants can enter a product. Therefore, the materials should be inspected to test for damages, wrong materials, or missing materials. Those raw materials that pass this inspection are given the green light to go to the next stage.
By setting an inspection baseline at the beginning, you prevent contaminants early enough.
When manufacturing a product, contaminants such as metal traces from the equipment can enter the products. Therefore, the products should meet a desired level of quality before they can be passed to the next stage. If you don't inspect, then the problem will be major later on in the production chain.
During Packaging and Storage
Before products are shipped to consumers, they have to be packaged and stored. While the chances of contaminants entering the products at this stage are rare, inspection has to be done to test the integrity of the packaging material. Equipment such as forklifts can damage the packaging components and compromise the whole product during storage and transit. Therefore, each product that has been packaged should also meet the baseline before it's stored or transported. By setting a baseline for your inspection system and team members to work with, you'll ensure that no defective product moves to the next production stage. Thus, the final products that tick the checklist can be released to the market.
Conclusion
Your product inspection system should be in the best possible form to ensure the quality of your products. Other than just adopting an automated inspection system, you should also be aware of how to make it work best for you. This article talks of four different ways that you can put it into practice to get the best out of it.