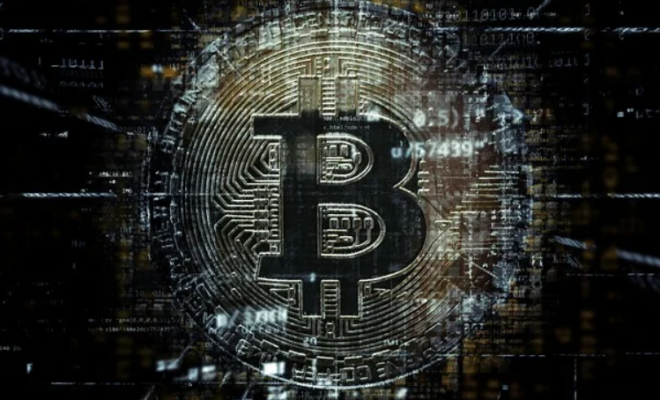 Cryptocurrency
Is Bitcoin legal in China?
By
|
No, bitcoin is not legal in China. China banned the cryptocurrency concept in the year 2018 completely in order to control the illegal transactions through "Anti-money laundering". In the year 2013 on December 5th PBOC made its first move to prohibit financial institutions on Bitcoin transactions. AML is a law to prevent criminals from illegal transactions and obtaining income illegally. This AML law goes through 3 stages; placement method, layering method, and integration stage method.
While buying a Bitcoin in china it can be done legally, but this transaction would be essential for individual citizens that can be done on a basis of peering. The China government had taken a stern decision on trading money, all the financial institutions were also banned to prohibit the negotiations in Bitcoin. China's government is planning to create a Cryptocurrency platform to ensure the safety of its citizens. Cryptocurrency is done digitally; physical appearance is not involved in these types of transactions.
With a soon update, China issued a ban on all financial policies and stated that to close all the cryptocurrency trading's and their financial exchanges. ICO websites are also heard by to ban. Recent developments made by China will eliminate the cryptocurrency in their country which is having the world's largest population.
China higher authorities are issuing the ban on imposed cryptocurrency of ICO (initial coin offerings). This is based on raising the funds through the digital platform. These terms are already banned in the year 2017, with this instant ban bitcoin had decreased its prices to 6 percent. The BTCC of the Chinese Government on the bitcoin exchange had done obligations to end the trading operations.
The main factor to ban the trading operations is to control the extended mania which is involved in decentralization. On the other note in spite of the ICO ban, the cryptocurrency had picked up the threads in China. Chinese Government had warned the investors at odds with speculative cryptocurrency trading. The Chinese government had passed a statement recently "to secure the people's property from fraud transactions and Bitcoin trading we are taking steps according to our financial orders".
Chinese Government Is Looking Forward About Fraud Activities
 On the early ban of cryptocurrency, Chinese citizens had reduced Bitcoin trading which is an efficient move by China! At present China has come up with the People's Bank of China which had increased the overseas transactions with a great turnover. This is a leading evasion with regulatory compliance.
The main reason to ban cryptocurrency system in China is having too many scam transactions and fraud activities included in the digitalizing accounts of an individual account. The Chinese government had considered all the elements and introducing its own bank with foreign transactions that include all the safety measures and policies with multi-level marketing. This is very advantageous for citizens who are hard-earning, this initiative results in Ponzi schemes for scam-less crypto activities.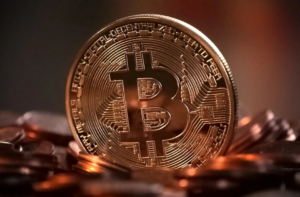 After the ban of domestic and foreign exchanges on Bitcoin trading, the statement was highlighted by the Chinese government that "virtual currencies don't follow a real value as those currency values might be manipulated and these trading contracts are in safe hands of China. At adjacent now Chinese Government is following three bodies of the industry that includes; payment and clearing association of China, China Banking Association, National Internet Finance Association of China.
Bitcoin is localized as a digital currency that can be made transactions electronically throughout the world. This raising digital world made China tense! Bitcoin trading and transactions are introduced in late 2008, as it is a financial crisis movement. Now China developed its own digital currency transactions to ensure the abilities with a cheaper cost and combat counterfeiting.
China focuses on real operations, if any fraud problem is identified by the government, then they would keep an end to the respective operation. At an initial point, China is attracted to Bitcoin because of the regulated financial environment and with very few investment options. Overall, China is getting all the controls under them financially with a sensitive time.
China is concentrating on the blockchain of Bitcoin because Bitcoin is powered by the technology of Blockchain. The Chinese government wants the power of Blockchain rather than Bitcoin. Blockchain is used to ensure trust towards the public's administrative data. On an additional note, encrypted technologies were introduced into it. Now the game is on the side of China financially, based on the realistic implications are on uncertainty, this will affect the cryptocurrency elimination completely. China is a big quarter on Bitcoin mini farming; this might be a profitable venture for Bitcoin trading.
China's Policy on Bitcoin Trading 
China is having its policy on the following factors:
ICO policy
Exchanging policy
Mining activities policy
Legal activity on holding, trading, and invest in cryptocurrencies
Transferring the payments with blockchain technology
The future of Blockchain in China.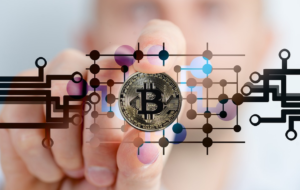 Bitcoin is considered as virtual property, as it is banned in China with a transaction medium. China progresses its terms on point of regulators with trading institutions and restrictions. Present mining restrictions are concentrated by the Chinese Government. Their policies concentrating on the Chinese investors, the information technology is ruled digitally. China has its policy and laws to ensure safety on violating the laws and regulations. This can access the overseas exchange with private networks virtually called VPN. China is trying to face the risks potentially with exchanges and prohibit the information of users to ensure their transaction safety from spam and fraud activities.
In the future activities taken by China for cryptocurrency regulations and Blockchain are in the process to open its own digital platform for foreign transactions, and digital currency. Extensive trials and testing are being done by the Chinese authorities. The Chinese government had also taken a move to implement the global regulatory framework on cryptocurrencies in order to eliminate Bitcoin permanently. You can check out more at the Bitcoin Prime Official Trading Website.
In late 2020, China drafted its laws on the legal status of digital currency. China is working on alternatives to have their independent networking system in all aspects. China's communist party having legal social contracts alternative to Bitcoin to ensure the safest way for the economic and financial world.