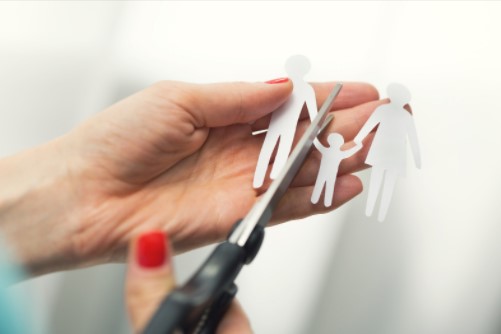 Law
Six Things You Should Know About Getting Divorced
By
|
Whether you are thinking about getting married or you are already married and are now contemplating getting divorced, there may be some aspects of divorce that you are not aware of. Before you take that next step, it is important to take stock of what the consequences of your decision could be.
Here are six things you should know about getting divorced:

1. Almost half of UK marriages end in divorce
People are often surprised at how many marriages actually end in divorce and almost half of all marriages is more than you would probably predict. Weddings can be very expensive and divorces can be financially draining too, which is one of the reasons people are advised to carefully consider getting married and to not rush into anything.
2. There are no 'winners'
Sometimes people go into a divorce thinking that they want to 'win' the divorce, seeing this victory as coming out better off than the other spouse. This attitude can be very unhealthy going into a divorce, particularly if there are any children impacted. Seeing the divorce as a battle for victory will give children an even more negative connotation of the divorce. Usually, divorce will cause upset to all parties, so there are no winners.
3. Going to court can be very expensive
Where there are disputes about the sharing of assets or living arrangements for children, you may need to take the divorce through the courts so that a judge decides on the outcomes. Filing for divorce will cost £550 and then your solicitor fees will also spiral, going up and up as more of their time is required throughout the long process of the divorce.

4. Prenuptial agreements can be invalidated
Even if you have researched prenuptial agreements and think you have protected your finances with an agreement, you could find that your prenup is invalid. Courts sometimes rule that one of the spouses was under duress when they agreed to sign the prenuptial agreement and could therefore decide it is not valid.
5. Divorce is not the only option
It might sound obvious but sometimes people decide that divorce is the only option, when their marriage is not working out as they would like it to. Every situation is different and you should definitely make the decision based on what is best for you and your family but there are alternative solutions you may not have considered, such as relationship counselling, or having a trial separation to see how you feel afterwards.
This will give you the chance to try and resolve some issues and reflect on whether you are happier out of the relationship before taking the big decision to divorce. Once you start divorce proceedings, there is usually no going back, so make sure that you think through all of the options. Talking about what aspects of your marriage is making you unhappy could help to rebuild your relationship, before you decide on the finality of divorce.

6. You must have been married for at least a year
Before you are able to start a divorce petition, you must have been married for at least a year. This is a legal requirement, so if you have been married for less time than that, you will need to wait until your first wedding anniversary before you can submit your petition.
These are just a few of the things you should know about divorce but there are plenty of additional details that you should find out about before you make the decision to start divorce proceedings, such as the overall costs to expect and how it will impact your family and friendships