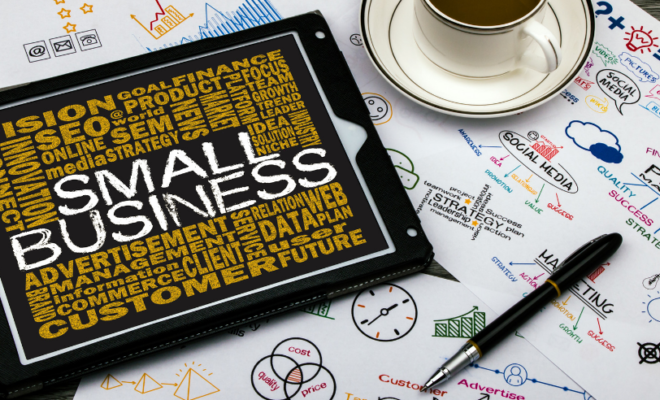 Business
Practical Steps Small Business Owners Can Take To Get A Boost This Autumn
By
|
Small business owners have been through an awful lot in the last few years. In March 2020, everyone braced for what we all thought would be a rough couple of months. But even though we finally seem to have seen the back of those particular challenges, 2022 has brought more than enough of its own to deal with.
From the rising cost of living to ongoing complications due to Brexit, it seems fair to say that this is an extremely stressful time to be running a small business. We could all do with a breather.
However, anyone who runs a small business will tell you that it is so important that you keep looking for ways that you can move forward. With the market as competitive as it is right now, you cannot afford to slow down and tread water. You need to look for ways that you can insulate your business, continue doing what you do best, and keep reaching your target audience to push growth.
And there are always going to be things that you can do to make sure that you are protecting yourself even as you start to take those big, bold swings. Here are a few tips to help you.
Practical Steps Small Business Owners Can Take To Get A Boost This Autumn
1. Your Security Needs To Be A Priority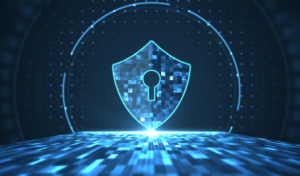 Let's start with one of the most important things that a lot of business owners seem to be forgetting. It seems hard to believe, given everything that we have seen over the last couple of years, that some entrepreneurs are still being cavalier with their security, but the evidence shows that cybercrime is just as rampant as it has ever been.
This is why it is very important that you give your business as much security as you can. You can start by making sure that you are paying for high-quality security software that will give you more protection than the free version.
You should also think about talking to an IT expert about where your business may be at risk specifically. If you run your business from home, make sure that you are using two-factor authentication and random password generators.
Remember that if your customers and clients feel like their information and their money is at risk when they are dealing with you, then they will take their business elsewhere. Don't be afraid to publicise the measures that you are taking on your website.
2. Rethink Your Budget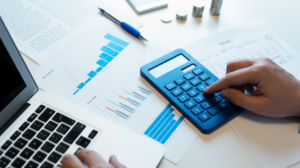 Anyone who runs a business will already have felt the impact of the rising cost of living. You will know that the cost of supplies is rising, and your customers are getting a little more reticent about spending their money.
We will get onto your customers in just a moment, but the first thing that you need to do is take a good look at your budget. Doing a deep dive audit is never exactly fun, but it will help you to see where you could be saving money.
For example, have you accounted for the massive push to digital over the last couple of years? Are there any areas that have consistently underperformed since 2020 that you could think about jettisoning entirely? Are you still paying for office space when you can do everything you need from home?
Of course, there are always going to be slow months which is why it is important that you give yourself as much of a cushion as you can. If you do find yourself in trouble, then you may want to think about a payday loan to help your small business.
You should always do as much research as possible before taking out a payday loan, and Payday UK is a payday loan broker which can show you the best options with no need for commitment.
3. Don't Be Afraid To Ask For Advice
First-time entrepreneurs can be a little reticent to reach out to people and ask for help. But it's not just them. Even people who have been in the game for years can still get a little stubborn about talking to an expert when they feel like they are more than capable of taking care of it themselves.
But if you want to give yourself the best chance of not only staying afloat but moving ahead, then it will always pay to talk to people who have been where you are before.
If you are wondering about the financial implications of expanding into a new area, then talk to a financial expert. If you are worried about the best way to bring on more people, talk to someone who has grown their business in recent months about what the hiring process has been like for them.
And if you are ever dealing with anything that requires legal advice, then you should always talk to a lawyer before it becomes a serious issue. This is never a sign of weakness; this is recognising that someone with experience could be an asset.
4. Use Your Customer Data
It seems like the tools and technology available for businesses are evolving at an incredible rate right now, which is great news for anyone looking to do a lot more with a little less. For example, AI software can be programmed to comb through mountains of customer data to give you a much better idea of what is working.
This can help you enormously when it comes to your digital marketing campaigns. When times are tight, you simply cannot afford to throw everything at the wall and see what sticks.
If you spend your money aiming at customers who are just going to click through because you have advertised a discount and will leave when they see that they are not interested, then you are putting your business at risk. Instead, use your data to build detailed customer profiles.
This will not only tell you what kind of messaging and products they are looking for, but it will also tell you where they are spending their time online. What's more, you can use this software to analyse the performance of these marketing campaigns, allowing you to make quick and vital tweaks to your campaign.
5. Push Your Digital Presence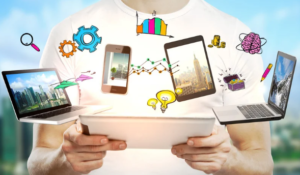 There have been so many stories about the digital shift over the course of the last couple of years that we are all probably sick of hearing about it at this point. But you need to remember that your digital presence is not only one of the best ways that you can give your business a boost, but it is also one of the most cost-effective.
For example, when was the last time that you updated your website? Blog articles that are SEO-friendly and demonstrate your expertise and experience will give you a boost in the Google search rankings. You can also look at the latest Google updates to find out what they are looking for (and what you should avoid!).
Your social media needs to be personable, and it needs to show your followers what your business is all about. Try to avoid bland posts or overloading your channels with links, and ensure that you are responding to any questions or complaints from your followers.