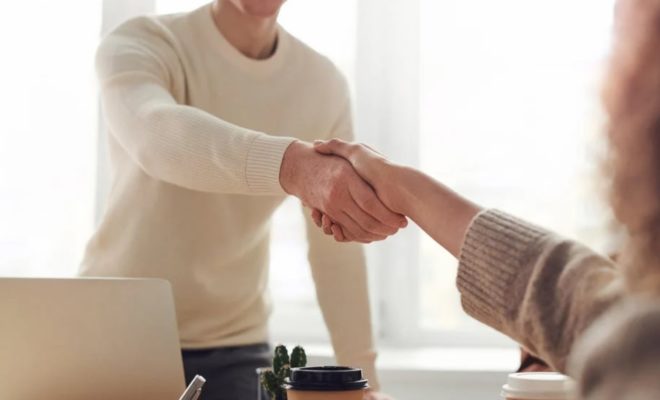 Education
Why Teaching English Online is a New Trend Now?
By
|
Online English teaching might have been around for decades, but in recent years the online education market has exploded into a multi-billion pound industry. Worldwide demand for online English teachers was already at an all-time high but – with the global pandemic changing the way we work, learn and live –  a huge percentage of English learning is now taking place online.
According to an article published by Professionals in International Education, the online global ESL market is valued at over £7.25bn ($10bn) in 2021 alone. And it shows no sign of slowing down: a pre-Coronavirus study quoted by Forbes showed that the online education market is predicted to rise to a whopping $350 billion by 2025.
From Coronavirus-related job losses to vast numbers of students moving their studies online, a desire for more flexible hours and a better work-life balance to gaining invaluable experience before moving abroad to teach English when the world fully reopens, read on to discover why teaching English online is a new trend now.
There Are More Students Online Now Than Ever Before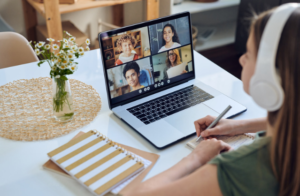 One of the main reasons why teaching English online is a new trend now is due to the huge rise in the number of students taking their lessons digitally. With the global pandemic still having a large impact on the way we are studying and learning, there have never been more students online than there are right now. But what does that mean for teaching English online? Well, it's simple really. The more students that are learning English online – as opposed to in a traditional classroom environment – the higher the level of demand there will be for online ESL teachers.
And it's not just a case of quantity – there are also more quality opportunities for online English teachers now than there ever has been before. With so many online institutions looking for new teachers to fill the demand for lessons, those with qualifications or a background in education can ask for more money, extra bonuses, and other perks.
Moving Abroad To Teach English is on Hold For Many Countries
In the past, many people saw teaching English as a quick and easy way to jumpstart a life of traveling and working abroad. After gaining a TEFL qualification, popular locations like Spain, Thailand, and South Korea attracted thousands of fresh-faced teachers to their shores, with the promise of warmer climates, generous holidays, and low living costs.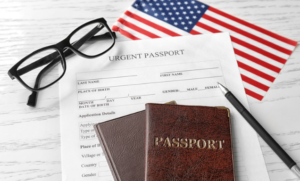 In today's current climate – with no tangible end to the Coronavirus (COVID-19)– it makes perfect sense why teaching English online is a new trend now. Border closures, strict regulations, and enforced quarantines are just a few of the things facing those who do decide to move abroad to teach, while some countries – like China – remain closed to foreigners altogether. By teaching English online, it's possible to cash in on a large number of students online and gain invaluable experience for the future. If you're considering a move abroad to work – either now or somewhere down the line – it's worth reading a guide to teaching English as a second language, which covers everything you will need to know to start your teaching abroad adventure.
Pandemic-Related Job Losses Have Left Workers Searching for New Opportunities
It's no secret that the pandemic has had a hugely negative impact on many high-demand industries. From hospitality and retail to the travel and events industries, national lockdowns and work-from-home orders changed the landscape of employment dramatically in the past 18 months. While almost everyone has been affected in one way or another, those who found themselves suddenly unemployed were undoubtedly hit the hardest. For some of these people, a move to online working was their only option. And what has become one of the most popular things to work online? An English teacher, of course!
With relatively cheap and easy-to-achieve qualifications – like 120-hour TEFL courses or advanced certificates for those looking to boost their earning potential – and no-experience-required positions, it's easy to see why teaching English online is a new trend. And what started out of necessity for many people has become a profitable passion, with dozens of new teachers saying they've finally found their calling in life!
People Are Looking For Flexibility and a Better Work-Life Balance
Alongside those who had no choice but to find alternative work, the pandemic also gave many others cause to stop and re-evaluate their jobs. Whether it was a highly stressful position, a long commute, late nights or simply enjoying working from home during the lockdowns, a lot of people decided that the time had come to make a change in their working lives.
For those looking for greater flexibility and work-life balance, teaching English online has been a win-win position. Not only do most online education platforms allow you to set your own hours and availability, but you can also fit lessons in around other commitments. Only want to work a few hours a day? No problem! Need to squeeze in all of your classes before the kids wake up at the weekend? Easy! Have a big payment coming up and need some extra money? Bump up your lessons for the month! Want to work while traveling around the country? As long as you have WiFi, you can be location-independent! Designing how you want your work-life balance to look couldn't be easier as an online English teacher.
Why Teaching English Online is a New Trend Now?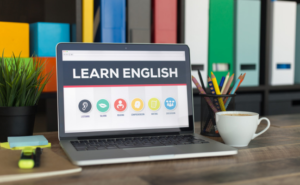 A new career move, flexible working, and more students than ever before are just a few of the reasons why teaching English online is a new trend now. And with employment changed forever by the global pandemic, it seems safe to say it's a trend that shows no sign of slowing down anytime soon. So the question is, have you been tempted to make the move into online English teaching?
UK Business Blog is the award-winning business news website by Clickdo. From everything you need to know if you're thinking about starting a business to discovering the latest industry news, UK Business Blog supports new and established businesses in their goal to reach the top.