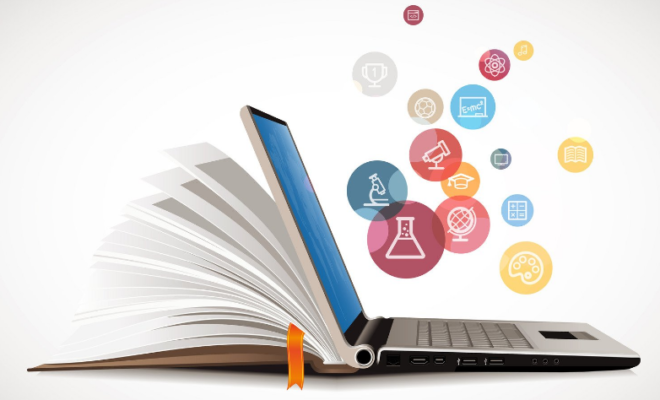 Business
Why eLearning is a new trend for enterprise education?
By
|
Before being accepted for a job position, employees spend years educating themselves and gaining enough work experience, honing their skills to stay competitive and reflect the requirements of the job market. But after they join a company, this complex education process doesn't stop. Employees still want to continue learning, and it's in the business's best interest to facilitate the learning process. Big companies spend billions on employee training programs, which have been proven to boost retention and increase profits.
Before 2020, this learning usually took place face-to-face. Employees often took part in seminars and training courses or were sent to conferences, where they could get the pulse of the industry. That changed during the pandemic. Remote work was immediately adopted by every company whose business model allowed it, and even now, as the vaccine is being deployed, many companies decided to let their employees work from home indefinitely or implemented a hybrid work schedule. As an initial alternative to the lack of face-to-face enterprise education, Zoom seemed to do the job just fine. However, Zoom has its limitations, and it's not the best long-term solution for enterprise education. This is where learning management systems, or LMS, come in.
In order to understand the utility of LMS, first, we have to see the overall picture of enterprise learning and why it's led by eLearning. \
The eLearning market was worth $250 billion in 2020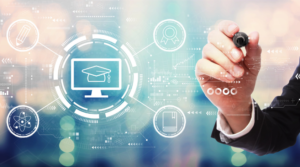 Although eLearning is not a new concept, and it's been used ever since people could connect to the Internet, this trend took off due to the pandemic, which made face-to-face training impossible. According to a recent estimate, the global eLearning market was worth $250 billion in 2020, and, by 2027, it is expected to grow at a CAGR of 21%, reaching a whopping $1 trillion. Since the year 2000, the eLearning industry has grown by a whopping 900%, and around 80% of employees have used online lessons as the primary form of education.
At a global level, it is estimated that nearly half of Fortune 500 companies use online learning, with North America accounting for the most usage. Of all the billions of video clips uploaded on the Web, most are educational.
eLearning offers key benefits to enterprises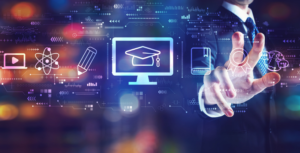 There are many reasons why businesses should embrace eLearning. Here are some of the most important ones:
Remote work is here to stay. Even as things slowly return to normal, remote work has started a massive paradigm shift. Many employees will want to benefit from online training, and for companies that hire offshore workers, eLearning is the only option.
eLearning can be done faster than in-person training. According to one study, an online course is approximately 60% faster than an in-person course, which can become long, tedious, and ineffective. Meanwhile, eLearning allows trainees to learn at their own pace, in a comfortable environment, and according to their own schedule.
eLearning can help small businesses generate more income. One study found that 42% of companies that use eLearning have higher returns. eLearning also boosts employee productivity by 25%.
eLearning boosts employee retention. Employees want to hone their skills so as to remain competitive in the job market. One poll found that 41% of employees who did not receive continuing education from their current employer planned on leaving in the following year. Meanwhile, those who do receive continuing education are happier and more likely to stay with the company because they see room to grow professionally.
eLearning is more affordable than in-person learning and requires fewer resources. This is in addition to the fact that offering existing employees continuing education costs less than hiring a new employee.
eLearning reduces your company's carbon footprint. On average, online courses produce up to 86% lower CO2 levels. If your business has a sustainability agenda (and it should), this figure is worth keeping in mind.
The demand for custom learning management systems is on the rise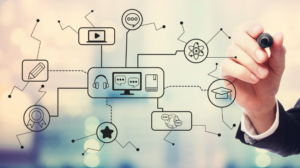 The increasing adoption of Learning Management Systems (LMS) is one of the primary drivers behind the rise of eLearning. As we mentioned in the beginning, although video conferencing platforms such as Zoom were used heavily during the pandemic to provide enterprise education, these platforms have their limitations, especially when used in the long run, which makes custom LMS development a better option. First of all, unlike video conferencing platforms, which were made for general communication purposes, learning management systems were specially created for learning purposes, which means they have targeted features that make them more efficient.
Video conferencing platforms can also create a disconnect between trainers and trainees, making the learning experience feel awkward and exhausting. As psychologists are investing in the long-term use of these tools, the clearer it becomes that they can lead to a lack of engagement due to issues such as out-of-sync audio, blurry video, and random freezing. If employees already use platforms like Zoom for meetings, and then they have to use the same platform for online learning, that can instill a sense of exhaustion and disengagement.
Meanwhile, custom LMS tools are more targeted, making eLearning easier for both trainers and trainees. Learning management systems have admin dashboards that allow trainers to easily upload and edit content, and the learning experience is personalized thanks to AI. Learning management systems comply with the technical standards of learning software, and they can be accessed from various platforms, including mobile. This is extremely important, considering that the mobile eLearning market is expected to reach $38 billion by the end of 2021.
According to data from Markets and Markets, the global learning management system market is on track to reach $250 billion by 2025, growing at a CAGR of 14%. North America currently holds the highest market share of the LMS market, and the LMS feature that got the highest demand recently is gamification because this has been proven to increase user engagement and information retention. After academic users, corporate users make up the majority of LMS users, which goes to show that these tools are very versatile and that they can benefit any form of education.