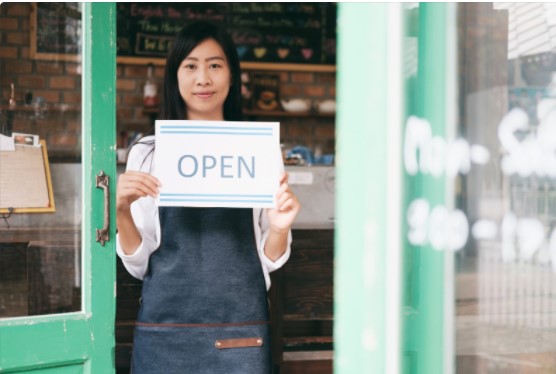 Business Strategies
4 Innovative Ways Your Small Business Can Thrive During The Pandemic
By
|
The pandemic has had a significant impact on all of our lives, and many small business owners are struggling to come up with ways that grow and thrive during these challenging times.
With disruption set to continue for the coming weeks and months, many businesses will need to think of new and unique ways that they can keep their businesses not just afloat but thriving.
Here are a few of the best ways you can keep your business thriving in the coming months.
Cut Costs
One thing almost every business has had in common in the past 12 months is the need to cut costs wherever possible. Sadly, for many, this has meant making employees redundant and downsizing their businesses.
You could consider having a complete review of your business practices and see where and how you may be able to cut costs. Cutting costs will afford you vital time to get through the worst of the pandemic until customers can get back to using your services and products.

Go Online
If you haven't already, using the internet is a crucial way that businesses can thrive during the pandemic. While this may not be an option for all services provided, with some thought and innovation, you could offer products to help customers through the pandemic. An excellent example of this is hairdressers offering at-home hair treatment bundles to help their customers keep their hair healthy until they can revisit the salon.
An excellent first step is to ensure that you have a fully functional website so that your customers can reach you at the click of a button. Your website will need to be well designed and memorable to keep customers coming back for more. It may be a good idea to enlist a professional website design agency like Pinnacle Creative. Pinnacle Creative is a website design expert who can use their considerable expertise to help your business shine online.
Don't Make Any Rash Decisions
One of the most important things you can do to keep your business going is to avoid making any decisions in the heat of the moment. It can be tempting when you see your company being forced to close by the restrictions to make quick choices about how to continue functioning.
Instead, it would help if you made your decisions in the same way you always would – with calm and careful thought. You may even benefit from taking some time out and coming back to the issue in an hour or even a day.

Diversify
A great way to keep your business thriving in the pandemic is to diversify. The pandemic has caused a massive market for various services and products, and you could consider branching out in your business to fill these needs.
Many businesses have done this by launching their own range of facemasks, hand sanitizer, or at-home hair and beauty products, as mentioned above. Whatever your business, there is sure to be some way to branch out and put your business skills to use where they're needed most at this difficult time.