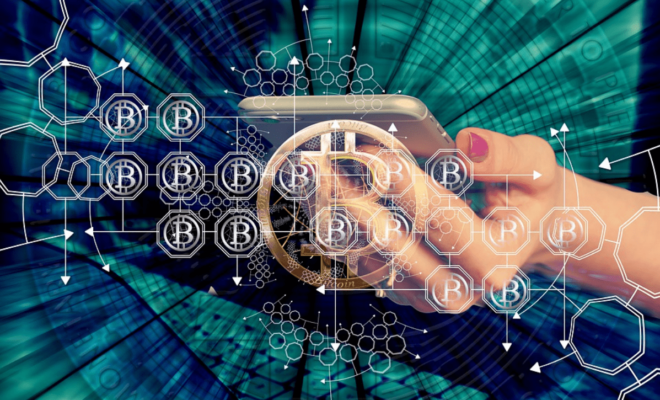 Cryptocurrency
Things to consider before investing in Bitcoin
By
|
In 2020 and 2021, Bitcoin and other cryptocurrencies made eye-popping profits.
As a result, all types of cryptocurrencies are receiving increased media attention, even those currencies which began as a joke and meme. The price of Bitcoin and other digital currencies has mounted high recently. But that's all it is: we're looking at past results. Every single one of us wishes for quick and huge money. Recently, there has been a lot of chatter about bitcoins and how they are "the correct type of investments," and as a result, most people these days are leaning towards them. A comprehensive inquiry, on the other hand, should always precede an investment.
You should consider the following things before making an investment in Bitcoins
1. Amount of investment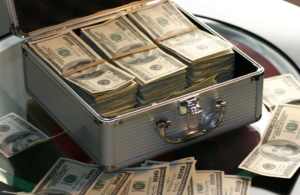 Like any other investor, you may be daunted by the power of money, particularly when it is offered in a multiplied form. Even seasoned investors might be persuaded and overwhelmed when it comes to investing. As an investor, you must understand your starting point and never push beyond it.  Simultaneously, determining how much you want to earn back from your investment is critical in this step, as it will help you determine the value of your investment in the market. Your investment process does not end with the initial investment. Make it a point to keep track of the value of your holdings. The digital currency market is pretty unpredictable. Invest only that much amount for which you'll be able to bear the losses.
2. Stay away from scammers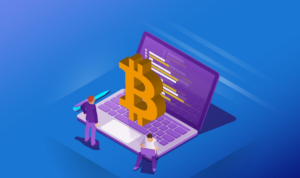 You should be aware that, like any other financial market, bitcoin has its fair share of frauds. Cybercriminals use a variety of tactics to persuade you to hand over your Bitcoins. They may pretend to be someone you trust at times. Other times, they simply take your email, cell phone numbers, and other personal information from your online accounts. Scammers have taken advantage of the rise and fall of bitcoin prices. As Bitcoin's prices rose, the number and regularity of such fraudsters also increased. The scams decreased when prices dropped, as it became an unappealing investment opportunity. You must be aware of the tricks used by these internet crooks and take precautions.
3. Risk Acceptance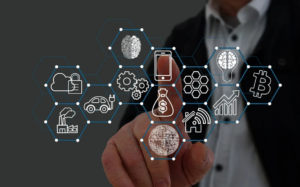 Invest in Bitcoin arises with huge risks and you must be prepared to bear it in future circumstances. This is linked to the first stage, as the amount of money you're willing to invest should be proportional to your risk tolerance. While this implies that some investors have seen record profits on their investments, it also means that others may lose more than they anticipated. Furthermore, certain cryptocurrencies are more volatile than others, leaving them more or less appealing depending on your risk tolerance.
4. Bitcoin wallet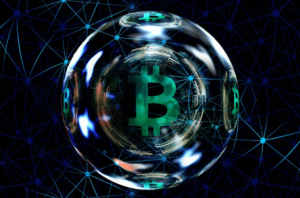 If you'd like to purchase Bitcoin, one of the first things you should do is find a wallet to store your digital currency in. A crypto-wallet can be used to gain access to the cryptocurrencies you own and to also transmit and receive it. These bitcoin wallets can be kept on your phone, computer, or even a sheet of paper. An ideal bitcoin wallet offers you facilities like a user-friendly interface, security, and multi-coin support, which means through one platform you can invest in various cryptocurrencies. Before you invest, do some research to discover a suitable digital currency wallet for your purposes, making sure that the wallet you choose supports the digital currency you want to acquire. Some of the best options available are Trezor, CoinJar, Electrum, Exodus, and Coinmama.
5. Handling your portfolio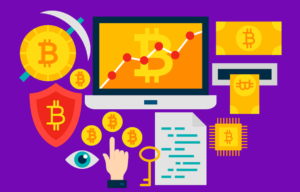 You should do your own research and manage your portfolio if you have a demonstrated track record of successful investment management and a thorough understanding of the blockchain and crypto ecosystem. It's vital to remember that you're the one who has to bear the risks. This is when having a thorough understanding of risk management and properly diversifying your portfolio among unrelated assets comes in handy. If you're investing in futures contracts, this is a critical aspect in deciding whether to buy or sell, or go long or short.
6. Buying currencies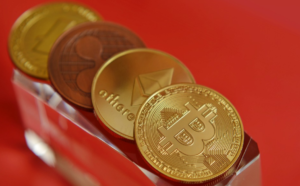 Buying digital assets through an online exchange or bitcoin trading platform is a very common method. Exchanges allow you to buy and sell a variety of digital currencies at the best available rate, and they frequently ask for personal information to verify your identity — in order to comply with regulatory requirements. Users can also purchase certificates that can be redeemed at many exchanges, such as Flexepin vouchers in Canada. A Bitcoin ATM can be found in a number of countries. Investors can buy digital currencies like Bitcoin using cash or a credit card at one of these places and then trade the money on an internet platform if they like.
7. Tax impacts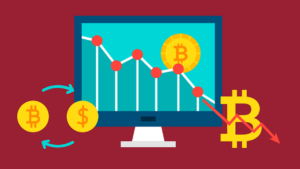 Before entering the digital currency market, it's also a good idea to think about the tax implications of your investment. These consequences vary greatly depending on your nation of residence, and they are always changing as the sector grows. Speaking with an accountant or listening to a trustworthy source about how your digital currency investments may affect you next tax season may help you avoid avoidable issues. There are strict orders from the side of IRS stating that there should be complete transparency of all the investments made every taxpayer is expected to retain a record of all Bitcoin purchases, sales, investments, and usage. It warned that failing to declare income correctly could result in fines, interest, or even criminal charges. You can start trading with bitcoin digital after completely exploring it.
Conclusion
When compared to its traditional rivals, Bitcoin is a rather unique asset. Make a point of going through the specifics of how it works, such as the underlying process. Buying cryptocurrency in the UK is continually evolving, with new regulations, protocol upgrades, and assets popping up on a weekly basis. As a result, investors must conduct all necessary studies prior to taking the big step.
"Only invest in what you understand," Warren Buffet once stated and nothing better than taking advice from the king of investments.