Home & Living
Top 5 Things to Consider When Hiring a Plumbing Company
By
|
Plumbing is something everyone has to take seriously. Unless you want to swim around your household and find all your furniture submerged in water, proper plumbing is a must. And since it is such a crucial part of your household, you should always have a go-to plumber for all your plumbing needs, whether for regular maintenance or emergencies.
To help narrow down your choice, consider looking into the following factors when selecting a plumber or plumbing services:
Things to Consider When Hiring a Plumbing Company
To begin with, the best thing you can do is ask your neighbors or locals for recommendations. Are you focusing on finding local companies near me? You should be because they will be able to respond quicker than non-local companies. So once you have your recommendations, you need to narrow them down. Here is how:
1. Licenses and Credentials
This is the first thing you need to check when selecting a plumber. Professional plumbers will always have licenses to justify their credentials.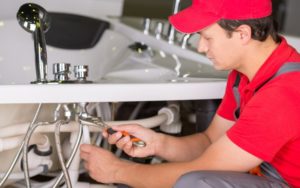 Ask whatever company you choose to show you their permits, paperwork, and profiles of their employees. If they are licensed and have the accreditation, they have passed the first test!
2. Insurance
Insurance is something people often overlook but is vital. Suppose you hire a company to detect a leak and fix a water leak, but unfortunately, instead of fixing it, they make it worse and cause you property damage, or even worse, they end up injuring themselves. You will not only be legally liable for it, but also you will have to pay for any damages and injuries if they are not insured. So always ask if they are insured or not, as you legally have the right to ask for it when hiring any company.
3. Costs
Always ask for details of the costs of the services a plumbing company provides before hiring them. While it is true that prices can't be accurately determined over the phone, and many complications can arise when trying to fix a problem, at least ask them to give you an estimated cost so that you are not surprised with a huge bill once everything is done and dusted.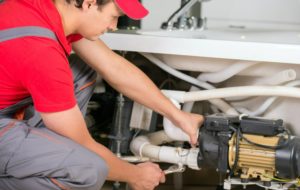 When asking for fees, don't forget to ask a few extra questions like if they charge hourly or at fixed rates, how long it will take to resolve the issue, etc.
4. Reviews
Reviews provide great insight into everything in the internet and social media age, and any company that has been in business for a long time should and must have public reviews.  They should not hold back any reviews or references related to their business and services. Reading feedback from prior customers can help you understand what to anticipate from their service. Customer happiness, in the end, is confirmation of superior craftsmanship and service. When checking reviews, you need to consider a few key factors. For example:
● Professionalism
Check for the professionalism of the company you are considering hiring. Check how they handle customer issues and how they address those issues. A sign of professionalism is they handle matters effectively, always rise to the occasion, and offer solutions. Plumbers take great pleasure in their appearance and ability to speak knowledgeably; you should look for a plumber who presents themselves professionally.
A good plumber should always have a high level of professionalism. This includes everything from how they promote themselves in public to how they communicate with their consumers.
● Timeliness
Punctuality and timeliness are vital factors to consider. Plumbing problems can occur at any moment. There should be someone to respond to calls 24/7 as an accident can happen anytime. A breakage or flooding can happen anytime, during holidays, weekends, or at odd hours, so choose a company that operates year-round.
● Customer Feedback
Customer feedback and reviews are crucial when judging any service or product. Try to notice trends in customer reviews. Having all positive and 5-star reviews can also be a bad thing as it could be an indicator of paid reviews, so having a few 2-3star reviews isn't necessarily bad.
5. Location
Plumbers that put their clients' needs first are difficult to find! As a result, when selecting a plumber, it is essential to consider their location.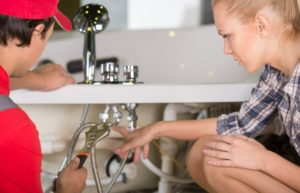 Always try to hire a local plumber or plumbing professional whenever possible. Ideally,   you don't want to hire a contractor who is more than 30 minutes away.  In an emergency, a plumber in your area can reach out to you faster than plumbers situated further away from your locality.
Final Words
Whether for your kitchen have plumbing problems or the pipes in your basement, you should never compromise when selecting a plumber.
Water can cause a lot of property damage and may lead to even more serious incidents. For example, the leaking water can flood your house and cause a short circuit leading to a fire at your electrical outlets. So never take plumbing and its maintenance lightly.
Effective communication is one of the most crucial things the company should have.
Because the plumber you choose will ultimately be the plumber you deal with whenever you have plumbing issues in your house, you should choose someone who delivers exceptional service and prioritizes fulfilling your requirements as a client.
If you feel comfortable with the plumber, communicating your problems with them will be much simpler, and having a much smoother relationship.