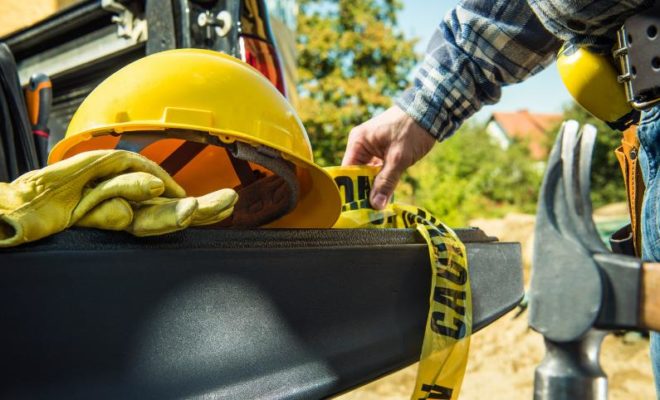 Business
6 Tips To Improve The Security Of Your Retail Store Under Construction
By
|
A construction site could be a dangerous place to navigate if a person isn't familiar with it, especially when there are no signs or instructions to follow. It is up to the construction company to ensure that every aspect of the site is safe, including their equipment and incomplete structures.
Construction companies should set up proper security measures everywhere to ensure that workers and visitors to the site remain safe. Along with the protective gear necessary for construction workers, they may have other hazards like vandalism or robbery to worry about too.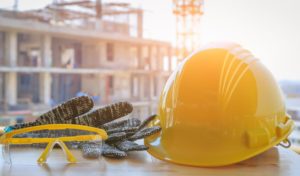 Even though some sites could be more susceptible to these threats, it doesn't mean that any retail construction site should have fewer methods to protect itself. Below are some tips to improve the security of the retail store under construction:
6 Tips To Improve The Security Of Your Retail Store Under Construction
1. Ensure The Site Perimeter Is Secure
Vacant property security techniques may include foot patrols, visible guards, razor wire, fencing, and gating. Some may ask: why protect an empty piece of land or a site where only some digging has started? The answer is a simple one – to prevent vandalism or tampering.
If the perimeter is secure, there is no chance of someone wandering onto the site that doesn't belong there, which may also safeguard them from injuries. A tamper-proof perimeter with patrols and other protective measures will keep everyone and their things out of harm's way.
2. Consider Various Access Control Methods
When the perimeter is secure, there should be only one or two entry points to the site. The fewer chances someone has of entering, the better the site's security. Access control at these entrances further improves security, mainly when a stationed guard carefully monitors everyone that enters or exits.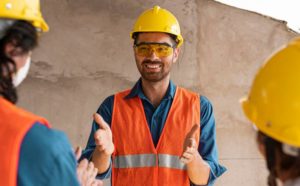 For a retail construction site to prevent vehicles from driving straight through the main gate, the construction site should have concrete barriers that can slow down the traffic and make it more challenging to navigate, thus preventing a quick escape with stolen goods.
3. Don't Allow Unsupervised Visitors
A retail construction site could have various people and vehicles moving in and out throughout the day. Some are necessary for the construction, such as architects, site workers, and other personnel, but the business owner, among others, may pay infrequent visits.
The security guard in charge of the entrance should ensure that everyone entering or exiting the site has permission and that they aren't bringing harmful items like weapons onto the site or taking out any valuables like tools. Doing this will establish a safe working environment for everyone involved.
4. Have An Emergency Action Plan
On a construction site, many things may go wrong, from workers accidentally hitting a powerline or water pipe to something minor like tools falling on fingers and toes. Therefore, in emergency cases such as this, the construction site should also have an emergency action plan for safety and security.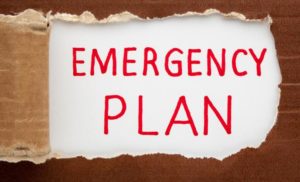 The security company in charge of the physical protection should meet with the site management to find the best actionable plan for security emergencies, including theft, robbery, and any other situation that could put the workers in danger. Afterward, they should add it to the construction site's safety manual so everyone can access it when needed.
5. Install Sufficient Lighting Options
Visible guards will always be a deterrent to any criminal, but having sufficient lighting to illuminate the site after dark will allow the guards to detect an issue before it gets unmanageable. Criminals are less inclined to target a very secure retail construction site, especially when guards can see their every move before making it.
6. Use Locks To Secure Entrances
A construction site may be a more significant target when fewer security measures like locks and chains are required to get through. The security of any unused entrances to the retail store construction site should include appropriate locks to prevent unauthorized entry.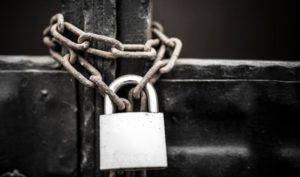 If there are guards on duty that rotate in shifts, one person should be in charge of keeping the keys, and another set should remain with a secure partner offsite. Maintaining the keys at separate locations will minimize the likelihood of someone getting their hands on a spare that they can use to gain entry unlawfully.
The Secure Conclusion
Stringent security measures at a retail construction site will save various companies working on the project in damages for injuries or loss of equipment, among other things. When there are guards, the perimeter is safe, entries are secure, and concrete barriers are in place, a retail construction site will be protected and less vulnerable to the different security threats that may put everyone at unnecessary risk.