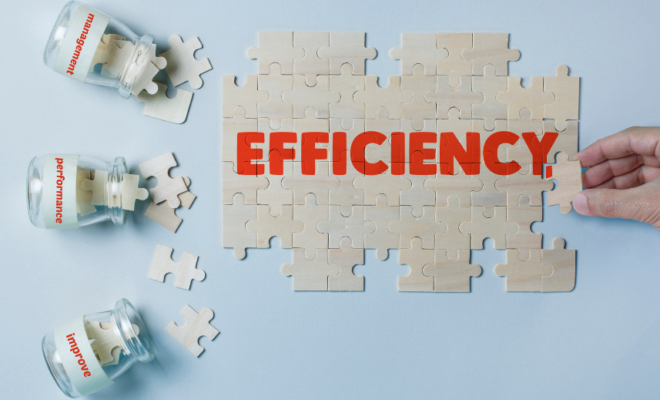 Business
Reliable Tools to Increase the Efficiency of Small Businesses
By
|
With the right tools, you can skyrocket your productivity. You can get more done in less time. Or, not do anything at all and still accomplish your tasks. That is why as a small business owner, you need to be in the know when it comes to which tools are truly helping entrepreneurs save time and money. The good news is, we're here to help. Below are four proven tools you can use as a small business owner to improve your efficiency and productivity.
1. Customer service ticketing tools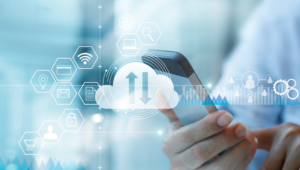 Keeping tabs and responding promptly to your customer's requests for assistance is crucial for your small business. However, as you and your team take care of several assignments, you can easily lose sight of these incoming requests. This happens especially when using emails or even basic chat systems, which can bog down your customer service efficiency. That is why you must consider switching to the best customer service ticketing tools on the Internet. This software can help you handle and resolve more inquiries and issues and organize your team's help desk efforts. Customer service ticketing software can also empower you to scale this task effortlessly, particularly as your small business grows. This technology works by allowing customers to create "tickets" — which document their concerns and questions, including any interactions in the thread. This gives agents handy references on the resolution's progress, giving clients continuous support experience.
Through these customer service ticketing solutions, you and your team can:
Automate and personalize your support
Create customizable email templates
Label tickets and prioritize by urgency and other factors
Share information with team members instantly
Synchronize tickets to customers' records on the CRM
Provide performance metrics, analytics, and reports, etc.
Some excellent customer service ticketing platforms to explore are Zoho Helpdesk Ticketing System, SolarWinds Service Desk, Front, SpiceWorks Help Desk, and more.
2. Employee scheduling software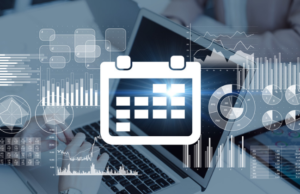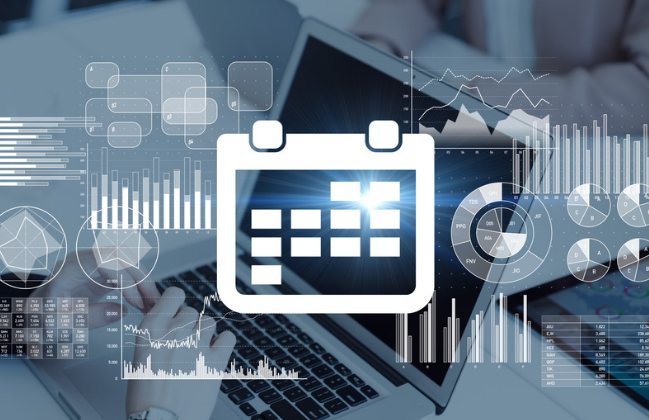 If you're managing several employees, whether remotely or in person, organizing their shifts and attendance can be overwhelming. You need to ensure you have the right mix of employees for every shift and that everyone's working hours are balanced, so they don't get sick or burnt out. Plus, you have to manage staff negotiations and communications when you need someone to fill in for an absent worker. With the hectic schedule and long list of to-do's you have, manual calendaring and coordination methods won't help. You need to use reliable employee scheduling platforms designed for small businesses.
These tools offer efficient functionalities that let you centralize and complete tasks in a single to a few clicks only. For example, you can:
Keep employee records and information relevant to calendar assignments (e.g., tenure, skills, availability, etc.)
Schedule ideal and backup employee shifts and other activities across various locations and roles
Share proposed calendars with the team in real-time via multiple channels
Negotiate with willing staff members or allow them to swap directly from the platform
Monitor and manage required breaks and overtimes
Integrate labor laws, company policies, and regulations into the shift calendars, and more.
Examples of employee scheduling apps you can use are Deputy, Homebase, When I Work, Sling, and others.
3. Marketing automation solutions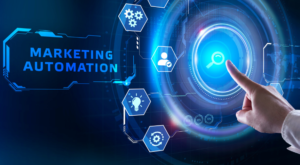 Marketing is an essential yet time-consuming part of your business operations. It involves several tasks and aspects that can eat up your entire day's productivity — if you use manual methods. Instead of conventional tools, use marketing automation tools. These are advanced platforms that help you boost your marketing efficiency, capture new leads and customers fast, and analyze prospect behaviors and campaign performance. They are also best for scaling and accelerating your marketing efforts while making all touchpoints extra-focused and personalized. Additionally, rather than getting several apps to automate marketing aspects (e.g., email, lead generation, social media, etc.), get software that integrates them all. Maropost, Blueshift, Linda, HubSpot, Pardot by Salesforce, and ActiveCampaign are some of the best examples.
Marketing automation software works by letting you accomplish the following:
Automate crucial, routine marketing processes, such as delivering triggered emails, segmenting subscribers, and publishing social media posts
Nurture leads and gets in-depth perspectives on their behaviors
Scout for brand mentions on social media and other websites
Obtain insightful analytics and intelligence on your performance in multiple marketing channels and lead funnels, and others.
4. Computerized POS cash registers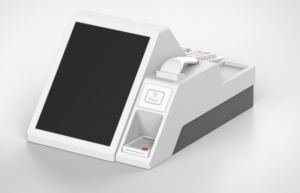 If you're running a brick-and-mortar business (with or without an online counterpart), you need to use efficient payment-related mechanisms for faster in-store transactions.
Serving your customers slowly at the counter and making them stand and wait long in queues will frustrate them. This will undoubtedly make them decide to move to a faster-transacting competitor. Consequently, your sales and profits plummet. You get a terrible rep plus only a few customers. Counter that by using a computerized cash register instead of traditional cash tills, which you operate manually. With electronic cash registers, you can input customer orders — which automatically come with their designated prices — into the computing system. They can also integrate marketing promos, discounts, vouchers, pricing models, and even regulatory requirements into the calculation.
This way, you and your cashiers don't need to solve anything or even press individual digits of every item's price. You only need to take orders, leave the math to the system, and inform the customer of the total payment amount. Computerized cash registers also come with more advanced security features for taking your cash in or out. Unlike traditional tills with cash drawers, you can open them anytime, electronic ones follow pre-set authorization commands. You can only open on specific conditions or with passwords. This prevents theft and helps shorten the investigative trial should incidents happen.
Harness these tools to increase the efficiency and productivity
There are numerous other efficient tools you can harness — such as employee engagement, file sharing, networking, etc. But starting with these essential ones can get the ball rolling and do wonders in your operational productivity and team collaboration. So, maximize your potential to yield massive revenue by using systematic tools now. The sooner you invest in them, the faster you can increase your efficiency and sales performance and attain your business goals.