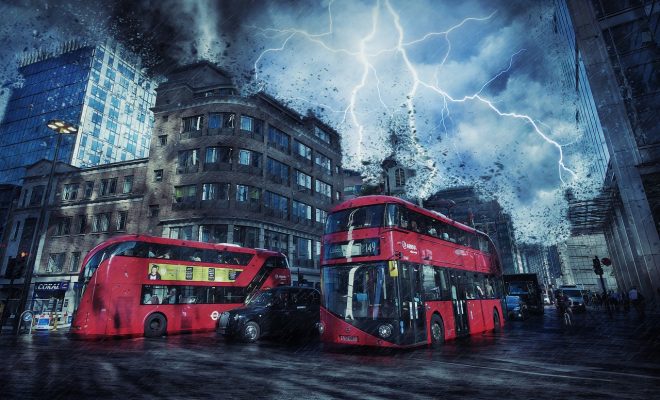 Business News
Has Brexit affected rent in London?
By
|
In all the uncertainty surrounding Brexit, we already know that the housing market isn't doing all that great at the moment. There's a lot going on with the economy of Britain and London in particular and more of it is unpleasant news at least in the short term. Research from Rightmove is showing that the London property market, in particular, has seen a drop in prices of about 0.5% and considering it's been growing with a steady pace of about 5-10% per year in the past 15 years, that's definitely a negative sign for future buyers that are planning to invest in Britain's capital.
Long term and portfolio buyers are expected to do fairly well because they already own the property and it's not expected that houses will go down in value much more than they already have. With all that said, how is the rental market doing and what can you expect if you're just moving to London yourself. The bad news is that housing stock in London is still scarce and that isn't expected to change any time soon. The city is constantly growing even though Brexit is still somewhat of a lurking threat. If you're just moving to London, it's good to know that the London transportation system is probably one of the best in the world and you can get anywhere pretty quickly using the tube.
There are different parts of the city though and the further away you go from the city's center, the less you can expect to pay and vice versa. This is where a London tube map can come in handy, especially if it has the average rental prices per week of properties near every tube station in the city. Royal Cleaning has made research using data from Zoopla collected in March 2019 and all the data has been systematized so it's easier to use and understand. You can also find out which parts of the city are still the most desirable as the rent is still going up against all other odds. The data in this map is compared to a similar one created back in 2018 during the same period, so the change reflects an increase or decrease in rent for the past 12 months.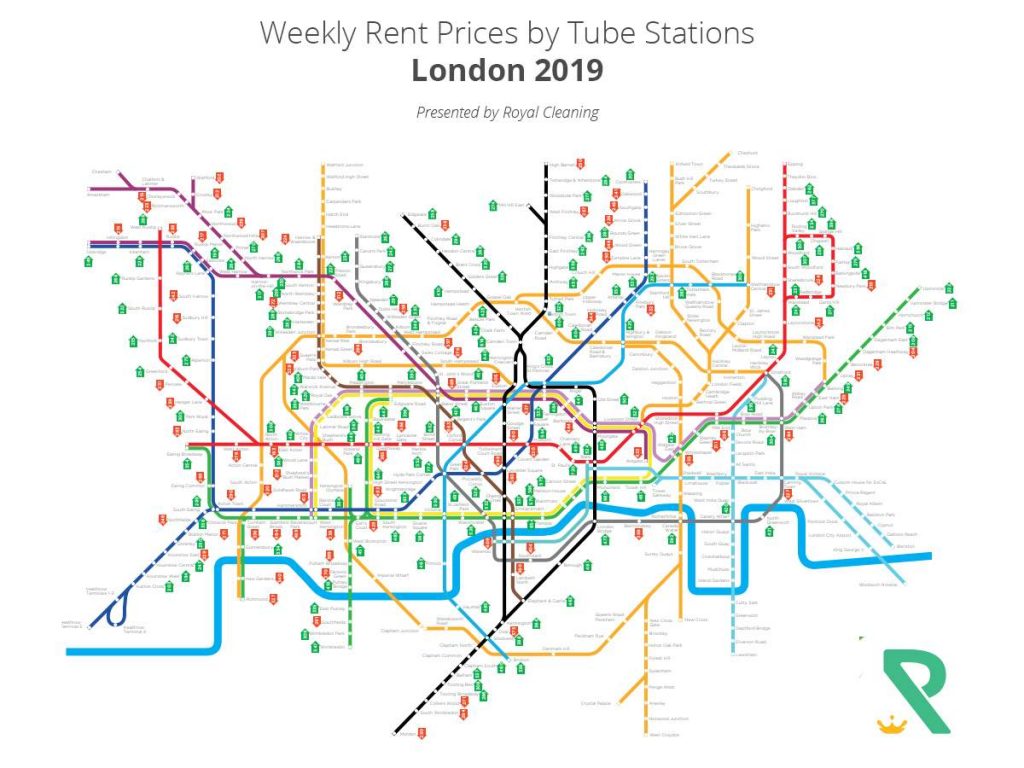 Image Source – Royal Cleaning UK
Download in full resolution here – Royal Cleaning UK
Hopefully, savvy renters will find the map useful and it will use it as a tool in their search for you're a new place in London.