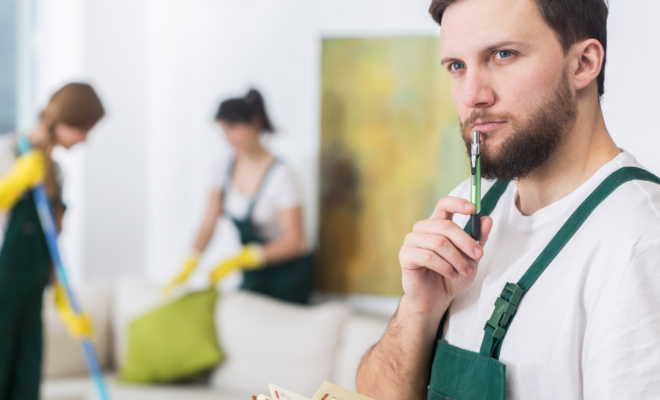 Business
Tips And Tricks To Get Customers For Your Cleaning Business
By
|
It is no secret that acquiring new customers is more expensive than retaining existing ones. With this in mind, no business can afford to ignore systems and processes to encourage repeat custom – however, for your business to grow – the acquisition of new clients is vital. If you haven't started looking for leads to convert, you may want to read these marketing tips and tricks to help you out:
Start with refining your unique value proposition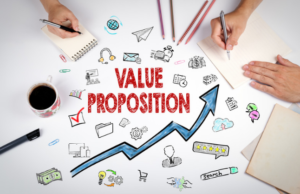 Before you think about marketing and other things you think may get new customers, start with your value proposition. Remember that competition will always be there and won't be going away anytime soon. The only way for you to keep your customers with you and acquire more along the way is to let everyone know what they'll get if they use your service over others and that's where your unique value proposition (UVP) comes in.
To create or refine your value proposition, it must contain the following elements:
Target audience or market: Identify or establish the profile of your target audience. Are they households with two working parents? Are they households with retirees? Be specific to make sure your proposition or message lands on people who want to hear it.
Specific value: Here's your hook. What makes your company unique? Is it your fast service? Is it your inexpensive fees? If you can't think of anything, you can try to change things up. For one, you can change your pricing; you can update how much to charge for deep cleaning a house to attract new customers and make it your proposition's core.
Customer connection: In this part, you need to appeal to your market emotionally. Be sincere and genuine when it comes to this one. Tell them what drives you to provide the best, quickest, or most inexpensive service to them. Is it because of goodwill? Is it because you believe it's a way to pay back to the community?
Remember, your marketing hinges on your UVP. This reason is why companies constantly change their mission and vision statements. With a perfectly crafted UVP, you can attract more clients and even use it to counter or overcome sales objections.
Perform a SWOT analysis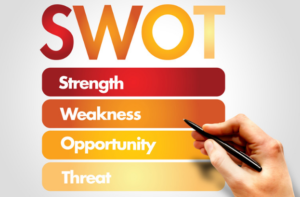 SWOT analysis is a process to find out your business's strengths, weaknesses, opportunities, and threats. You must find out all of those four before you plan your marketing practices. The question now is, what exactly are you going to analyze and how can you do it?
Here's a cheat sheet on how to perform this analysis:
Strengths: If you're already created or refined your unique value proposition, then you're already got this part down.
Weakness: To find out your weaknesses, look for negative reviews and feedback about your company. You can also ask your employees about the challenges they face during work.
Opportunities: After establishing your strengths and weaknesses, you can know the immediate opportunities available to your business. Aside from that, consider anything that you can exploit to grow your business. It may be in the form of new tech, competitors closing down, or high-demand services you can start to offer.
Threats: Inverse to opportunities, threats are anything that can pull your business down. It can be a senior employee retiring, recessions, and even the end of your peak season.
After you're done with your SWOT analysis, you can determine the success factors you can leverage to get more customers for your cleaning business. At this point, you're now ready to strategize your marketing plan.
Execute your marketing plan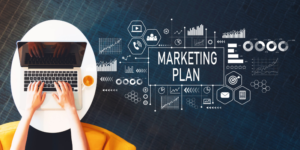 With your unique value proposition ready and your SWOT analysis finished, it's time for you to execute your marketing strategy. Here are some of the strategies you can employ:
Utilize discounts and coupons: If one of your business weaknesses is your price, offering deals and coupons can let you attract customers. If you want to know if your promotion won't make you bankrupt, you may want to check a free estimate template It's a free tool that can let you customize project costs with consideration of coupons and discounts. You can even convert the estimate to an invoice later if you need one.
Offer referral promos: Encouraging your customers to refer another person to take your service is an effective way to acquire more customers. If their referrals do hire you, you can give the referee a freebie or a discount.
Invest in your website: If you have a website, you already know that it's one of your sources of new clients. If you want to have more customers, invest in your website. Know that you may be losing 53% of your potential clients because your website loads slowly.
Strengthen your social media presence: Small businesses like yours can benefit a lot from social media. After all, it's the next thing potential clients will check if they want to know if getting your service is worth it. To ensure you'll get them, make sure to keep your accounts active and let at least one people check it every day for inquiries and quote requests.
Establish a connection with other on-field service businesses: Collaborating with other on-field service businesses should be one of the opportunities you determined in your analysis. It's a common marketing strategy nowadays with other companies to get your name into people's minds. For instance, you can partner with a landscaper and make them recommend you if their clients need some cleaning.
Conclusion
With those tips and tricks, you're ready to fish more customers for your business, enabling it to grow and prosper. Be sure to follow them as they can also help you rebuild your image and market your brand.