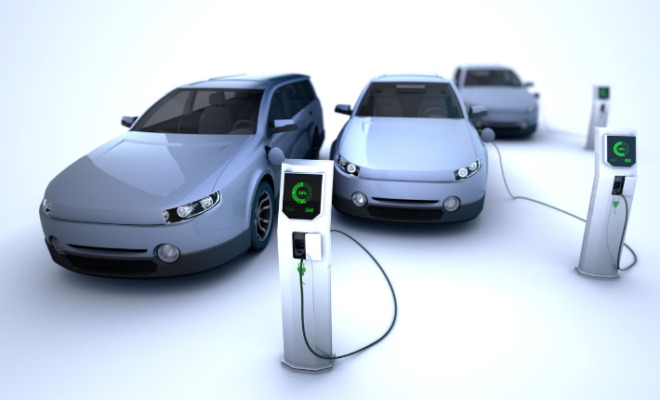 Lifestyle
Hybrid vs Electric Car – Which One to Choose?
By
|
If you are now looking for a new car, you might be considering an entirely new approach to driving that involves fewer, if not zero, trips to the gas station. As the modern market is moving and looking for new technologies to improve the ecosystem and provide people with affordability, the demand for electric vehicles is growing. However, they are still compared to hybrid vehicles, which are also popular in modern society.
In fact, 100% of the 2,000 UK new car buyers surveyed for the annual "Driving Away From Fossil Fuels" report indicated that they would opt for an electric car if battery-electric vehicles and plug-in hybrids were sold at the same price as equivalent conventional vehicles.
If you are in that group, there will be a new question you will need to answer – should you choose something hybrid or go all-in on electric? We created this small guide to help you understand the upsides and downsides of electric vehicles versus hybrid vehicles before you head to the dealer. Let's get to the point.
The Differences Between Hybrid and EV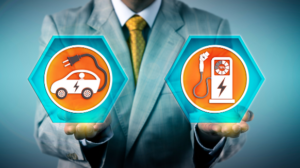 Electric vehicles (EVs), hybrid and plug-in hybrid vehicles are all manufactured to help you curb or save money on fuel and produce fewer emissions. Even though they all have similar benefits for the environment and the car owner, they still have several key differences that you need to know before making a choice.
Hybrid vehicles can use both energy sources – gasoline and electricity. That is why they are manufactured with both an electric motor and gasoline engine that work in sync to let you drive;
Plug-in hybrid vehicles share some similarities with hybrid vehicles, but they rely more on large rechargeable batteries. Therefore, if you drive the car while the battery is charged, the gasoline in the vehicle will be preserved. But when this battery is low, the car will switch to the gasoline that kicks in so you can continue driving but as a regular hybrid;
Electric vehicles solely rely on electric motors. Therefore, the car doesn't have a gas tank or engine.
It is worth noting that there are no accurate answers for everyone. You should choose the car based on your specific needs, budget and other factors. That is why the first thing you have to do to make a step closer to the answer is to explore and compare a wide range of factors, such as your location, how much you currently spend on the car, how committed you are to reducing your carbon footprint and more.
Hybrid Cars Pros and Cons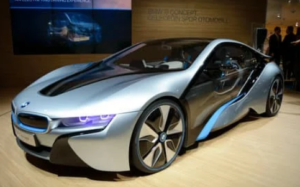 As you are trying to understand why to choose the plug-in hybrid car, here's a quick overview of the major pros and cons of hybrid cars.
Pros
Consider these benefits when evaluating hybrid vehicles:
You will not be able to worry about running out of power. Since there are not so many EV charging stations for EVs yet, you will always have more than 150,000 gas stations in almost every country;
Less cost. While electric vehicles are gaining popularity, hybrid cars usually cost less and have lower payments compared to all-electric vehicles, allowing you to keep your transportation costs under control.
Cons
Here are some cons you may also consider:
You will still pay for gas as you would do with a regular car. That is because hybrid vehicles don't usually have a long range for operating on electricity, meaning gasoline is still the key power source for longer road trips;
You will produce a large amount of carbon. Even having less monthly payments and operating expenses, hybrid cars are still harmful to the environment.
As we've already mentioned, hybrid cars mostly rely on gasoline for long rides, meaning you will produce a lot of carbon and emission, which will pollute the planet.
Full Electric Vehicles Pros and Cons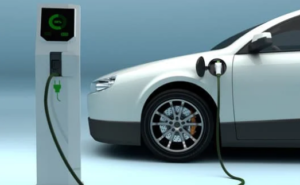 Now let's explore the reasons why you can consider buying full electric vehicles.
Pros
You won't need to worry about high gas prices. Thanks to many events in the world, the average price of a gallon of regular gas is $4.36, while a year ago, it cost $3.16 a year ago. Having a fully electric car means you will have peace of mind in that question since you don't need the gas;
Global support. Since electric cars benefit the planet, the government and various communities are always happy to help. For example, there is even an EV charging app UK and around the world that allows you to find charging stations near you quickly;
You will make a positive impact on the ecology. While the entire world is worrying about climate change and the government is trying to figure out how to reduce air pollution, electric vehicles are an excellent choice to start the change and help clean the atmosphere.
Cons
Electric vehicles also have a few downsides:
You might need to search for a place to charge your car. That is because the electric car market is still developing, and not so many have bought these vehicles yet. Experts believe that the situation will soon dramatically change, and the increased number of charging stations is proof.
You will have to pay more. Even though you don't need to pay for gas, electric vehicles are new, so they are more expensive right now. In addition, electric cars tend to come with higher sticker prices than the gas car you now have. In case of a car accident, your insurance bill may also be more.
Final Thoughts
As you can see, the demand for both electric vehicles and hybrid cars is growing, making it hard for drivers to choose the right option for them. The key thing here is that there is no right answer. The choice will depend on your individual needs and various factors, like location and budget. So explore the pros and cons of each and choose your next car.