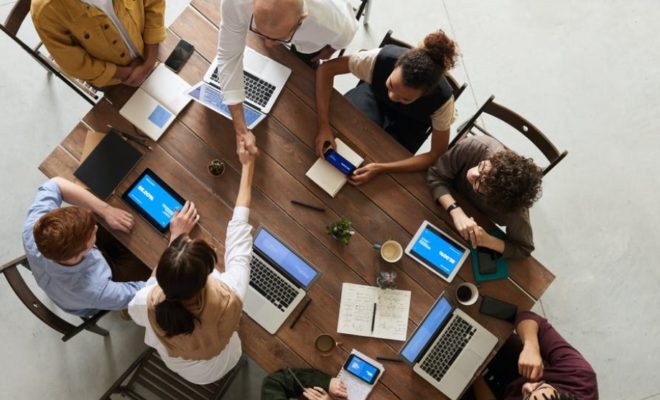 Business
The Big Switch Off – is your small business ready?
By
|
The Big Switch Off is coming soon. It's going to be one of the biggest changes within the
UK's communication structure. Still, use a landline? Well whether you make calls on a
landline every evening or haven't touched a handset since 2008, it's time to say your
goodbyes and get your business ready as BT is conducting The Big Switch Off in 2025.
BT have outlined the cut-off date for December 2025, this is where the traditional copper
phone wires will be cut off as BT Openreach is withdrawing this long-established
infrastructure and replacing it with digital and internet-based forms of communication. This
drastic shift to digital communication means that homes and small businesses that are still using
traditional copper telephone wires will need to put an alternative solution in place.
But how can small businesses prepare fully for the Big Switch Off and what steps do
business owners need to make before 2025? Here's everything you need to know to make
sure that you're ready.
What is the Big Switch Off and why is it happening?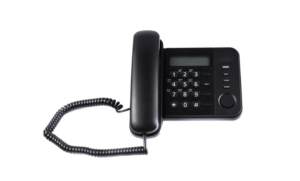 We're all familiar with traditional landlines, especially those of us who lived before the 2010s.
The copper wiring that enables landlines and certain broadband connections to work has
been in use for over a century. A few years ago, BT announced that they will withdraw their
old infrastructure and instead will be shifting toward digital-based alternatives. This means
that the old copper wiring used in order to operate traditional landline phones and internet
launch will be shut off.
Currently, 2025 seems ages away. But many businesses are preparing for the inevitable
switch off of services, now. From 2023, the sale of traditional services will begin to be
phased out, meaning retailers will be unable to sell PSTN and ISDN-based products.
This means for people who use copper wiring systems to access landline phones or
broadband services will need to find alternatives to fully prepare for the Big Switch Off.
The Big Switch Off, also known as the ISDN and PSTN switch off could negatively affect
businesses that aren't prepared. Two-thirds of traditional phone lines will potentially lose
connection without a replacement service put in place. As a small business owner, it's
important to ensure that your workspace is prepared so that daily business runnings are not
disturbed during the withdrawal period.
How will businesses be affected ?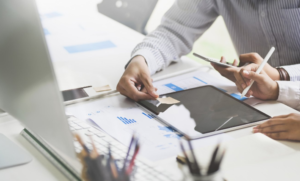 Any business that uses traditional PTSN and ISDN lines, then you will need to switch to an
appropriate alternative. PTSN and ISDN refer to the networks that utilise the traditional
copper wiring infrastructure. ISDN stands for Integrated Services Digital Network and works
by using digital transmissions to make phone calls and video calls over the circuits of
traditional PSTN services. Public Switched Telephone Network, or PSTN, is the system that
has been used in the UK since the 1800's, allowing users to make landline phone calls.
Dial-up internet, for example, was connected via PSTN infrastructure.
Whether your business uses telephone lines to make calls to customers or to access
broadband connection, you will need to future-proof your business communication system to
prevent any disruption.
What alternatives are suitable for my business?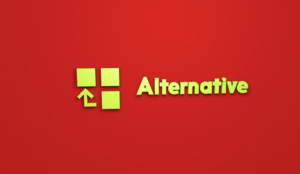 If you are needing to make a switch from traditional PTSN and ISDN services, there are a
variety of different options available for different business needs.
– 4G & 5G connection: With the fast advancements of 4G and 5G networks consistently
happening UK wide, users can access a suitable internet connection via a suitable
mobile device. Hotspotting is a popular method of connecting to the internet
remotely. However, reliability can be an issue as the quality of the connection
depends greatly on location.
– Voice over Internet Protocol (VoIP) allows users to make and receive phone calls
using an internet connection. Faster broadband becoming widely available across the
UK has made VoIP services more affordable and accessible. VoIP services have proven to be a versatile communicative tool, particularly for those working remotely.
– SIP (Session Initiation Protocol) can be utilised to receive and send media-based
data or files, like video calls or images without traditional copper wire-based
broadband.
– SoGEA (Single Order Generic Ethernet Access) enables you to gain internet access
through a broadband connection without needing a phone line.
– Cloud Voice can be used as an alternative to PTSN and ISDN lines. It allows users to
make high-quality calls. Not only does this service provide more security features but
also provides a higher level of voice and volume quality than traditional landline
phones.
How to prepare for the Big Switch Off?
When it comes to switching your business to digital alternatives from traditional copper
wiring services, research is key. Where your business is based or located could greatly
impact what type of alternative service your business can access. You may not be able to
access certain forms of internet connections due to fibre optic cables not completely
covering the UK yet. It's always best to check the availability of services in your area to fully
see what options are available for you and your business.
Different businesses have different needs, that goes for communication and connectivity too.
A small family business will require different services to that of a commercial office space, for
example. Because of this, it's advisable to re-think what you need internet and phone
systems for. There are a large variety of different solutions to choose from, so it's best to
analyse the internet speeds and features your business really needs.
It's best to check whether you will need to replace certain types of equipment you currently
use. This is because some equipment, like office phones, will not be suitable for the
transition to digital alternatives such as VoIP or SIP services.
Should your business use a phone network system on a larger scale, then you might want to
explore other options. Instead of paying to replace incompatible desk-phones, you could
transition to fully digital phone services through already existing computers. Provided you
have a suitable internet connection, users can make phone calls through their computers,
rather than having a traditional phone. This could be a more affordable solution for those
who rely on phone services to run their business effectively.
Although the Big Switch Off seems years away, it's important to be prepared for this event.
Re-evaluating how your business uses traditional lines of communication and connection
could be a great way to get your business ready and also save you money. Take advantage
of the head-start and start planning your transition to digital. There are many alternatives to
traditional phone lines can provide you and your staff with more functionality and
accessibility in the long run.