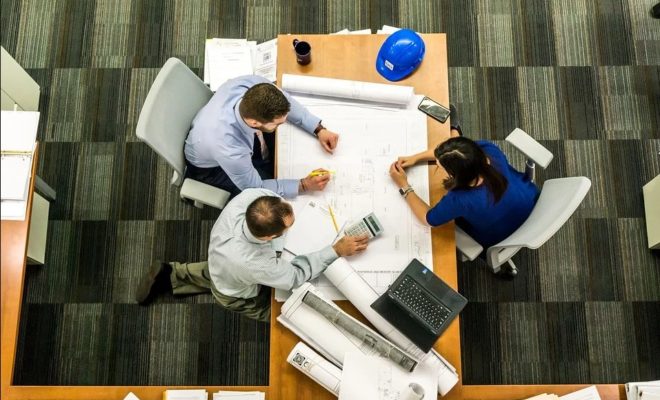 Business
Step-by-Step SEO Guide for Small Business Owners
By
|
Here's an interesting fact: according to JPMorgan Chase, the small business segment comprises 99% of almost 29 million companies in America. Together, small companies were responsible for one-third of US exports in 2015 and more than half of the jobs created one year before. Small businesses are the foundation of any economy, but in volatile conditions of post-COVID recovery, they are more vulnerable than ever. We're not saying that properly built SEO for small business is going to solve all the problems with supply chains or increase client retention, but considering the fact that many companies went online with the first lockdown in 2020 and have stayed on remote regimes since then, improving search engine rankings is definitely the right thing to do.
Small business SEO has its own specifics because companies in that segment are normally constrained by:
Small budgets,
Low experience,
Lack of earned reputation.
Here are some tips for putting affordable SEO services for small businesses to good use.
SEO for Small Business
Working With a Partner
What is affiliate marketing and its role in online promotion? The idea rests upon business promotion in partnership with external parties who receive certain consideration for their services. Name any famous brand you like, and almost for certain it has an active partnership program: according to Mediakix, the share of global brands of that kind exceeds 80%. With its limited experience in SEO, small business greatly depends on that scheme: think of a local company that has few other means to increase its brand recognition.
The pandemic year of 2020 caused certain shifts in affiliate marketing, changing the relative attractiveness of its main directions. In 2021, affiliate marketing is getting a grip on new trends and methods to raise traffic which has emerged since the transition to online business models: with all the pandemic distress, marketing approaches had to adjust.
It is now crucial to earn and maintain the trust of your clients and be more attentive to seasonal trends. Also, affiliated marketing has become even more automated with the application of sophisticated platforms. They allow many useful tricks for small businesses to get the most from their SEO.

Automated Link Building
It follows from the initial low experience of any growing company that it is better to partially outsource SEO services for small businesses. Backlink building is an example of probably the most crucial aspect of any strategy comprising:
Rigorous approaches to choosing affiliated partners (owners of external websites to help with brand promotion),
Tips for negotiating terms and conditions,
Content to serve as a natural foundation for high-quality backlinks.
Most likely, any new business will make many, possibly fatal mistakes in developing and improving SEO strategies. It is soon discovered (with pain or else) that not any backlink counts. There are also many top real estate affiliate programs in 2022 where you can promote your brand with affilate marketers.
Those mistakes may be avoided with assistance from a link building company from the UK and similar owners of platforms to make automated backlink building as efficient as possible. Sophisticated links management platforms are worthy investments because of the benefits they bring, such as:
Purchasing links with very high relevance to your brand – you are paying for your real target audience!
Keeping count of the number of the link and checking your standings behind or in front of competitors.
Purchasing links on highly trusted resources with high domain authority of DA40 and above.
As a result – increasing Google rating even faster and higher.

Taking Care of Reputation
It takes a long time for a webpage to earn enough reputation to make its visitors feel safe clicking the check this website or a similar link with no doubts. With proper reputation management, even a new company's website will start bringing confidence to its visitors, hence will all of its offers. Business reputation is a valuable, internally generated intangible asset that needs a thoughtful strategy to come to life.
It's not a big surprise that almost any such strategy will be a part of the best SEO for small businesses because it is all connected. One of the first steps even newborn companies are advised to take from the very first days is taking their presence in social media (on Facebook, Twitter, Instagram, etc). Why?
Social media are free platforms for backlink placement that raise your brand recognition and bring clients to your website.
They provide a mechanism for almost natural self-generation of organic backlinks because social media users report and "like" what's truly relevant to them.
Where else to study consumer preferences if not on social media platforms?
Several years later, with an esteemed reputation and a large client base, you surely wouldn't want your customers to discover that your social media accounts have been long dead!

Digital Marketing
Another strategy of building up a reputation is making an example of your brand with the assistance of others. This could be a part of an affiliate marketing strategy, or it may be done naturally if you already have a reputable brand name.
Mentioning your company or posting its expert opinion as the one of a representative of the industry related to the subject being discussed normally goes with placing a link. Thus, not only it builds your image of a trusted industry expert, but it also brings high-quality traffic which may be converted into paying customers.

So What Is Best For Small Business SEO?
Considering the huge variety of small business activities, we'd say – that depends on unique circumstances. Even post-pandemic recovery today goes very unevenly, with each industry demonstrating its own speed and pattern of getting back to normal life.
However, some things are universal. Newborn companies start with limited budgets, experience, and business reputation, thus having to act within constraints. SEO for small businesses remains crucial for survival nevertheless, especially in today's digital business reality. Those were the most common tips on how to approach it correctly.