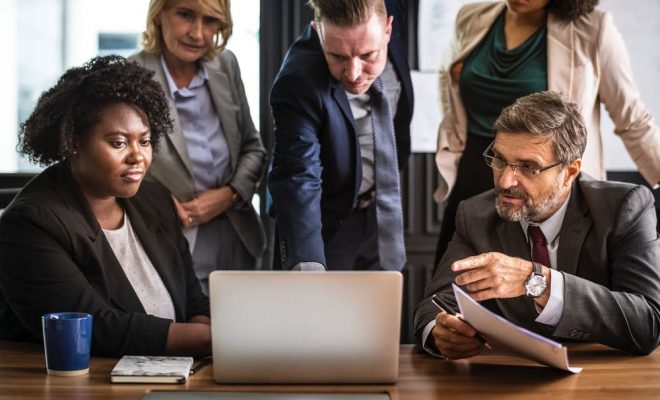 Business Tips
Local SEO – 4 Tips For Local Businesses
By
|
Local SEO can sometimes be confusing and certainly time-consuming for much local business. The 4 tips below are designed to help local business owners optimized their websites, better for higher rankings in time.
1. Focus on Finding More Local Keywords to Rank.
When a prospective client searches for an industry-related keyword, it is essential that you appear on the first results page and be at or near the very top. Websites that rank high (those which appear at the top few positions of a search engine results page) often are the ones that take the lions to share of clicks from visitors.
Every day, a significant number of people search for what you offer. With that in mind, it is essential that you do your best to ensure that you are visible by finding localized keywords that you can optimize for search.
When searching for local keywords, to add to your website content. One of the easiest ways to start is by choosing one of your most popular products or services, then add the local area to it. For instance, if you are a Plumbing service in Battersea. Your local keyword would then be; 'plumbing service Battersea' or 'Plumbing Emergency Battersea', (without the quote marks).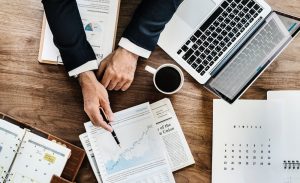 Not everyone searches Google in the same way, so using variations of search terms also helps. Plumbing service Battersea, plumber service Battersea, Emergency plumber Battersea, Plumbing services Battersea and so on. Several free keyword search tools will help you find local keywords. Google's own Keyword Planner Tool and Uber Suggests are just two. Alternatively, you can just type the local keyword into Google and see the results produced. You may see your competition pop up in the local listings.
2. Make Your Website SSL-Compatible.
SSL is useful since it provides site visitors peace of mind and can also benefit your SEO. We've come to learn that Google favors secure websites, so including Secure Sockets Layer (SSL) on your website could help you rank even higher. The Internets standard when it comes to encryption and security is SSL and is the difference between HTTPS and HTTP. SSL-enabled websites guarantee users that will connect via an encrypted and secure connection that cannot be spied on.
As of July 2018, Google has made SSL compatibility a ranking factor that will affect how a website will perform in organic results. It is worth noting that if your site isn't SSL-enabled, you might be getting penalized by Google. Chrome even shows a daunting warning to its users when they visit a website that does not have SSL.
While you might have to buy an SSL certificate, there are lots of hosting providers out there who offer SSL for free, so consider starting there. If you don't already have SSL enabled, ask your hosting provider to enable it for you.
3. Optimize Your Site for Target Keywords
Once you've identified your target keywords, start optimizing your web pages around them. Carefully choose the pages each keyword targets. Having multiple pages in your site, all targeting one phrase is not practical. Google indexes and crawls the web using URLs, the way you structure your site is very important when it comes to SEO.
It is also advisable that you create and publish original content that helps solve a problem a visitor may have. It is imperative that you never copy someone else's content as this could lead to your site being suspended and dropped from major search engine results listings. Consider using your keywords in Meta Tags, things like image alt text, paragraphs, headers, meta descriptions, page titles and in URLs. Avoid repetitively stuffing your keywords all over your web pages. That tactic is considered spammy by Google & can harm your rankings.
If you have a WordPress Website, there are a couple of SEO plugins I would recommend, (I've used both). The 'All in One SEO Plugin' & the 'Yoast SEO plugin'. Either plugin will help you to optimize your web pages quick easily. If you have an HTML website, the admin area of your website should have an area where you can add the keyword into the HTML tag space.
4. Have a responsive mobile site that loads quickly.
The percentage of people searching for goods and services via mobile devices is increasing rapidly. Some recent stats say over 50% of website traffic is being generated through mobile search. Therefore, it is very important for your website to be mobile responsive.
If you want to draw the attention of prospective clients who are searching from their mobile phones, tablets or laptops. You need to have a website that loads quite fast and can be viewed on these devices. You can check to see if your site is mobile friendly with Google's free mobile-friendly test tool. You can also check out this page experience guide and optimize your web pages.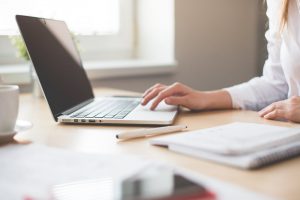 5. Create a Google My Business Profile.
If you haven't created a Google my business profile page for your business. You should do so as soon as possible. Many local businesses are automatically listed by Google. However, the profiles are not usually fully optimized or claimed by the actual business owner.
It is very important that YOU own your Google my business profile. This is because anyone can claim a Google profile. If that happens, you may find it very difficult to create a profile yourself or claim ownership from the person who initially claimed it.
Google my business profile is where your clients can leave reviews of your products or services. When fully optimized, it will also help your business get listed in Google Maps people see when searching for a local business. If your profile is optimized to Google's standards, it could also show up in the top three listings within the Map.
If you need help, you can refer to this blog post which outlines all the steps needed to create & optimize a Google my business Profile Page.
Conclusion.
It does take time to get the results you want from organic search; however, the rewards are worth the effort. There are various ways to get more people visiting your site; nevertheless, organic search listings have always proven to be one of the most effective, and long-lasting.
This is because once you have been listed, you can remain that way for many months, even years. Especially if you continue your SEO marketing strategies regularly. Traffic to your website from organic search is free, which makes it such an attractive alternative to paid advertising. This is not to say that a combination of both paid and organic traffic.