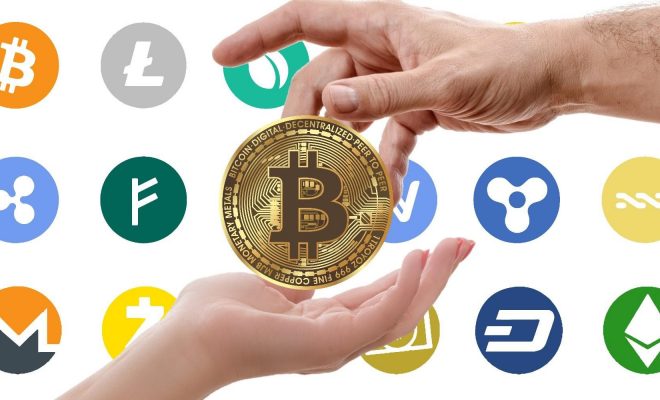 Business News
4 Ways To Make Money From Crypto currency Without Mining
By
|
Cryptocurrency is a booming field and any heavily invested individual will tell you, 'now is the best time to buy'.
Whether you are looking for new ways to make money as a side hustle or looking for ways to meet your retirement goals faster, investing in cryptocurrency could be a viable option.
If you would like to really make money in the cryptocurrency market, however, you have to ensure that you have the proper information. If you don't have a strong foundation, it will be impossible to make decent returns in this incredibly volatile market.
Here are 4 methods to consider that don't require a $60k+ mining hardware investment.
1.  Buy and Hold

Business growth professionals at Max Funding say "People should be cautious investing in cryptocurrency." They recommend, "before buying and holding a single coin in cryptocurrency, verify information from trusted and credible sources."
 Buying and holding a single coin is the easiest way to make money in the cryptocurrency market. Just like is the case with the stock market, sometimes the easiest way to make money, in the long run, is simply riding it out.
Remember that even the unluckiest of investors that lived through all major stock market crashes would still have their money if they had only held on to their investment rather than pulling out. Buy and hold is a mindset that requires faith and patience, but it is one of the easiest and most straightforward options if you wish to maximize your investment.
2.  Bounty Programs
If you don't have the funds to invest in cryptocurrency immediately, or you have concerns about investing in something that you don't fully understand, then bounty programs can be an excellent alternative.
Various websites offer bounties for different tasks, but effectively you work and are paid in cryptocurrency as opposed to cash. This is a great way to protect your investment since you are just getting into the market because you are sacrificing time as opposed to money.

3.  Exchange Between Coins
One coin is sometimes more valuable than another. Whether it is because you have a good read on the market or you wish to diversify your cryptocurrency portfolio, it can be a good idea to exchange some of your coins into a different currency.
If you do that, you could still be making money even when one coin takes a dip while the other rises in value. Not only is this a great way to protect yourself but it will also help future-proof your investment because you can never tell which coin will be the new standard of stability in the market.
4. Day Trading
Just like with other investment vehicles, it is possible to day trade in the cryptocurrency market. If you buy and sell crypto throughout the day, it is possible to generate incremental increases in value that really add up over time. It is important to be sure of what you are doing, so be sure to read up on multiple strategies before you ever attempt day trading.
It is quite evident that there are many different strategies you can use if you wish to make money in cryptocurrency. Whether you are a new franchise looking for ways to make some extra money or you simply wish to diversify your investment portfolio, cryptocurrency can be a valuable asset.
If you would like to make the most of your investment, you can find numerous resources online to help you out. You will find numerous valuable articles, how-tos, and expert reviews on a wide range of coins. You will also find various strategies along with the pros and cons of different wallets. Whether you are a cryptocurrency newbie or have been investing steadily for the past several years, you will find lots of valuable information on Crypto Vantage.