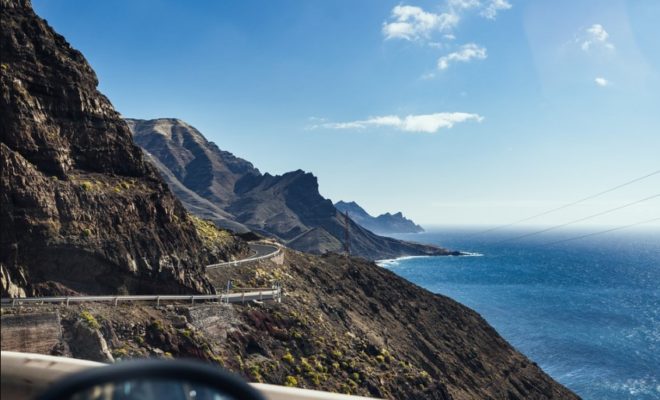 Travel
Summer Staycation: How to Prepare Your Car for a Family Road Trip
By
|
Over the last 18 months, none of us have been able to escape the implications of the COVID-19 pandemic. With everchanging restrictions on where we can and cannot travel to, more and more Brits are opting for a staycation over going overseas. If you have a young family, the possibility and hassle of having to isolate on your return home may not be worthwhile, meaning a staycation may be more suitable.
Whether you're only heading down the road or venturing further afield, your car needs to be in tip-top condition to ensure you all get from A to B safely. Before heading out on your family adventure, here is a guide on what to do in advance.
Check Your Levels
If there is one thing you must do before embarking on your summer staycation, it's to check your vehicle's fluid levels. Before a long trip, your engine oil, antifreeze, and brake fluid must be topped up. Should you forget to do so, problems can arise once you hit the road which will naturally be more difficult and costly to sort out. Rather than having to deal with a problem at a motorway service station, checking your fluid levels in advance will stop anything ruining your upcoming adventure.

Inspect Tyres
As well as checking your car's fluid levels, you need to inspect your tyres to ensure the pressure and tread depth are at the correct levels. If you don't maintain your tyres, this will put you and your loved ones at serious risk of a car accident. You must also have the necessary equipment with you to change your tyre should something occur while en route to your destination. If you drive on a flat tyre, this can result in internal structure damage, which can cause poor vehicle control and handling.

Prepare for Emergencies
Although it's not something that any parent wants to think about, car accidents can and do happen. Should the worst-case scenario happen, you need to be fully prepared to deal with the situation. Therefore, having a vehicle first aid kit at hand will mean you have plasters, bandages, and heat-retaining blankets which can be used in the immediate aftermath and could be the difference between life and death.

Take Out Breakdown Cover
If you're traveling long-distance for your family staycation, the last thing you want is for your car to play up and to find yourself breaking down miles away from home. Having adequate vehicle breakdown cover in place will put your mind at ease, knowing you won't have to fork out a fortune should anything happen. While breakdown cover isn't mandatory, it's advised to consider having to give you peace of mind.
Check Your Insurance Policy
Before hitting the open road, you need to check your car insurance policy to ensure it's in date. You may have even decided to purchase a new car to be used for your long-distance journey ahead. Whatever the reason, finding the cheapest car insurance is always at the top of a driver's list.
No one wants to pay a fortune, but using a trustworthy comparison site will enable you to find the cheapest car insurance on the market. You can also consider getting temporary car insurance as they are mostly cheaper and can accommodate you better. In addition to taking out car insurance, you should consider health and travel insurance policies too to protect your family fully.

Plan Your Route
Before you all jump into the car and head off on your travels, it helps to be organized beforehand and map out your route from start to finish. There are lots of gadgets that are built into new cars such as a GPS that will avoid the need for a map. Even if you're in an older vehicle, your smartphone device can act as a sat nav for the journey. Keeping the kids entertained on a long road trip can be challenging, which is why you need to plan out your route as you may pass by some exciting attractions and beauty spots that you can all enjoy as a family along the way.

Get Paperwork Organised
Finally, it's of critical importance that you have all the right paperwork in order before your staycation. In the event of a breakdown or accident, knowing you have your documents to hand over will reduce any stress and anxiety. Although it's not a legal requirement, it's wise to have your motor insurance certificate, driver's license, and valid MOT certificate with you. While getting your documentation in order can be a headache, you will be thankful in the long run.
Wherever you're heading in the country for your family staycation, your car needs to be in excellent working order to get you from door to door. Using the guide above will reduce the risk of a breakdown along the way, and ensure you get the most out of your time away.