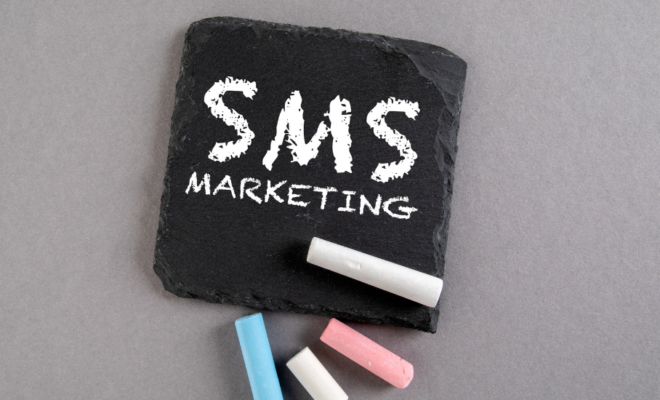 Business
Retail SMS Marketing – Benefits, Best Practices, & Examples
By
|
In the dynamic competitive retail environment, customers' attraction and engagement play a considerable role in brand success.
Wisely used SMS marketing in retail can be an extremely effective tool for promoting products and improving sales. Statistics say that an average SMS has a 98% open rate.
Moreover, a typical smartphone user reads a message within 1-3 minutes after receiving it. That makes bulk SMS an outstanding tool for retailers.
They allow you to both estimate and gain customer satisfaction, drive traffic to your site or app, and, what is most important, gain loyalty. To ensure the highest efficiency of your SMS marketing campaign, we advise using marketing platforms. BSG World offers a wide range of messaging tools for retailers.
What is retail SMS marketing?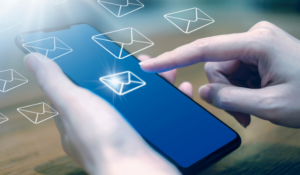 SMS marketing in retail is a powerful communication channel that allows you to contact your audience and efficiently promote your business products. Due to messaging, you can inform people of product updates, make exclusive offers, and warn them of expirations of discounts or sales. SMS metrics show that messaging is perfect for:
receiving feedback;
gaining traffic;
increasing customer retention and engagement.
A typical message has a fixed size of 160 characters. They take about a minute to be delivered to a phone and nearly 3 minutes to be read. Just think of the potential that messaging may provide to retailers.
Why use SMS marketing in retail?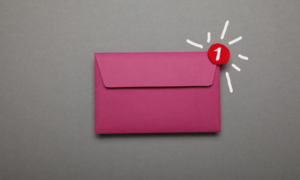 Texting is a convenient means of communication that is always right at hand. Adapting bulk SMS marketing to your business sphere and target audience characteristics is a perfect way to reach your customers and bring their attention to your offer. Aside from stimulating traffic and improving online sales, there are many other benefits of SMS marketing for retailers and clients.
1. High open rate
Text messaging appears to be several times more effective than emails.  On average, people read only 20% of all the received emails. Meanwhile, SMS metrics show cosmic results — a 98% open rate! Provided you are almost sure that a customer will read a message, your next task is to engage them with your product. In this case, messaging also beats email by CTR (click-through rate): nearly 19% versus 2.5%.
2. Maintain engagement
Use retail SMS marketing campaigns to increase engagement rates and lead to rising sales. As figures say, we unconsciously click, tap, swipe and shake our phones approximately 2.617 times daily! These are automated actions recorded in our brains. Use images, call-for-action buttons, and other content manipulations to engage the customers and promote your goods.
3. Get and stay in touch with the audience
SMS subscribers are easy to contact. Considering that most people hold their phones in hand or somewhere nearby, you can start chatting with them anytime. Send clients promo texts, reminders, and notifications to call their engagement, and lead to the target action. New and potential customers need to learn more about your products.
You can use Sceyt's in-app chat API to integrate the chat function in your application and not worry about the code or hiring an IT specialist for that. Use texting to get the audience familiar with your offer. On the other hand, you should remember about the existing customers and remind them of your brand from time to time. Retail SMS texting suits both these goals perfectly.
4. SMS campaign is easy to create
Message marketing does not require any special skills. SMS is typically brief and concise. If you lack time or budget for developing complex designs for visual ads or emails, creating SMS campaigns is the key. Moreover, it is much easier to plan, schedule, conduct testing, and analysis. Of course, it demands effort and time to be composed. But one of the advantages of using SMS in retail is that you can change and adjust it anytime.
5. Send personal messages
Make your marketing perfect by sending personal messages to your customers. Use the data collected from the previous campaigns to find out what aspects have to be improved. Such flexibility allows taking into account some specific preferences of certain customers categories. Due to this, you can send unique bulk SMS targeted to particular audience segments. All this helps to gain customer loyalty, improve engagement with them and generate more sales.
Which retail brands have adopted text message marketing?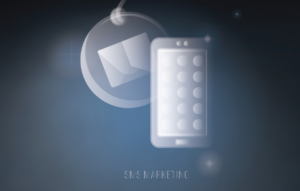 Statistics say that about 75% of consumers would like to receive offers, notifications, and other info via SMS. More than that, 64% of consumers are sure that companies should text them more often.
Retail SMS marketing is successfully applied by hundreds of businesses daily. Here are some striking examples:
Reebok – To engage with the audience, Reebok sends promo codes for discounts and different opt-in messages. As a result, customers subscribe to a loyalty program.
To engage with the audience, Reebok sends promo codes for discounts and different opt-in messages to lead customers to subscriptions to the company's marketing programs.
Express – The company has successfully adapted SMS marketing to inform the audience about exclusives and provide assistance. They use such messaging techniques:
members receive up to 12 messages about the latest offers and updates monthly.
users can contact the Express support service by sending "HELP" to a shortcode.
Retailers may use different shortcodes to customize their messages according to their audience characteristics like location, business sphere, etc.
Tommy Hilfiger – This clothing brand developed a bulk text messaging program to inform customers of new products and promotions.
Ther customers can send a keyword to a shortcode to get more details about the program. If they agree to participate, they send "Yes" in a message response. Tommy Hilfiger sends as many as ten SMS to its clients per month.
6 ways retailers can use SMS marketing to generate more sales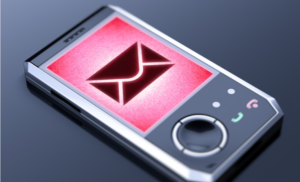 Usually, by creating SMS campaigns, we seek to attract as many people as possible and hold their attention to our brand. All this leads to growing sales. Let's consider some practices that help to improve this metric:
Steps to gain customer loyalty via SMS
Inform customers about the program. Send your audience invitation messages to the loyalty program.
Promote it. Shortly describe the program outlining its benefits for the customers. Use a shortcode to ease opting-in right in the message response.
Ask for customers' mobile numbers. The more members you have, the more effective is the product promotion. Capture phone numbers of the new clients and send them loyalty program invitations.
Show its benefits. Use retail SMS texting describing the value of your loyalty program to your customers.
Keep in touch. Do not forget to text your members from time to time to remind them about your brand and its offers. But do not overtry — spamming people is not good in marketing.
By the way, SMS 2FA authentication provides an additional protection layer to a user's account. You can connect two-factor authentication to the website and automatically send one-time confirmation passwords when your client tries to log in.
Improve SMS metrics. Analyze the stats and improve your campaign performance by changing texts for each category of customers individually.
Update customer journey map
Retail SMS marketing means catching and keeping customers' attention. Use texting to communicate with your audience and inform them of the status of their order. That also shows your responsiveness and care.
Promote your relevant events
Telling people about your current discounts, offers, and other beneficial purchasing options is perfect for increasing sales. By the way, sending notifications about the end of certain offers is a great stimulation technique.
Ask for feedback
Be responsive and always remember about customer service. Ask your SMS subscribers to leave feedback and share their impressions on dealing with you.  That may help you estimate customer satisfaction and improve your products or services.
BSG World — the best bulk SMS service provider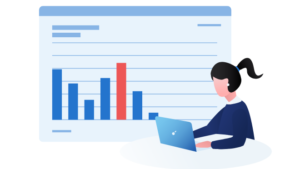 While implementing a retail SMS marketing campaign, it is better to use a reliable bulk SMS provider. BSG World offers:
1800+ mobile operators;
message delivery to 193 countries and territories;
affordable prices due to 50+ 0-HOP routes
500+ partners worldwide;
personal support service 24/7.
With the BSG software, you do not need to pay additional fees. Pay only for the messages you send and improve your marketing performance. Besides, on BSG, you will get an easy-to-use account, API automation, spendings tracking, and many other favourable features. Generate maximum profit via your bulk text messaging due to the extensive BSG functions.
Last but not least
The promotion of products via SMS is one of the most effective tools for retailers. That is considerably better than email marketing or calling. Many popular brands like Reebok, Tommy Hilfiger, and Express have successfully adapted messaging to their marketing. Texting allows improving customer engagement, loyalty and leads to the sales increase. SMS marketing is effective when you combine it with other communication channels and marketing automation tools. Apart from a well-prepared strategy, using powerful marketing software is essential, too. That helps to generate the maximum efficiency from the campaign and improve sales.