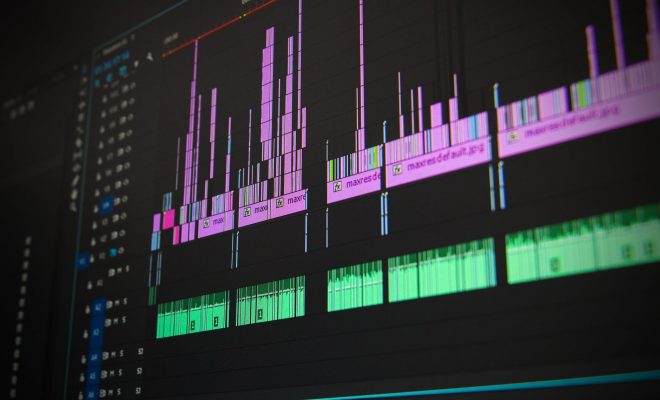 Business Strategies
Leverage Real-time Manufacturing Analytics to Win Production Efficiency
By
|
Introduction
Manufacturing in today's era is one of the most diversified industries on the planet. From workforce, materials, capital, equipment, machinery, and logistics to software solutions, everything put into a collective progression to meet the ever-changing and never-ending customer demands. It's not easy.
Manufacturers these days deal with ultra-thin margins, which force them to work ever harder to extract maximum profits from the limited prospects. However, except for big and multi-billionaire units, hardly enough manufacturing units put a perfect use of one thing that can turn hard work into smart work and thin margins into big profits – Data. Today, if you are not utilizing the data to produce meaningful insights, there is a chance that your rivals would run you over.
Data – An underutilized asset by manufacturing businesses
Manufacturing units create data at every instance of the process that can play a crucial part in decision-making processes responsible for succeeding in the end. However, data often remains in silos, being treated with a utility far limited than the actual capabilities just for one reason – data is useful only when you can extract and put some real-time manufacturing analytics to develop useful insights.
We need to process data through manufacturing analytics and put the same into easy to understand metrics that make sense to the people who don't understand data but know their jobs. Industries use ERPs, which are good but not big enough to granulate massive data and identify bottlenecks across multiple production lines, units, departments, hubs, and networks. This is where manufacturing analytics comes handy and helps businesses gain valuable insights with data-driven comprehensions.
Whether you run a manufacturing hub in aerospace, defense, automobile, machinery industry, or just a single workshop, manufacturing analytics of data generated by your plant(s) can help you mix and link your processes to lay some decisive results in a matter of seconds. Be it Governance, Risk, or Compliance, analytics makes decision-making faster, which otherwise takes ages.
Enabling enterprise-wide gains with data-driven access
Utilizing the power of machine learning models, real-time manufacturing analytics, and visualization of the same into logical explanations, businesses can uncover innovative ways to enhance their processes –right from managing the human resource, sourcing of raw materials, optimizing logistic, unifying assembly monitoring, and complying with manufacturing standards to the sale of finished products.
Businesses can deploy advanced analytics to not only optimize the current processes but also solve previously unsolved problems.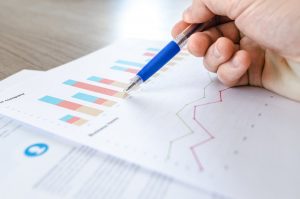 With powerful analytics, data visualizations can reveal the previously unknown facts. For example, hidden reasons for production bottlenecks, over-production, under-production, and faulty standards, etc. So how can manufacturing businesses implement data analytics?
Most businesses know that advanced analytics is a big asset and many of them even implement it in their manufacturing processes. However, manufacturers often don't realize how vast the amount of data they produce in their regular operations is. Hence, they either don't utilize data at all or employ it to optimize only some limited maneuvers.
Businesses can apply both stored data and real-time manufacturing analytics in three major ways to maximize the utility of their physical assets and even optimize their financial graph in performance-boosting and supply chain networks. However, before that, whether it's a shop floor or entire supply chain network, manufacturers must implement analytics to identify the patterns and adjuncts within the data. Having done that, they can make informed and safer decisions to augment the overall process using the following three kinds of deployments:
Predictive maintenance: Manufactures can tap on the data to identify patterns that can predict potential breakdowns. The data-driven predictions minimize the chances for sudden failures, and subsequently unintended downtime and wastage of resources. By digitally studying the real-time factors responsible for potential wear and tear of the equipment and machinery, engineers, technicians, and even the top management authorities can gain real-time transparency on the actual lifetime of the manufacturing equipment, machines, and spare parts they are using. They can apply this data to conduct predictive maintenance operations before a potential breakdown.

Automatic quality testing: Not just maintenance but manufacturers can also automate the iterative task responsible for quality testing. There are IoT-enabled machines that can collect and analyze data to deploy automated quality tests. Bypassing risks for human errors due to manual checks, manufacturers can use advanced tests machinery like X-ray scanners, ultrasound sensors, infrared sensors photography, etc. to collect data and produce real-time quality check results.

Product optimization: Consequently having a tap on the factors that drive the quality of production helps manufacturers evade wastage of time and resources to improve overall equipment effectiveness (OEE). They can program standard quality parameters and use real-time manufacturing analytics to track and fix the variables responsible for degrading the production quality or overall efficiency. Even a minor improvement in the overall operational efficiency has the potential to enhance the inclusive profits by significant levels. This also helps the manufacturers balance their overall yield, throughput, and cost of raw in a direction to optimize profitability at each step of the manufacturing and distribution process.

Supply chain optimization: With maintenance, Quality, and efficiency optimized to the fullest, it's easier to forestall the right time and quantity to produce. Subsequently, manufacturers can plan shipping graphs more accurately, enabling error-free and on-time delivery. This, in turn, resolves the storage issues as well. In this way, manufacturers can optimize the quality, duration, and dependencies for their individual processes and formulate plans to manage logistics and transportation more profitably.
Simplifying Data Collection, Analytics, and Complex Production Networks
Data alone cannot do all this. Manufacturers must know how to analyze the available data and convert it into useful insights with creative ideas and statistics. Alternatively, they can also implement automation of the same through real-time manufacturing analytics solutions available in the market.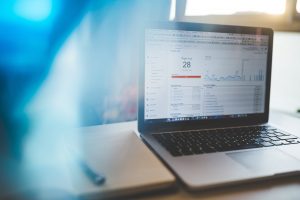 For example, somehow, it may be possible to tap on the data from a single source and analyze it, but it is not that easy when you have a stream of data from multiple processes, machines, units, or plants spread across numerous locations. Generally, manufacturing companies operate from several locations that they manage as separate entities within the same organization. It's important to connect all the entities in one to unleash the complete potential of data. It is important to conquer organizational and geographical barriers, and develop a unified IT infrastructure to share the data among multiple units irrespective of the geographical locations.
That's why it's not only important to collect and store data but also put them into meaningful applications. There are solution providers in the market who can help you in implementing a centralized system and the overall infrastructure. They offer everything from software solutions, big-data analytics, the hardware required to convert your traditional setup into a data-emitting hub. You should consult with them to analyze your current setup and comprehend the level of implementation required to automate real-time manufacturing analytics in your hub.