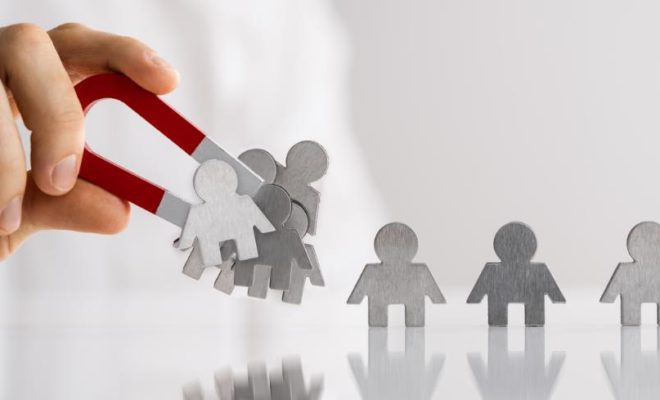 Business
4 Unique Ways To Attract And Delight Your Ideal Customer
By
|
Attracting and delighting ideal customers is crucial for the success of any business. This article will discuss unique ways to achieve this goal. By implementing these strategies, companies can differentiate themselves from competitors and create long-lasting customer relationships.
We will cover a range of innovative ideas that go beyond traditional marketing tactics. These strategies are designed to connect with customers deeper, building trust and loyalty.
We will discuss unique ways to leverage user-generated content, create interactive experiences, and use visual storytelling to convey brand values. We will also explore the benefits of partnering with industry experts, co-creating content with customers, and personalising the customer experience.
By using these creative and unique strategies, businesses can attract and delight their ideal customers and generate buzz and excitement around their brand. So, whether you're a startup or an established business, these innovative ideas will help you stand out and build a loyal customer base.
4 Unique Ways To Attract And Delight Your Ideal Customer
1. Create Valuable Content
Every business owner ought to know how important it is to create content that resonates with their target audience. Whether through blogs or social media, your content can significantly impact your success. However, with so much competition online, it can be challenging to capture the attention of your ideal customer.
One effective way to do this is by offering valuable insights or tools your target audience can use to improve their businesses. Consider creating engaging formats like videos, podcasts, or interactive quizzes to make your content more exciting and memorable. Not only will this help you attract and retain your ideal customers, but it can also position you as an authority in your industry.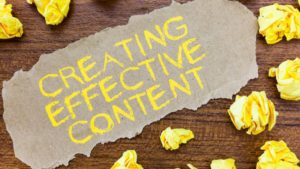 Another way to add credibility to your content is by collaborating with industry experts. These people have established followings and can help you reach a wider audience. Consider hosting a podcast where you interview industry leaders or collaborate on a blog post with an influencer who shares your values and mission. This can help you create more authoritative content and establish yourself as a trusted resource in your industry.
Remember that the key to creating content that attracts and delights your ideal customer is to focus on their needs and desires. Use customer feedback and research to understand what your audience cares about and what challenges they face. Then, create content that addresses these concerns and offers solutions or insights. By creating content that resonates with your customers, you can build a loyal following and grow your business.
2. Personalise The Customer Experience
As a business, it's crucial that you understand your customers' preferences and needs. Data and analytics can provide valuable insights into their behaviour, interests, and purchasing habits. By analysing this data, you can tailor your communications, products, and services to their specific interests. This is where an international SEO company can be beneficial, as they use expert SEO strategies to you analyse and interpret data to improve your business.
One effective way to offer personalised experiences is by using segmentation. By grouping customers with similar characteristics, you can create targeted campaigns and offers more likely to resonate with them. For example, you can segment customers by age, gender, location, or purchasing history.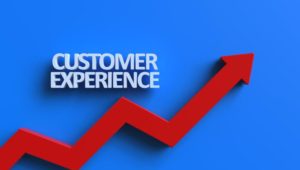 Another way to offer personalisation is by providing product recommendations based on customers' past purchases or browsing history. This can be done through email campaigns, on-site recommendations, or even chatbots. By suggesting products that are relevant to their interests, you can increase the chances of a sale.
In addition to personalisation, customers also appreciate receiving exclusive promotions and discounts. By offering discounts that are personalised based on their purchasing history or preferences, you can incentivise them to order and increase loyalty.
It's also essential to make the customer experience as seamless as possible. This means offering multiple channels for communication and support, such as phone, email, chat, or social media. By being available where your customers are, you can ensure they have a positive experience with your brand.
To keep customers engaged and interested in your brand, it's important to offer engaging content formats. Videos, podcasts, and interactive quizzes are just a few formats that can capture their attention and provide value.
3. Build A Community
Creating a space for customers to interact with your brand is essential to building a community and increasing customer loyalty.
Firstly, you can encourage user-generated content and conversations by setting up social media groups or forums on your website. This will allow your customers to connect and share their experiences with your brand.
To foster engagement, you can run contests or challenges encouraging customers to share their content or uniquely engage with your brand.
Hosting events or webinars is another excellent way to bring your customers together and provide them with valuable information. These events can be virtual or in-person and can cover topics related to your industry or products.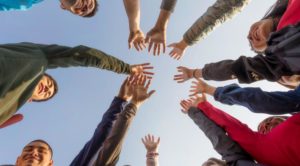 During these events, you can also offer exclusive discounts or promotions to attendees, which will further incentivise participation and create a sense of exclusivity.
When planning these events, it's important to consider the interests and preferences of your target audience. You can gather feedback through surveys or social media polls to ensure that the topics and format of the events are tailored to their needs.
It's essential to follow up with your customers after the events and continue the conversation. You can send surveys to gather feedback and ideas for future events or continue the conversation on social media by sharing highlights or follow-up content.
Overall, creating a space where customers can interact with each other and with your brand is essential to building a community and increasing customer loyalty. By encouraging user-generated content, hosting events, and fostering engagement, you can create a more meaningful connection with your customers and differentiate your brand from the competition.
4. Surprise And Delight
Going above and beyond is essential for attracting and delighting your ideal customer.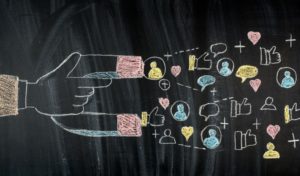 Here's how you can do it:
Unexpected Gestures: Surprise and delight your customers by doing something unexpected. For example, sending a handwritten note, a personalised video, or a small gift can make a big impression.
Humour And Creativity: Inject humour and creativity into your customer interactions. Use clever wordplay, memes, or pop culture references to make your brand more relatable and engaging.
Storytelling: Use storytelling to create emotional connections with your customers. Share your brand's origin story, highlight customer success stories, or create compelling narratives around your products or services.
Anticipate And Solve Problems: Proactively identify and solve your customers' problems before they even ask. For example, offering a comprehensive FAQ section or providing a chatbot for customer service can save your customers time and frustration.
Personalisation: Offer personalised experiences that cater to your customers' specific needs and interests. Use data and analytics to understand their preferences and behaviour and tailor your communications, products, and services accordingly.
Customer feedback: Listen to your customer's feedback and use it to improve your products, services, and customer experience. Make it easy for customers to provide feedback, and be transparent and responsive when addressing their concerns.
Going above and beyond can create memorable experiences for your customers that make them feel valued and appreciated. These experiences can lead to long-term loyalty and advocacy for your brand.