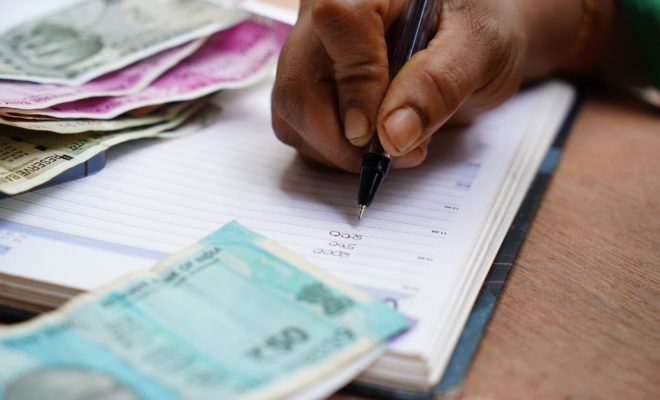 Business
The Ultimate Guide to Paying Off Your Business Debts: Top 12 Expert Tips
By
|
Are you burdened by business debts? Are you feeling overwhelmed and stressed out?
If so, you're not alone. A lot of small business owners find themselves in debt, and it can be a difficult mess to untangle.
In this post, experts at Carrington Dean share their top tips for beating business debt. Carrington Dean have thousands beat back creditors through Trust Deeds and other expert debt solutions.
If you're struggling, you can visit their site for free advice on business debt, loans and the affects of Trust Deeds on employment.
Follow these tips, and you'll be on your way to a debt-free future!
1. Understand your business debt situation
The first step to tackling your business debt is understanding exactly how much you owe and to whom. This may seem like a daunting task, but it's important to have a clear picture of your financial situation before you can create a plan to pay off your debts.
2. Create a budget
Once you know how much debt your business has, you can start to create a budget to pay it off. To do this, you'll need to track your business expenses and income so you can see where your money is going each month.
3. Find ways to boost your income
If your business is struggling to make ends meet, it may be time to find ways to boost your income. This could involve increasing your prices, finding new customers, or selling more products and services.
4. Cut your business expenses
If you want to free up more cash to put towards paying off your business debt, you may need to cut some of your business expenses. Take a close look at your budget and see where you can make savings.
5. Prioritize your debts
Once you have a handle on your business finances, you can start to prioritize your debts. This means making a list of all your creditors, from the most important to the least, and working out which ones need to be paid off first.
6. Negotiate with your creditors
If you're struggling to make your monthly payments, it's worth trying to negotiate with your creditors. This could involve asking for a lower interest rate or extending the repayment period.
7. Make more than the minimum payment
If you can afford to, make more than the minimum payment on your business debts each month. This will help you to pay off your debt more quickly and save on interest charges.
8. Use a debt consolidation loan
If you have multiple business debts, you may be able to consolidate them into one loan with a lower interest rate. This could make your monthly repayments more affordable and help you to pay off your debt faster.
9. Use a business credit card
If you have business debts on multiple credit cards, you may be able to transfer them to one business credit card with a lower interest rate. This could help you save money on interest charges and make it easier to keep track of your repayments.
10. Consider business debt counselling
If you're struggling to cope with your business debts, you may want to consider business debt counselling. This involves speaking to a professional about your financial situation and finding ways to get your debt under control.
11. Create a debt repayment plan
Once you've taken all the above steps, it's time to create a debt repayment plan. This should involve setting up a budget and making regular payments to your creditors.
12. Seek professional help
If you're struggling to deal with your business debts, it's important to seek professional help. This could involve speaking to a business debt counsellor or hiring a financial advisor.
In conclusion, business debt can be a scary thing, but it doesn't have to be. By following our top 12 expert tips, you can take back control of your finances and get your business debt under control.