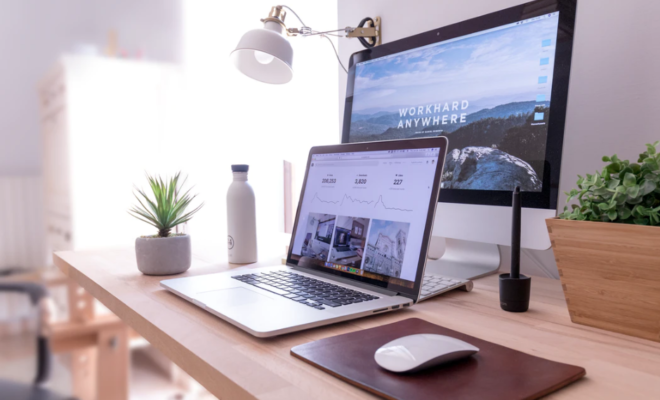 Technology
Web Design Best Practices for 2021
By
|
Nowadays, it takes very little time to create a website with very little to no coding knowledge. This makes it easy for people to create websites just for the sake of having them running without a keen interest in their design. These days it is not easy to come across a business without a website. There are probably many competitors in the industry in which you operate. You can't afford to be average. This is why web design is a crucial part of any business's marketing strategy.
Why does web design matter? It only takes a few seconds for a user to be enthused or repulsed by your website. 88% of consumers are unlikely to visit a website again after a bad experience. A large chunk of this negative opinion is formed from the design of the website. Enhance the credibility of your company website with our list of the best web design practices for 2021.
1. Choose A Good Color Scheme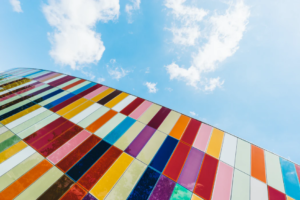 Your website visitors make an opinion about your site the moment they enter the page. The color of your page's visual elements forms part of this first impression. Choose your website colors carefully because the color scheme of your choice will be a representation of your brand. Customers will subconsciously start associating your brand with that set of colors. Additionally, 85% of shoppers base their product purchasing decisions based on color. Choose your colors according to your branding. Take a look at your logo and choose colors that are similar to it, or that complement it. As a rule of thumb, choose 2 to 4 colors— including the base, accent, and neutral color.
2.  Dark Mode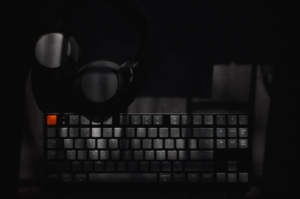 Are you surprised? Believe it or not, dark backgrounds with lighter texts and images are increasingly becoming popular among internet users. 81.9% of Android Authority readers use dark mode across multiple platforms from their phones to websites and applications. Dark mode offers a futuristic fee that users love. They also particularly enjoy how easy it is on the eyes and how different colors are accented throughout the design.
Dark mode makes website content easier to read, improves the battery life of mobile devices, and reduces eye strain. Internet users will be intrigued by your website within a few seconds of their visit, prompting them to stay longer, and potentially become a conversion. This is why it's definitely something to consider when planning out the design of a new website. The best practice is to still have two different options; a light mode and a dark mode.
3. Minimize On Texts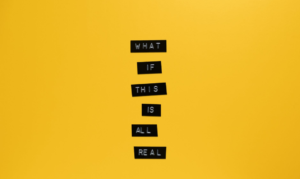 We're not referring to blog posts here— these often need to go into the details of the subject, and that's okay. We're talking about your web pages. Don't fill them with large blocks of texts. Your landing pages, homepage, etc., should be concise and to the point.
It is no secret that users want to know all about your business, products, and services. That's why a very important part of web design to deciding how to deal with text. Users don't want to read large blocks of text but for SEO, Google typically loves long-form content. That's why we typically want to meet somewhere near the middle.
Work with your SEO to determine how much text is needed for an individual page. Then, you can begin working this into your design. Keep it clean and simple. What is the message you are trying to convey on the page? Do we have enough content to provide to the user to send this message? How can we improve our message delivery?
These are all aspects of website design for business that you can't put on the back burner. If you build out the site and you are unable to properly convey your message, then you missed the mark. On the flip side, if you provide too much content for the user to process, they may get fed up with your website and leave it.
4. Incorporate Chatbots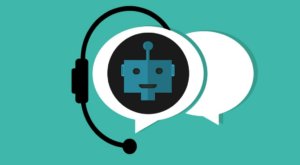 In 2021, consumers want communication between them and their favorite brands to be seamless. The use of chatbots is one of the best web design practices that can help you achieve this. Users no longer want to make phone calls or fill long forms. Chatbots provide customers with instant answers and information concerning products and services and allow them to have control over their communication with your brand.
There are 3 types of chatbots:
Simple chatbots– The bot poses questions based on predetermined options. Users choose the specific options until they get their desirable answer.
Smart chatbots– These are AI-enabled chatbots that simulate near-human interactions with customers. They understand basic language and communication.
Hybrid chatbots– They are a combination of simple and smart chatbots.
Depending on your client's or business's needs, implementing chatbots in your design can be very beneficial, especially if lots of support is needed. This is one way to automate your website in a very helpful way to your users.
5. Mobile-Friendliness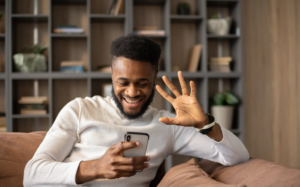 Understanding how your target audience interacts with your website is important in making it functional, enjoyable, and easy to navigate. In the US alone, 63% of all Google searches are made using mobile devices. A mobile-first design should therefore be a top priority when it comes to web design.
When designing your website for a mobile, consider that mobile devices have smaller screens compared to desktops and laptops. Therefore, use fonts that users can easily read without straining when using mobile devices. The rule of thumb is to use a text size of at least 16 pt or higher. Make for a simple, and easy-to-engage-with website.
Many designers nowadays design their websites for mobile before desktop, then expand the design to fit on desktops and tablets. Try this method the next time you begin designing a website or if you're in the planning stages of creating a website for your business.
6. Search Engine Optimization (SEO)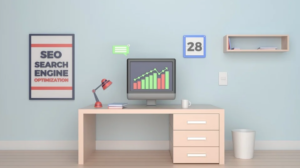 It is highly unlikely that you would talk about web design without mentioning SEO. Integrate SEO best practices for 2021 into your website to increase your chances of being ranked highly on search engine results pages (SERPs) to drive up more traffic to your website. A good SEO strategy entails using targeted keywords throughout your website. If you provide relevant content to your target audience, you will land more organic traffic. Responsive design is also an important SEO standard that is rewarded with a higher ranking on search engines. Additionally, take page speed into account as well when thinking of the features you want to implement on your website.
Final Words
Building a great website entails more than just creating one and stuffing it with content, even if that content is great.
Here are important things to remember if you want the design of your website to increase your conversion rates:
Make user-friendly design choices. This helps improve user experience and improve brand value. Dark mode and white space, for instance, make it interesting to engage with your site and make your content easy to scan while chatbots improve communication.
Have SEO at the center of your website design. Optimize the site to be mobile-friendly, and your design should make it easy for your SEO to make changes and add or remove content from the site. A 2020 study revealed that 80% of the first page results on Google are optimized for mobile devices.
A rewarding web design journey requires continuous optimizations that incorporate the newest trends to produce desirable results for both customers and businesses.