Technology
What is AI, Automation and Cloud?
By
|
Recent advancements in robotics, artificial intelligence, and machine learning have us on the verge of a new era of automation. AI-powered robots and computers can perform a variety of routine physical work better and more cheaply than humans.
Automation of tasks can help firms enhance their performance by identifying and eliminating errors, increasing quality and speed, and, in some situations, delivering results that exceed human capabilities. This would provide a much-needed boost to economic growth and prosperity during a period of low productivity growth.
The current generation has seen an excellent wave of start-ups. From tech-based industries to e-commerce to food and even healthcare facilities. Startups have less amount of funds to invest in the very initial days that will also lay the foundation of their business. To reach out to target customers, they need to understand the usage of AI and machine learning.
What are AI, Automation, and Cloud?
Before beginning with their benefits, let's understand these terms.
Artificial Intelligence (AI): The term can refer to any machine that demonstrates human-like characteristics such as learning and problem-solving.
Automation: The use of machines and technology to automate tasks that would otherwise require human intervention.
Cloud: Cloud computing is the on-demand delivery of IT resources via the Internet on a pay-as-you-go basis. Instead of purchasing, owning, and maintaining physical data centers and servers, you can use a cloud provider to obtain technology services. Many startups are migrating to the cloud to save costs and improve accessibility. Cloud has proven to be useful for VAS warehouse software development and startups are opting for custom VAS solutions for reliable data storage and improved security as suggested by Yalantis.
Let's begin with how these three elements will prove to be the growth of startups in the future.
Better Security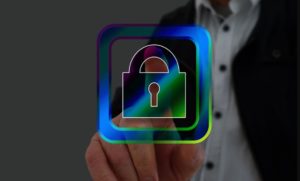 Startups frequently rely on outdated threat detection models, making them increasingly susceptible. It is difficult to protect your network against intruders. Hackers are primarily interested in small enterprises and startups. They are well aware that startups are less secure. Cloud computing and AI can help startups defend their networks from intruders.
Cloud computing and artificial intelligence (AI) security solutions ensure that third parties cannot comprehend data in transit. The majority of cloud computing and AI platforms offer real-time monitoring to them about daily users. In addition, they give users an immediate threat response at a very low cost. As a result, the majority of startups can afford these services.
Moreover, AI allows for the automation of cybersecurity processes, which is required for cloud computing. AI and cybersecurity go hand in hand, as evidenced by their widespread usage in recent years.
In response to escalating cybersecurity concerns, nearly one-third of CISOs implemented AI. This approach will continue as more people learn about the true benefits of an AI-powered cloud security platform.
Content Development and Marketing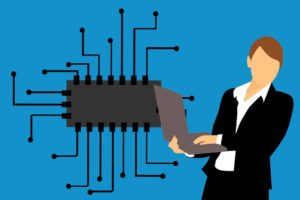 Startups and small businesses utilize AI for marketing to help them make better use of data and to optimize their sales funnel. AI technology can aid with intelligent resource allocation, cost-cutting techniques, identifying new promotional opportunities, and more. AI solutions can aid in the invention of novel content ideas as well as the optimization of existing content for diverse audiences.
Today, AI techniques are widely used to maximize returns across digital platforms, including content production, PPC ad copy creation, curation and distribution, image editing, and video creation. As Flow20 Google ads agency recommends, large-scale, complex PPC campaigns require custom PPC scripts which require the assistance of AI-powered PPC tools.
The cloud makes it easy to manage leads, test new channels, and assess whether aspects of a marketing strategy worked successfully (or poorly). It is also simpler to maintain track of prospects and customers. Marketers may spend more time building innovative campaigns to connect with customers if they focus on target audiences and better understand their concerns.
Social media engagement, in addition to content, is a key driver of marketing success. Popular cloud-hosted services like Facebook, YouTube, Twitter, and Instagram can also help spark the rise of inbound marketing. The best aspect is that these platforms are used on a daily basis by the audience, making them excellent tools for growing a business's reach.
Scalability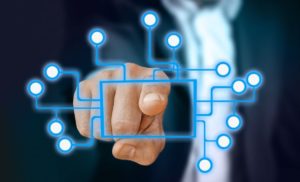 In cloud computing, scalability refers to the capacity to swiftly and easily raise or decrease the size or power of an IT solution. Because the cloud is scalable, you can sign up for and use most cloud products in a matter of minutes, if not seconds. It's why you can rapidly add resources like storage to an existing account.
Cloud technologies are self-managed as well. As a result, you will not need to enlarge your in-house IT staff to manage your cloud services. Cloud computing and artificial intelligence will allow you to effortlessly scale up and down. If there is less demand, you can downsize your resources.
AI and automation are the paths to cutting-edge solutions that enable insights into customer behavior and market trends. In today's world, entrepreneurs don't have to rely exclusively on reports provided by BI software when they may obtain insights with high practical value to assist them in making data-driven decisions. This will help you to segment your customers according to the categories you want to. It can age, the range of their purchase of your products, and many more.
Better Customer Service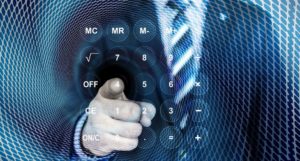 More businesses are looking at smarter solutions to improve customer support and service. Chatbots, for example, is generally the primary choice for bridging the gap in AI solutions for small enterprises. The more information you feed to the chatbot, the better the chatbot will be trained. According to a recent Microsoft report, 54% of all consumers worldwide have greater expectations of customer service than they had a year ago.
Start-ups and small businesses are increasingly depending on AI-powered chatbots to provide prompt and effective customer care. Chatbots will save around $8 billion by 2022. The time frame is usually short, efficiency is great, and expenses are kept to a minimum. They also assist with lead generation, customizing offers, promoting products, and other tasks, making it the ideal instrument for assuring customer satisfaction and, as a result, brand loyalty.
One of the most significant advantages of cloud-based software is its remote access. This adaptability is essential for providing excellent customer service. It enables you to identify the best-trained employees, place them in strategic locations to reach your consumers, and have them available for support around the clock. The adoption of cloud-based call centers enables users to effortlessly access systems via an internet connection and provide high-level customer experiences at any time and from any location.
HR Process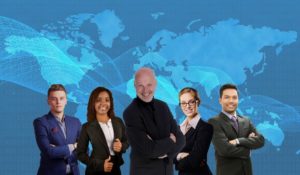 One of the most visible applications of AI has been in the recruitment and hiring process, including the use of Natural Language Processing with regard to automatic screening of resumes and finding the right candidate, verifying and validating credentials, progress, and status of the application, and so on.
Another example of AI software for small businesses that have greatly benefited HR professionals is the automation of the hiring and onboarding processes for new employees. Apart from assisting with hiring and onboarding, it can also assist in obtaining feedback from new employees and assisting them with queries regarding corporate policies and benefits.
Even cloud-based HR solutions, which automate many data-intensive HR systems like timesheet submission, performance reviews, and vacation requests, can help shift the needle. Cloud computing enables human resource managers to focus on the big picture while not having to worry about the tiny, day-to-day duties.
Final Thoughts
While some startups and small businesses have been early adopters of artificial intelligence, automation, and cloud, many others have yet to make their initial step. The advantages are extensive and long-lasting, making this investment entirely worth it. As a result, organizations today should seize this enormous opportunity by incorporating cloud computing and AI automation into their digital marketing campaigns.