Law
How to Create a Will Online?
By
|
A will is a document that allows you to take control of your assets and minor children when you pass away. It contains instructions of who will look after your minor children, who will inherit your assets, and the person responsible for making your wishes come true.
Creating a will is the most effective way to ensure that your dependents are well-protected and cared for. It also provides you peace of mind knowing that the fate of your small children and prized possessions does not fall in the wrong hands.
However, most people don't have wills. Perceived barriers include cost, time, and limited access. Fortunately, you can enjoy making a will online from the comfort of your own home.
This is a beginner's guide for how to create a will online.
What is an online will?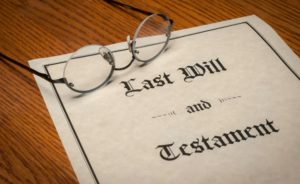 An online will is a last will and testament that is created on the internet. It can either be generated for you by a program that uses the information you provide to build your will or you can fill out a last will and testament form.
Online wills are created without the need of lawyer and serve the same function as the will prepared by a solicitor.
Are online wills legal and valid?
Online wills take the hassle and a significant cost out of writing a will, but is it legal in the UK and valid? Yes, online wills are completely legal and valid as long as they adhere to the following considerations;
First, an online will must meet the legal requirements of the state where it will be executed. Different states have different rules regarding wills.
For instance, some states require the will to be signed by several witnesses while others acknowledge wills signed by only the testator. In some states, the witnesses' signature can appear anywhere but in other states the signature must be at the end of the document.
It is important to understand your state's requirements before making an online will.
Second, an online will must include the following:
A declaration of intent
The document is your last will and testament of how you intend to dispose of your assets when you pass away.
A declaration of 'sound mind'
You must understand the concept of creating a will such as property distribution and beneficiaries and be at least 18 years old.
Free from duress, fraud, or undue influence
You must create the will willingly and not be pressured or tricked into distributing your assets a certain way.
Your signature
Once you've completed writing your will, you must sign and date it.
Lastly, an online will must be prepared using a reputable company or website. Online companies that provide will creation services collaborate with professional experts and licensed lawyers to ensure that the wills created are legally binding and adhere to the state's laws.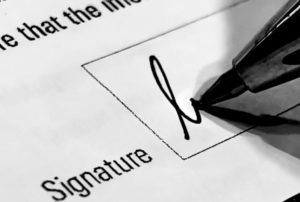 There are several companies that provide the service, but they are not all equal. On that note, it is important to do your research by comparing company reviews and reading through the fine print to get a company that you can trust and you're most comfortable with.
Online wills when prepared correctly can just be as legal and valid as those done by a licensed lawyer.
How do online wills work?
There are two types of online wills. You can fill out a last will and testament form with your personal details. Usually, it is a 'one-size-fits-all' template that you can fill without much guidance. However, it may not fit all your needs.
The second kind is creating a will through an app or program that guides you through the will-making process. This entails answering questions about your assets and beneficiaries.
The program then uses your responses to generate your will. Most online will services provide 24/7 customer service to help you with any concerns that you may have during the process.
How to create a will online?
Here's a simple guide to making an online will;
List all your assets
Make a list of all your assets. Wills comprise personal belongings, family heirlooms, real estate properties, life insurance properties, artwork, and jewelry, so don't just include your financial assets.
It's important to remember that these assets will first be used to settle your debts if you have any.
Name your beneficiaries
Take the time to list all your beneficiaries. Beneficiaries are individuals who will inherit your assets when you pass away.
You can name anyone or any organization as your beneficiary. It can be your child, spouse, relative, friend, or a charitable organization.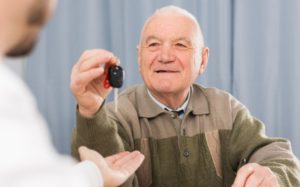 It is worth mentioning that you have to be very specific when naming your beneficiaries. Provide their full names and a detailed description of the asset they are inheriting.
Determine wishes for guardianship
If you have minor children or pets that depend on you, you can name a guardian to look after them when the inevitable happens. Choose a person you can trust to continue looking after your dependents when you're gone.
Appoint an executor
This is the person in charge of settling your affairs and carrying out your will's instructions. Naming your will's executor is a very important decision. It must be someone you trust to oversee the division of your assets.
Sign the will
Signing your will makes it legally binding and official. You must sign the document in front of two witnesses who are not beneficiaries to your assets.
Once you've signed it, store the will in a secure place where others can find it.
Conclusion
Writing a will allows you to continue looking after your loved ones even after you're gone. However, you have to keep updating it from time to time because wills are living documents.