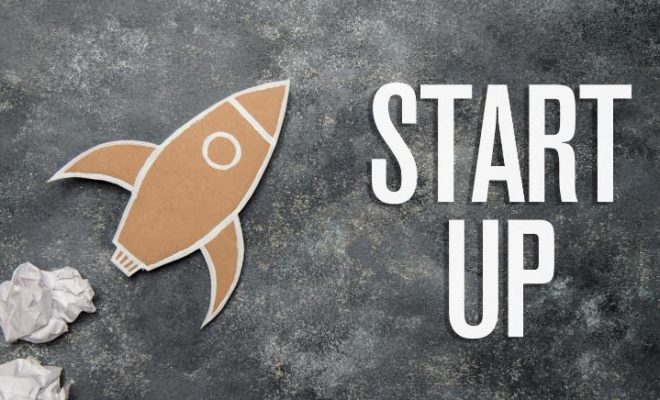 Business
How to Create a Profitable Start-up in 2022 – A Quick Guide for Entrepreneurs
By
|
Every budding businessman or businesswoman has heard countless humble beginnings stories. From the now multi-million tech company, Apple starting in a college dropout's garage, to Harland Sanders starting what would become known as Kentucky Fried Chicken (KFC) from a road stop. But no matter how modest the beginnings, the fundamentals of creating a successful start-up remain the same.
If you're ready to join the estimated 4.25 million self-employed people in the UK, you should be prepared for a challenging (yet rewarding) time ahead; as you establish your target demographic, learn who your competitors are, discover your funding options, learn a collection of new skills, and a whole lot more.
Finding your feet can be nerve-wracking at first. Still, for those serious about becoming their own boss, we've put together this quick guide to arm entrepreneurs with several considerations and business start-up tips before taking the plunge. Covering writing your business plan to market your business using web design in Surrey or surrounding areas – continue reading to learn more.
How to Create a Profitable Start-up in 2022?
Write Your Business Plan 
Writing a business plan might be daunting if you've never written one before, but in the simplest terms, it's just about getting all the ideas in your head onto paper. It should start with a summary of your business, what services/products you intend to provide, your short-term and long-term goals and how you intend to achieve them.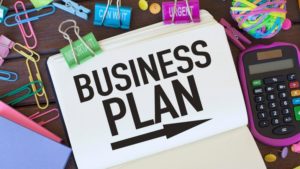 Getting this information into a paper format is essential, as it will serve as your roadmap towards success so that you can constantly refer to it and ensure that you are on track. Without this, it is much more challenging to identify which areas of your business need improving and which you can afford to invest less time in.
Bear in mind that no first draft of anything is perfect, and there is no reason why you can't adjust your plan at a later date. As time goes on, you are more likely to find that changes will need to be made to your business plan to reflect your business growth and how you plan to deal with these changes – adaptability that sets apart the promising start-ups from the bad.
Start Marketing Your Brand Straight Away 
Marketing is one of the essential tools for business success, as it makes consumers aware of your products or services, draws them in, and helps them decide whether they want to make a purchase or not.  To ensure this is successful, you should deploy a mixture of traditional and digital marketing strategies, from creating digestible, regular content to web advertising.
The latter strategy is crucial in today's business world, as more and more consumers are turning to their phones, tablets, laptops, and other smart devices for purchasing products or services, meaning that companies have had to move their business online to meet this demand. One way businesses have achieved this is by creating a website, which can help them achieve various digital marketing strategies for business growth.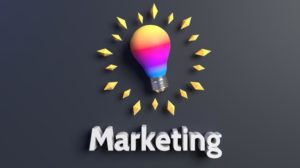 As well as being beneficial for marketing opportunities, having a business website boasts many other benefits, such as improving credibility, creating brand awareness, generating leads, increasing sales, improving the customer experience, attracting organic traffic, and much more. Whereas not having a website or poorly designed one can have the opposite effect.
Ensure that your start-up doesn't fall victim to this by creating a website as soon as possible to start employing digital marketing strategies to help your business grow and ultimately become more successful. Depending on your team's skillset, you could choose to take care of this in-house, or you could consider outsourcing the services of web design agencies like e-innovate, which specialise in web design in Surrey and the rest of the UK.
As well as helping brands worldwide with their web design, they provide various services, from social media management to search engine optimisation, to help businesses achieve their goals. Consider learning more about their services by visiting their website or contacting a team member directly and seeing how they could benefit your start-up today.
Attend Networking Events 
Contrary to popular belief, networking isn't something you do once your start-up is off the ground. Networking is vital for both established and start-up businesses, as many entrepreneurs have found their first successes through the connections gained at networking events, which has helped reduce the risk of failure.
As a business owner, you can reap many benefits by practising and perfecting your networking skills and attending as many events as possible, which, if not now, will pay dividends in the future. Some of the main benefits of attending networking events are as follows:
Discovering new business and referrals.
Gain valuable insight and feedback from like-minded professionals.
Improves your communication skills.
Find support for your start-up with mentors.
Opens your business up for partnership opportunities.
It gives you more leverage with investors and much more!
Maintain A Healthy Work/Life Balance 
When you're starting a new business, it can quickly become all you can think and talk about. While investing as much time as possible into your start-up is essential, you want to avoid it taking over your whole life; otherwise, it will have a knock-on effect on your personal and professional life. It might seem challenging to disengage from your business, but you can and should.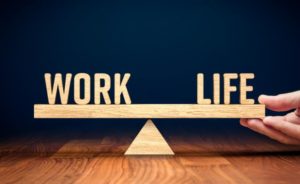 Ensure that you maintain a healthy work/life balance by meeting your deadlines while still making time for family, friends, and other recreational activities, prioritising sleep, eating a healthy diet, and not bringing work stress home. Although we sometimes understand that it can be challenging to do this, it is vital that you try your best to maintain a healthy balance to avoid burnout and the more significant problems that come with it.
Stay Ahead Of Everyone 
For your start-up to be successful, it is essential to pay attention to the latest business trends. We've seen too many companies go under because they've failed to stay ahead of the times and their competitors. So, ensure this doesn't happen to your start-up by paying attention to your competitors and trends in your field. Remember that you don't have to implement every movement into your business, but being aware and open to them is vital.