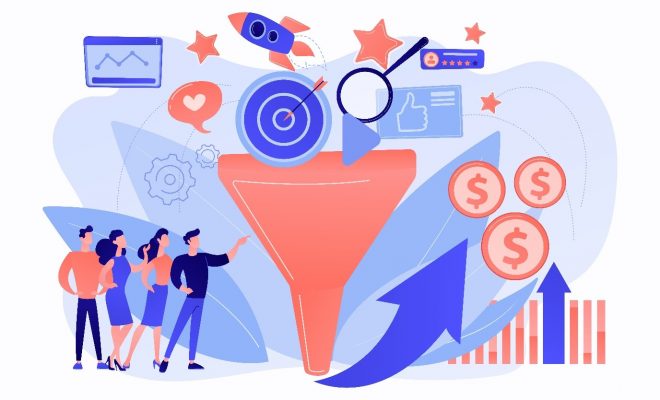 Business Strategies
How Businesses Can Use Sales Funnels to Attract High-Converting Traffic
By
|
Selling products or services online is a complicated game. Attracting high amounts of traffic is all well and good, but it means nothing if users aren't following your calls to action and buying your goods or services.
If you're a business owner looking to thrive in the competitive online marketplace, it's vital that you take steps to maximize your website's conversion rate. In other words, you need to ensure you're persuading as many visitors as possible to stay on your site and complete a purchase.
This is where creating an optimized, high-converting sales funnel (also known as a marketing funnel) comes in.
What is a Sales Funnel?
Simply put, a sales funnel is a series of steps designed to progress a visitor from being a new visitor to your site to someone who completes a sale.
A vital technique for finding and nurturing leads, a sales automation funnel allows you to guide a user's journey all the way to the point of purchase, creating a lasting relationship between your business and a customer.
On the flip side, if you find that people are visiting your website but not completing a sale, a sales funnel can be a useful way of identifying when, where, and why this is happening, allowing you to take immediate steps to remedy any issues and improve conversion rates.
Sales Funnel Stages
Rather than being a one-click route to success, an effective sales funnel will contain a sequence of clearly mapped out stages that respond to visitor behaviors and guide a user's journey over time.
The following image illustrates the basic structure of a marketing funnel: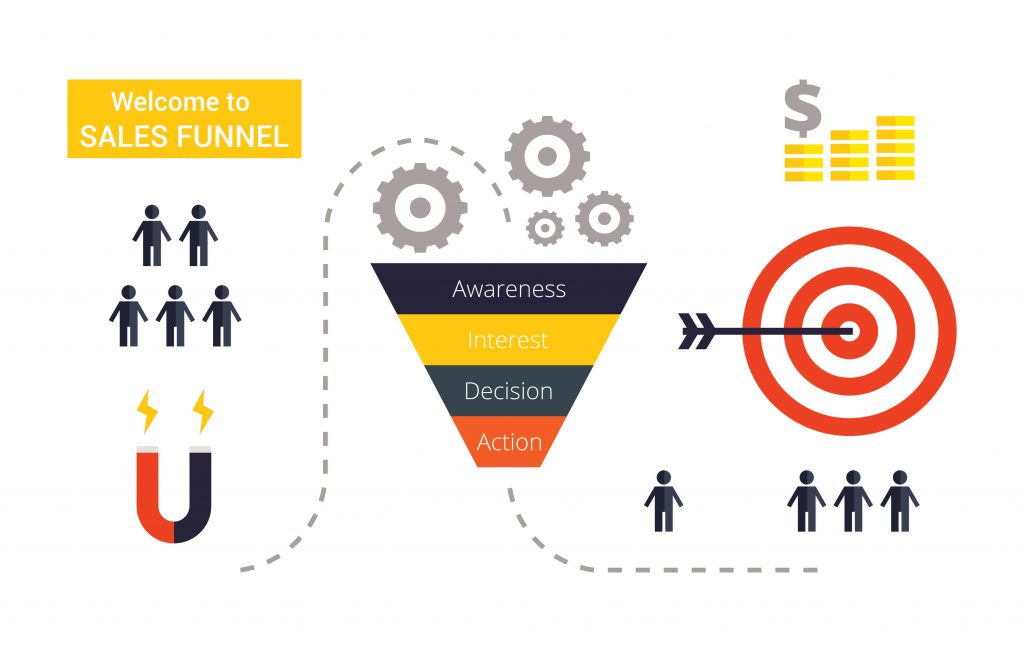 Here's the logic behind this structure: at the top of the funnel, there will be a high number of people involved, most of whom will be hearing about your business and visiting your website for the first time. At the bottom of the funnel, there will be fewer people involved, but these will all be established customers who are purchasing your goods and services.
The stages in between are where you nurture leads and convert visitors into customers. For example, users in the middle sections of the funnel maybe those who have navigated to your product pages and explored your offerings without yet making a purchase.
So, in summary: everyone enters at the top, potential buyers progress through the funnel, and paying customers are those that reach the bottom of the funnel. Simple!
The beauty of having clearly organized stages is that you can track your funnel's effectiveness at each individual stage. Once it's set up, you can keep an eye on how far people are progressing and where visitors are dropping out, allowing you to refine each stage individually to retain potential customers and improve conversion rates. If your funnel springs a leak, you'll be able to catch it quickly and keep your customers moving through your website!
How to Create a Sales Funnel
The specific steps for creating a marketing funnel depend on the nature of your business, website, and services. It also depends on what your call to action is: are you encouraging users to make a purchase, sign up to a mailing list, or fill in a form?
While any of these desired conversions will be boosted by an optimized sales funnel, every sale funnel is different depending on a business's unique needs. Luckily, there are some basic principles underpinning all sales funnels, as well as some general guidelines you can follow to optimize your funnel for success.
Widen your funnel's opening to attract leads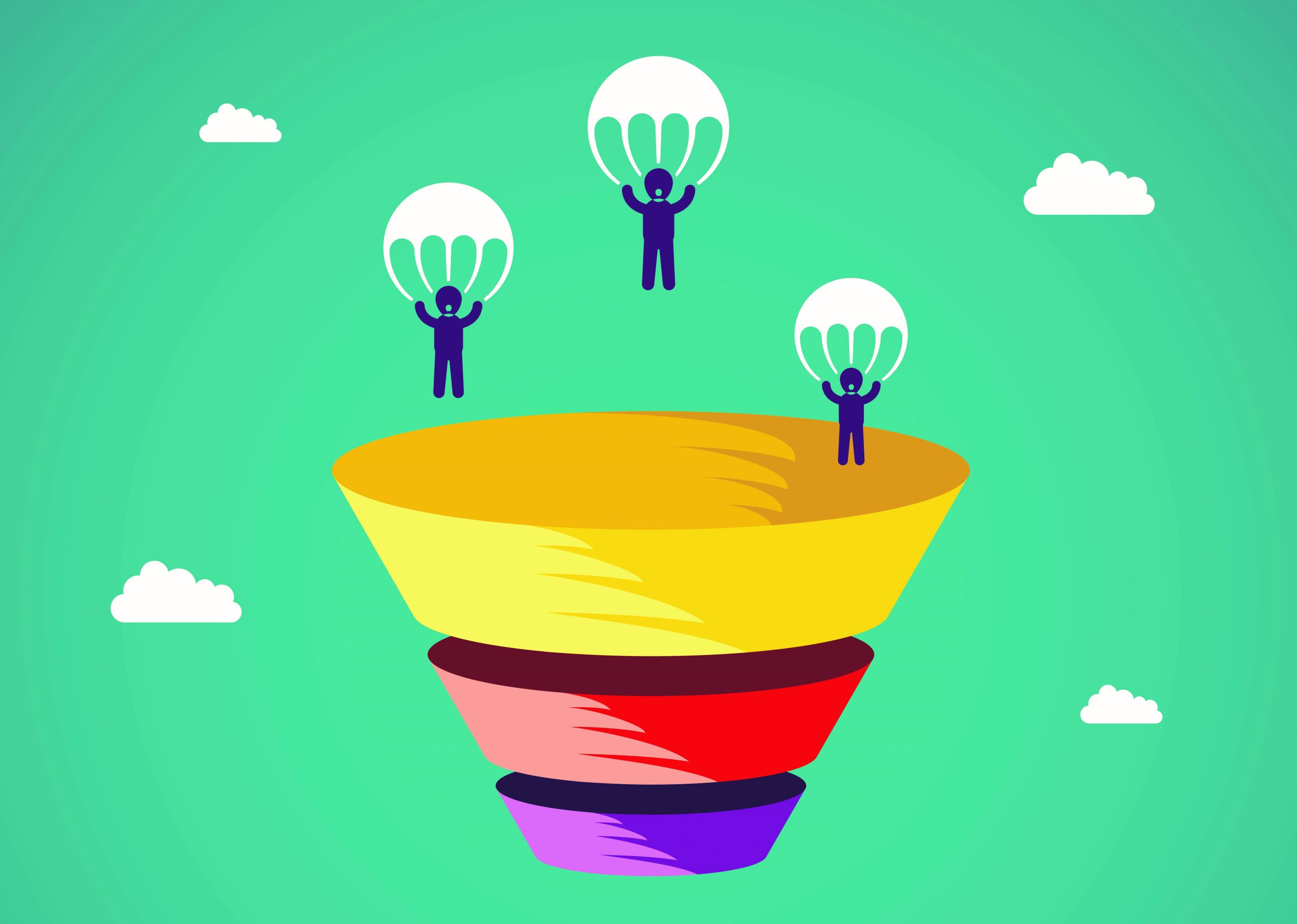 The first stage of any buyer's journey is discovering a brand. This means that any sales funnel needs to have what's known as a wide opening; in short, it needs to be attracting as much traffic as possible from a variety of different channels. In practice, this means that you should be using techniques such as search engine optimization, pay per click advertising, social media marketing, and email marketing. After all, if you're not attracting people to your website, you won't have any leads to progress through your funnel!
Start nurturing prospects by capturing their details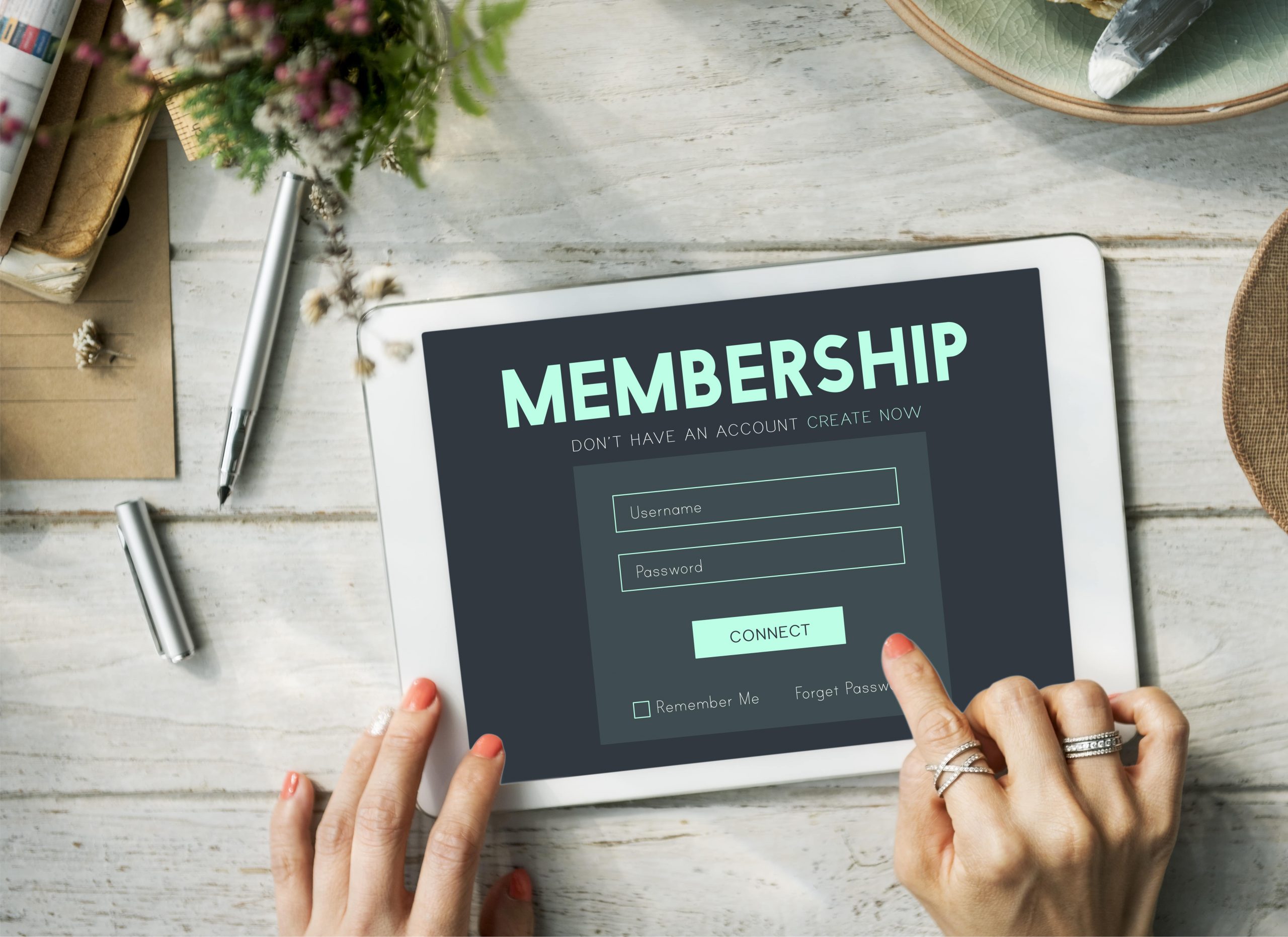 Once you're attracting traffic to your website, you can begin nurturing prospects. First impressions count for everything, and crafting an engaging landing page is a great way to impress new visitors and get them interested in your offerings.
At this stage, you need to offer something to a prospective customer to capture their details, such as the promise of exclusive access to new products or an informative guide that is exclusively available to those who sign up. The goal is to collect a user's contact information, sustain the lead, and take them further into the funnel. Obtaining data such as a user's name will also allow you to personalize your messaging as individuals move through the funnel, which is another way to keep visitors progressing.
Follow up on leads to keep visitors moving through the funnel
Having acquired a user's details, the next stage of your funnel might involve sending out targeted follow up emails that contain clear calls to action or links to relevant products. One stage further down, your funnel might target users who have had a product in their basket for some time but haven't yet made a purchase. In these circumstances, providing a special offer or discount code can help give visitors extra push that moves them deeper into the funnel and closer to clicking buy.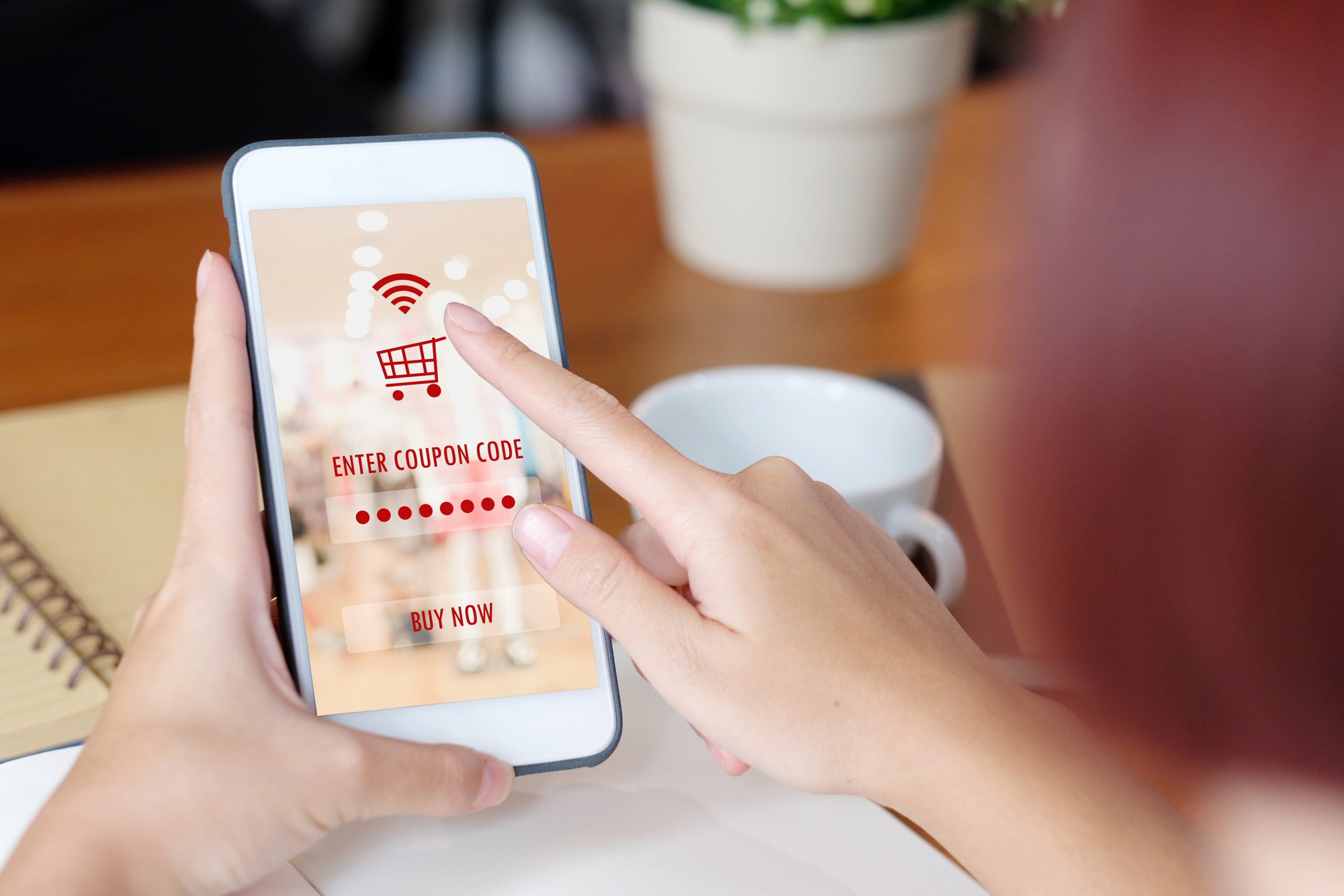 Ensure a positive user experience at every stage
Regardless of which stage you're working on, one thing is always the same: you need to provide an accessible user experience that keeps people on your pages and progressing through your funnel. Don't make visitors perform complex tasks or fill in excessively long forms, and avoid using a distracting amount of popups, buttons, links, or options. Instead, focus on one core offering and make it easy for visitors to become customers.
Conclusion: Managing a Sales Funnel for High Conversions
If you're a business that sells products or services online, a sales funnel can form the final piece in the digital marketing puzzle. Without a fully optimized funnel, there's a risk that all your marketing efforts will be wasted and that visitors will navigate away from your page without completing a sale.
In the right hands, however, a sales funnel is a brilliant way to increase conversion rates and achieve a positive return on investment. If you manage your funnel carefully, monitoring the effectiveness of each stage and adapting it to changing user behaviors, you'll be well on your way to success.