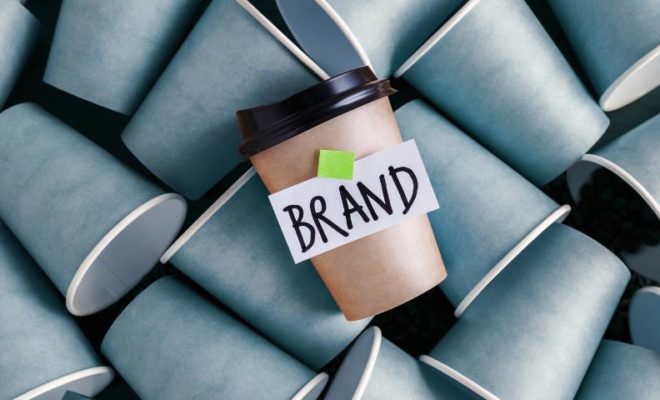 Business
How To Use Your Company's Logo to Build Brand Awareness? – Top 5 Ways
By
|
Your company's logo will be one of the first things you'll pay for, and it is a big step towards making your organisation recognisable. Yet aside from recognition, the colours, slogans, phrases, and themes you use can also build brand awareness and create a long-lasting impression on your target demographic (think household names like Walkers, Cadbury, Aldi etc.).
Using your logo wherever you can cements your brand in a positive light. Yet, customers are subjected to thousands of advertisements daily, both online and offline (approximately 5,000 a day, if we're to be exact!). So, how can you ensure that your company's logo is used as much as possible in a challenging way to ignore?
To help you decide, we've created this article outlining all the different ways you can use your company's logo to build brand awareness. From promotional merchandise and social media to your company's website/blog and company cars, there are many places you can use your logo to inspire customers to develop strong emotions about your brand.
So, if you're ready to take your business branding to the next level, continue reading as we explore several innovative ideas and actionable strategies to help you take your business branding efforts to the next level.
How To Use Your Company's Logo to Build Brand Awareness?
Company Cars 
If your company's headquarters is in a large city like London, Manchester, or Bristol, how often do you peer out of the window when you're stuck in bumper-to-bumper traffic and see cars covered in advertising? We'll bet that it's frequent! Ultimately, branded vehicles are difficult to ignore, and when they're stopping to let you cross the road or parked next to you, it can be even more challenging not to take in what they're peddling.
Whether logos, slogans, colours, or graphics, company cars are designed to grab people's attention, stick in their minds, and encourage people to learn more about their advertiser's products/services. With this in mind, you could consider transferring your company's logo onto moving billboards like cars, vans, taxis, lorries, mopeds, motorbikes, and much more.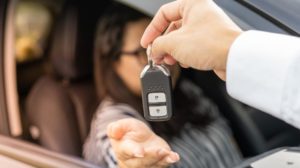 You can do this by printing your company logo, colours, taglines, etc., in large, digestible fonts in areas that are easy for passers-by to read while zooming past at top speeds. One of the most popular ways to achieve this is by transferring private number plates onto a company car since they can represent names, dates, and initials, making it easier for customers to retain them.
You may have one company vehicle, such as a trade van, that you use. Having a personalised plate for this vehicle will help customers remember your van and services. You can achieve this using private number plates like the ones from Regtransfers, consider visiting their website to gain inspiration, learn more about the process, get an estimated idea of pricing, and much more. Or contact a team member directly for specific inquiries, and see how their products could help elevate your brand image today.
Social Media 
In today's digital age, it is more essential than ever for modern-day businesses to have a solid social media presence because those that aren't embracing being online – whether as a consumer, business owner, or an employer – are quickly fading into the background.
Racking up an estimated 57.10 million users across the UK, social media is one of the most significant standouts of our digital era, highlighting the urge for businesses to market and build their brands using social media.
Due to this, you'll likely need to use your company's logo across all your social media platforms to build brand awareness further. However, before you can start doing so, your logo must be optimised to fit platforms such as Facebook, Twitter, Instagram, LinkedIn, etc.
When potential customers visit your social media platforms, they will base their possible experience with you depending on how good your profiles look since quality is generally associated with a friendly user experience, aesthetics, etc.
So, if they visit your Facebook profile, for instance, and see that your logo needs to be clearer or your header is too stretched out, they will get a negative impression that might deter them from using your products/services.
To prevent this, it is essential that your logo looks presentable and stands out by ensuring it is optimised for whichever platform you're using, as well as all the other marketing material you may post to your socials. Ultimately, you should only ever upload material you're proud to share with your audience.
Promotional Merchandise 
As an entrepreneur, you should know how much it costs to promote your business using traditional marketing means such as email, social media, search engines, etc. Therefore, it is essential that you hold onto every little penny you can. One of the best ways to be frugal while building brand awareness is by putting your logo on promotional merchandise such as t-shirts, stationery, mugs, keychains, mousepads, and much more.
Consider popular household brands in the UK such as Cadburys, Sony, Samsung, Hovis etc. you can find their branding on just about any promotional merchandise you can see when you walk into a supermarket, retail store etc.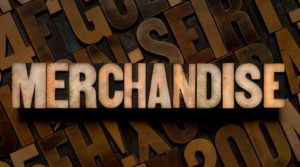 While your brand might not be as well-known as the likes of the above, so long as your logo is suitable for that particular item and you're giving it out at affordable prices (or even better, free of charge!), people will wear it and effectively give you free advertising. When people wear or use promotional merchandise with your company's logo, you'll be able to reach a wider audience, increase brand visibility, attract new customers and much more.
Digital Business Cards 
Business cards have been used as a form of marketing for decades; however, their popularity has dipped over the years as consumer focus has shifted online. Yet, the benefits of business cards aren't to be denied; in between expanding your network of like-minded professionals/consumers and fostering new relationships, business cards can provide many benefits.
However, it doesn't mean you can't take advantage of these benefits by hopping onto the digital trend by making your own digital business cards.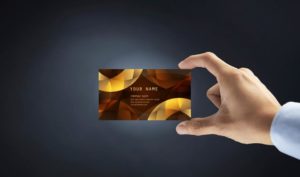 Featuring all the traditional benefits of paper-based business cards, digital business cards offer much more when it comes to design aspects; from specific fonts, images, graphics, and more, you can create business cards befitting of your brand, unlike the physical limitations of traditional business cards.
However, just because you have much more creative range doesn't mean you can get too carried away, as you'll still be restricted to a small amount of space. Therefore, try to stick to the necessary information like contact numbers, logo, and slogan, so that your logo isn't competing against loads of different elements and it's easy to digest.
Business Packaging 
Suppose your business operates within the e-commerce sector; another way you could consider using your company's logo when fulfilling customers' orders. Ultimately, if you put yourself in the shoes of a customer when they receive a package, the first thing they'll see is the interior of the box their parcel arrives in.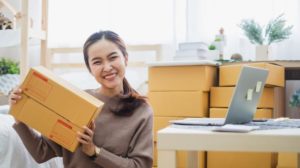 So, if it arrives in a well-presented box with tissue paper, bubble wrap etc., with your company logo on it will be more challenging to ignore. You could sneak your company logo into packaging strategy in many ways, from stamping it on the outside of the box, using branded tape to seal the box, keeping tissue paper folded using branded stickers, and much more.