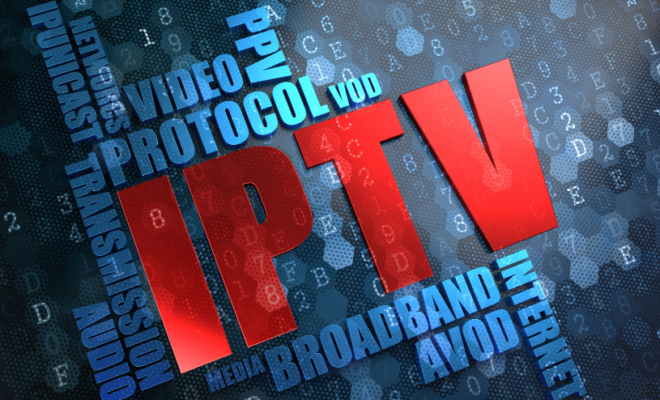 Business
IPTV/OTT Streaming Business – The Complete Guide
By
|
Back in the day, people who wanted to access broadcasted content could only do it through their TVs. Now, IPTV solutions are taking over and bringing cable TV down. While the overall audience prefers to enjoy the benefits of IPTV solutions, others ask themselves how IPTV works and how to start an IPTV business.
Being difficult doesn't mean it's something impossible to do. There are many IPTV/OTT solutions on the market, and some examples of that are streaming services, such as Disney+ or Netflix. Regardless of that, you can't start a business if you don't know where to start. We are here to help you, so keep reading this page to learn more about what an IPTV is and how to start an IPTV business. You can also dive into our page to read more about the matter.
What Is an IPTV/OTT  Streaming Business?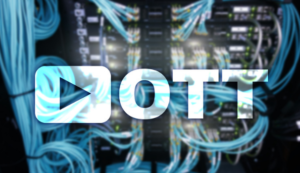 In a nutshell, IPTV/OTT businesses focus on delivering IPTV and OTT solutions to their customers. Therefore, those companies stream specific content through television programming or live streaming platforms. Nonetheless, you need to clarify what IPTV and OTT platform is before starting your business.
IPTV stands for 'Internet Protocol Television,' and it works as a video broadcast service that offers computer networks and smart devices like mobile phones the possibility to watch video content through those devices and even access content that would only be available for cable television users.
Thanks to that, people can watch their favourite TV shows without paying for cable or satellite TV.
OTT solutions, on the other hand, stand for "Over-the-Top" solutions, and they focus on streaming online content as a standalone product. As we mentioned before, some examples of OTT solutions are streaming platforms, such as Netflix and Disney+.
Although they weren't that common years ago, these platforms gained a lot of popularity in a short time due to how comfortable it is to broadcast content through them.
The businesses that provide OTT or IPTV solutions work as IPTV providers that send the content they want you to see through your internet launch and its VOD streaming server hosting. Doing that allows companies to establish where ads are going to pop up to let you watch the content you are interested in whenever you want.
Is It Worth It to Start an IPTV/OTT Business?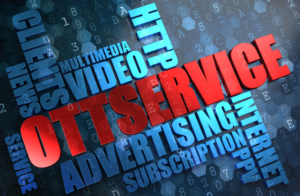 The short answer is yes; it's worth it to start an IPTV/OTT-business. If you already know what IPTV is and how it works, it's not that difficult to find out how to start an IPTV business. These services weren't that popular years ago, but what made them shine was how comfortable they made it for people to stream content by only using their internet connection.
Youngsters completely forgot about satellite and cable TV since they can sign up to Netflix and watch whatever and whenever they want. Most IPTV and OTT businesses owe their success to the previously mentioned streaming platform since it's what made these platforms known worldwide.
However, there are now more than one or two options available for people on the market.
People can now choose which IPTV solutions they want from dozens of different streaming platforms online and for online sales. The public, looking forward to trying new IPTV and OTT solutions, increases each day, so the whole world is waiting for investors to bring more innovative alternatives to them.
Challenges of Starting an IPTV/OTT Business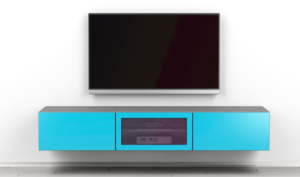 Although everyone with all the budget and time to start an IPTV/OTT-business can do it, that doesn't mean it's not something that brings tons of challenges to the table. They can be the following:
You need to find a team that successfully helps you program OTT solutions. Every person on that team must be able to give valuable insights on the matter and make the job easier for others.
Designing IPTV platforms or the content you want to stream is not enough since you still have to constantly test the platform to fix bugs and see which features need improvements. You can't stick with the first version you release, so it's critical to update your offers from time to time.
Make sure that your IPTV/OTT platform runs on thousands of different devices with no problem. Achieving that requires having a strong server that supports all those people logging in at the same time.
You depend on the internet connection of the IPTV provider and the one watching the content.
People who have been running these platforms for a time already know everything they need to do to keep things on a good track. However, that's not the case with new people starting an IPTV business. Therefore, it's best for the ones looking forward to starting an IPTV/OTT-business to ask someone who has already done it for help.
How to Start an IPTV/OTT Streaming Business?
If you are reading this page, you may want to know how to start an IPTV/OTT-business. We are here to help you! Read on to see a step-by-step guide on how to start and run these platforms with no problem.
1. Make a Business Plan
You can't start a business blindfolded, so everyone should make a business plan before announcing a product or starting to run it. Make a business plan that includes your business' target audience, the content you are going to show them, and the features you want to make available for them.
2. Choose an IPTV Platform Provider 
IPTV platform providers are the ones who offer your customers all the features and IPTV solutions they need to comfortably watch the content they want. Apart from that, the provider you pick also establishes the content you show your audience.
3. Get the Essential Components Each IPTV Platform Needs
All streaming platforms are different from each other, and it's not difficult to know that if you know what an IPTV is. However, when you start wondering how to start an IPTV business, the first question you need to answer is which components you need for it.
IPTV platforms can't run if they don't have specific features, and those features are:
middleware;
a media player;
an app for Smart TVs;
tablet and phone apps;
an STB;
CDN;
an intuitive customer interface.
4. Configure the System
Programmers are the ones who configure the platform's interface, set the app components, and adjust them to be fit for every device. Get a decent team of programmers who can do that for you, and make sure to fix all the bugs the interface has in the future.
Conclusion
Our step-by-step guide on how to start an IPTV Business consists of four steps, but each one of them requires a considerable amount of time, so make sure you put an effort into making the best IPTV/OTT platform you can. It's normal to be scared when wondering how to start an IPTV business or what an IPTV is, but everything gets easier once you make a business plan and get a team that truly knows what an IPTV is.