Social Media
Best LinkedIn Marketing Tips
Are you still looking to improve your company's social media presence? As a business owner, one must have enough to do without worrying about the latest LinkedIn trends.
Still, if you are not using this social media platform for your marketing efforts, you are missing out on an efficient and effective tool for reaching potential customers.
LinkedIn marketing can be helpful for many different reasons. It can increase sales, improve networking opportunities, build authority and build your brand awareness. This social network is a potent tool that one cannot understate.
The easiest way to gather the top leads is by using the best LinkedIn marketing software like E Leads Pro. The AI-powered tool lets you capture the hottest leads by using a blend of marketing intelligence and an expert marketing team.
If you wish to do LinkedIn marketing yourself, here are some top-rated tips to get started:
Create a Company Page on LinkedIn
It's essential to get started on LinkedIn as soon as possible. The sooner you build up your profile, the more time you have to build connections and create valuable content for your audience.
First, head over to LinkedIn and click "Create an account" in their homepage's top right-hand corner. Then fill out all the details. Don't panic if you lack any work experience yet.
Once you're signed up, it's time to make sure that everything looks good! It means ensuring that all of the information on your profile is correct (including any past jobs), adding an exciting photo (don't use a selfie!), and selecting an appropriate headline representing who you are.
Create and optimize a company page on LinkedIn to easily share links, images, videos, and other content with your followers. Your company page should include information like your logo and contact information so that people can easily find out more about your business.
Best LinkedIn Marketing Tips
Make Use of Keywords in Profile Description
You must make use of keywords in your LinkedIn profile description. Such will help you be accessible to recruiters and employers looking for people with your skills and experience. Be as specific as you can.
Make sure that your profile description includes relevant keywords to show up in search results when someone searches for those terms on LinkedIn. You may even want to add these keywords to your title or headline so they appear prominently in search results!
For example, if you have worked in recruitment and want to move into HR, include the words 'recruitment' and 'HR' in your profile description. If you want to target a particular company, mention their name.
Use Images, Videos, and Links in Your Posts
LinkedIn has been testing out image sharing capabilities for several months now, and they've found that users respond more favorably to posts that include images.
If you share an article or business blog post, try including an image. If you have any images from industry events or conferences, consider uploading them to your profile.
Link back to your website whenever possible. One of the best ways to get people onto your website is by linking back to it from within LinkedIn posts whenever possible – especially when posting articles or other types of content that may interest them enough to visit.
Create Groups
LinkedIn groups are a fantastic way to engage with your customers and prospects. You can post updates, share articles, ask questions, get answers, etc.
There exist 2 types of groups: public and private. The main difference is that any LinkedIn user can join a public group, but you must get an acceptance to join a private group.
If you are just getting started with LinkedIn marketing, it is best to start with a public group first, then move on to private groups later when you're ready.
In Summary
Put it to your advantage: LinkedIn is a beautiful place to connect and network with people in different industries and promote your own business. Post regularly, try some of the tactics mentioned above and stay engaged with others in your industry.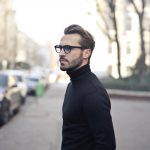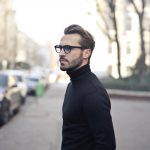 Latest posts by Ryan Bradman (see all)