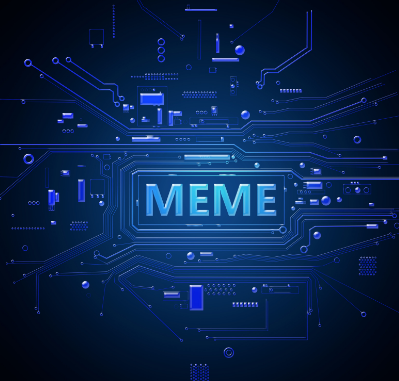 Social Media
How to Create a Successful Meme Strategy to Grow your Business
Marketing is no longer dominated by the creation of advertisements only for the purpose of selling a product. Brands all around the globe are working hard to increase engagement.
And, over time, their focus has moved to a whole new marketing approach – Meme Marketing Strategy. Memes are no longer simply about making people laugh. They have now evolved into a wonderful platform for spreading awareness.
Simply stated, meme marketing is an ingenious hybrid of social media marketing and content marketing. Therefore, we have compiled a set of tips that can help you in creating an impactful and result-oriented meme marketing strategy.
What Exactly is Meme Marketing?
Meme marketing is a kind of viral marketing in which memes are used to accomplish a company's marketing objectives. These goals may include increasing traffic to a website or providing amusing insights to an existing client base, for instance.
Memes may be found all over the internet. Every second of every day, a new trend emerges, and soon enough, someone will have developed a meme based on the most recent hot subject.
Memes are often thought of as amusing pictures, captions, or gifs; but, they may also be used to offer insights and create a community around a business.
This is why meme marketing is becoming more popular as a business approach. Effective meme marketing contributes to the formation of a brand's community. It is also critical to understand that meme marketing is not a good approach for every company.
Whether or not meme marketing is the appropriate strategy for your business relies on your industry, company personality, and any goods or services you provide.
Now that you are aware of the basics of meme marketing, let's move on to the tips that can help you in  making a meme online using a Meme generator

Tips to Create an Impactful Meme Marketing Strategy
Every marketing strategy needs a well-defined approach and meme marketing is no different.
If you are a marketer looking to leverage this fantastic medium to market your products or services, you need to define a well-crafted approach to achieve the maximum impact.
These tips will assist you in creating an impactful social media presence and propelling your social media fame to new heights: all through meme marketing.
Perform a Detailed Audience Analysis
This may seem to be a component of any old or new marketing plan out there, but it is critical in this case. Memes are all about connecting the dots between Brand – Situation – Audience.
If you make a mistake with the following triangle, your viewers will just scroll away from your efforts. You must guarantee that your meme is extremely relevant to the vast majority of your target audience.
If you're aiming for a broad audience and deploy a generic meme, it won't go over well. Instead, if you utilize a tailored joke for a targeted content marketing campaign, you will get acclaim as you've never seen before.
Understanding your audience and what the majority of them can connect to can allow you to increase interaction and engagement with your social media marketing efforts.
Ensure Uniqueness & Originality in your Memes
We are certain that you will acquire a feeling of "memer" (creator of memes) inside you over time. At that point, you should also experiment with producing unique content for your social media marketing.
You may not get a high score in the first game, but if you practice enough, you can develop a devoted following eager to share your unique material.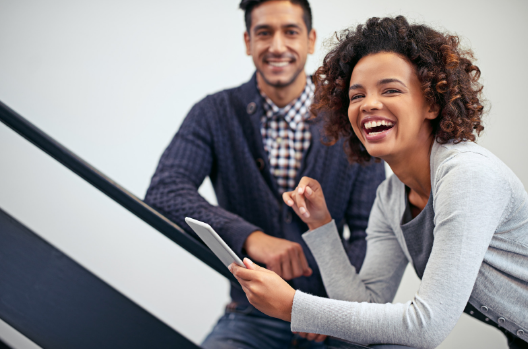 Furthermore, even if you are just starting out, keep an eye out for opportunities to change the trend in your favor. Rather than including a picture or a logo, search for anything that reflects your audience's preferences and your business ideologies.
Keep your Memes Simple
You are not composing a sales letter for a high-end customer. Rather, you're aiming for individuals who appreciate your brand/product and are familiar with your material. Don't make it too complicated since you need everyone to comprehend it.
Keep your memes as simple as possible to maximize their impact. Simply leverage a meme Generator and create straightforward and forthright memes that are strictly in line with your audience's preferences.
Leverage Viral Trends
One excellent advantage of meme marketing is that you are constantly bombarded with viral trends. There is always something that is going viral, that is hilarious, and that you can exploit.
Furthermore, given the current social media climate, we strongly encourage you to capitalize on the viral trend and include it in your social media marketing and content marketing plan.
Have a Backup Meme Library
Meme marketer, like any other artist, is prone to creative obstruction. We ran out of ideas and could come up with anything that might be relevant to the audience. At this time, having a backup meme collection would assist you to get through the difficult period.

You may utilize some of the famous meme forms that have stood the test of time to keep your audience interested with little effort.
Look for Marketing Potholes
Memes are one of the most engaging social media and content marketing tactics. However, keep in mind that all of the information you will be posting will reflect your brand.
Do not utilize memes that may insult a segment of the population. Your meme should not be used to oppress any group or individual in general.
Conclusion
As we all know, meme marketing strategy is one of the strategies that is here to stay. As a result, including it in your social media marketing and content marketing plan would be one of the best ways to build your brand on social media.
For marketing purposes, use memes carefully. Posting a marketing meme every day may make it seem as though you're trying too hard to get your audience's attention.
That's all you need to know when creating memes for marketing. Just don't give in to the urge to go overboard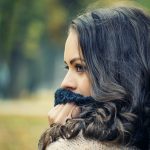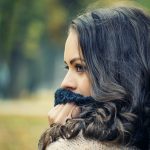 Latest posts by Christy Bella (see all)