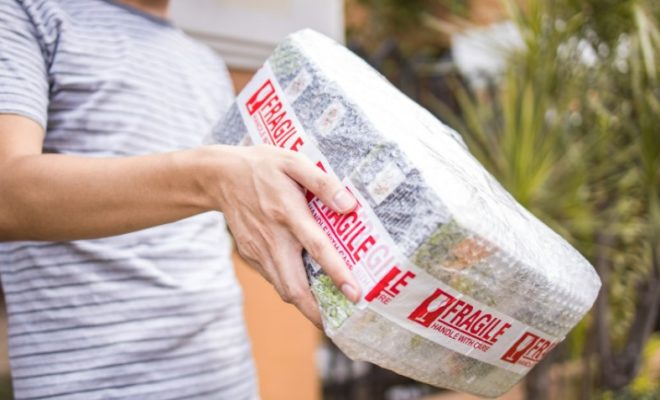 Business
How to Make Your Packaging More Eco-friendly?
By
|
Nobody can deny that sustainable and eco-friendly packaging is the future of product packaging. That is because customers starting to shop more responsibly, widely aware of the ecological issues and effects their purchase choices have on the environment.
To be perceived as eco-aware and to meet high consumer expectations, more and more brands are actively seeking eco-friendly options for their packaging.
Learn more about what makes packaging eco-friendly and why you should invest in that type of packaging in this article by Packlion.
What Does "eco-friendly" Actually Mean?
Eco-friendly is a term used to describe an item or service that has a minimal or no serious negative effect on the environment and climate change.
Some of the biggest environmental problems caused by the packaging industry include excessive waste accumulation, carbon emissions from manufacturing and transportation, and limited disposal options.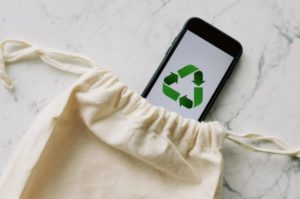 Eco-friendly brands adopt internal procedures to lessen these issues and embrace the 'reduce, reuse, recycle' strategy. They also take the necessary sustainability steps to build a positive reputation and create long-lasting relationships with customers.
One of those steps is eliminating plastic wraps and boxes in packaging, and investing in eco-responsible packaging options instead.
How to Make Your Product Packaging Eco-friendly?
Reduce the Size
The first thing to do to make an environmentally-friendly change in your packaging is to reduce its size and the size of the product. Lightweight products save fuel and energy, optimize the usable space in your warehouse, and are easier to transport. Also, a smaller item requires fewer materials to manufacture, which is very cost-efficient and minimizes packaging.
Another good solution would be to reduce the packaging layers. If your product is not spillable or easily breakable, there is hardly any need to have many packaging layers for one product. What you should do is only use enough packaging to protect the goods from damage.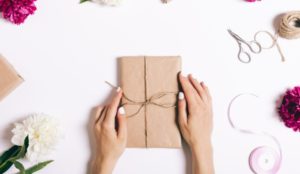 Moreover, you do not need large boxes to store a small product. So instead of going over the top with excessive packaging, think about how to customize it to perfectly fit your brand items. Otherwise, the packaging becomes a waste of space and materials and creates unrealistic expectations with customers about the actual size of your products.
Use Biodegradable Materials
Eco packaging is all about using renewable natural resources, which are biodegradable and compostable. That means the moment that packaging lands in landfills, in nature, or in the ocean, it will fully dissolve in a matter of days or months. Compared to plastic packaging which takes hundreds of years to break down, eco-friendly alternatives have no competition.
Biodegradable plastics have become a hit in the packaging industry. However, as good as it sounds, biodegradable plastic packaging is not the most affordable option and is still harder to break down than natural materials. It also leaves behind microplastics that are harmful to the environment. But still, it is way better than traditional plastic packaging.
For that reason, biodegradable materials such as cardboard, plant leaves, innovative repurposed compostables, and paper are a tremendous deal in product packaging. Imagine how superior your products would be perceived if you could take advantage of these biodegradable materials.
Use Recyclable Materials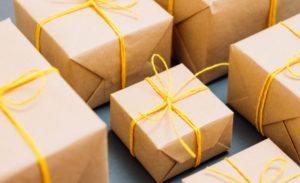 Another way to make your packaging eco-friendly is to use recyclable materials. Paper, glass, and cardboard are considered the best options for the inner and outer packaging. These materials are durable and extremely easy to recycle. As a result, they could be reused and repurposed again after recycling, instead of ending up as good-for-nothing packaging waste.
Advantages of Eco-friendly Packaging
Reduces the Carbon Footprint
Are you aware of how much your business affects the environment? Do you know how many emissions your sourcing, manufacturing, and transportation processes are responsible for? The good news is, thanks to sustainable practices you can do something about it and vastly reduce your company's carbon footprint.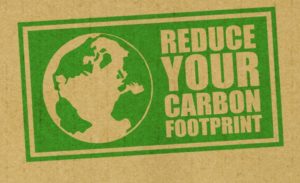 Overall, responsible packaging minimizes the carbon footprint of your products. This is probably the best perk eco-friendly packaging has, compared to conventional packaging. On a larger scale, that has an immersive positive effect on climate change and the environment.
For example, creating industrial plastic packaging often emits more toxic carbon than the manufacturing of a product and requires large amounts of water and electricity. On the other hand, eco-friendly packaging uses less water and electricity and has a significantly lower footprint.
Improves Your Brand Image
If you want to build a positive reputation as an eco-friendly business, you ought to make more environmentally responsible decisions. It's not too late to take the first steps towards eco-friendliness! Start by upgrading your packaging.
Sustainable packaging in the future, no doubt about that. It grants you a competitive advantage by getting customers with environmental awareness. Eco-friendly packaging increases customer trust, enhances brand image, and provides better investment opportunities.