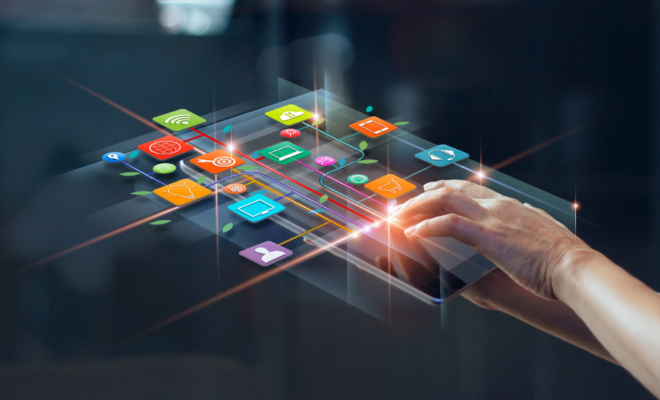 Business
What Do You Need To Do To Open A Business Online?
By
|
Not everyone wants a monotonous 9-5 routine life. Following instructions given by someone is definitely not everyone's cup of tea. That's why there are several entrepreneurs around, coming up with different business ideas. But making a business successful requires quite a lot more effort than just executing the said idea. You need to be constantly aware of your surroundings as if you don't change according to them, it'll be hard to survive. One of the most important changes has been having one's business online.
By opening a business online, one can easily increase their customer base as the internet is so vast and has people from across the globe. It has also helped people in providing better services to the customers which have improved retention rates too. While running a business online may sound a bit tedious, it's actually quite easy once you understand how to get started as it is similar to traditional business in many ways. In this article, we'll help you out with the same so that you can run your business online without any issues.
What Do You Need To Do To Open A Business Online?
1. Having an idea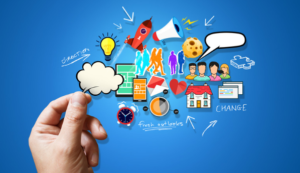 You cannot go ahead without an idea. It is the fundamental step towards opening a business online or offline. Ask yourself these questions – what is the purpose of your business? How is it going to be of help to your target audience? Do you have the skills required to run this business? Will it be easily executable on an online platform?
You cannot simply start a business the day you think of an idea. There are a lot of questions and answers and decision-making involved behind the idea. So, even while trying to start an online business, you need to be clear with the basic idea behind your business, especially if you are foraying into something that has never been done before as the risk factor is higher in such cases. We are not trying to demotivate you or something, but it is always best to be realistic about such things.
2. Research and development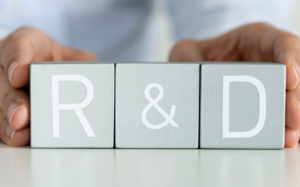 Before a product is launched by any company, a huge amount of time is spent by the people on its research. It is done to ensure that such a product is actually in demand and will help them in generating profits. You can start small by tossing your business idea in front of your friends, family, and other acquaintances. You can also do a survey and check with potential customers. If they are positive about it, you can surely start with its development.
Once you have received a heads-up about your business, you can begin its development. This basically means planning everything about the products/services you will be selling through your business and putting them into action. Where you are going to get your funds from, how will you utilize them, how you are going to procure raw materials and how many people you might need to help you with assembling everything – all these things are important and should be taken into consideration in the development phase.
3. Designing your website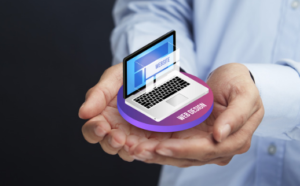 Once your business is taking shape physically, you can start the online process for the same. Your website is how you want people to think about you, so it shouldn't be taken lightly. Research about your competitors and how they are running their respective websites so it doesn't look too similar to theirs. The design should be aesthetically pleasing, so you need to decide hard on the colours to be used, the logo, and the templates. Positioning plays an important role, so it's best to hire a professional to design it for you as it'll surely help you generate revenue in the long run.
Make the interface mobile-friendly, or better, develop a mobile app for the same. People spend more time on their smartphones than they do anywhere else. So, it makes sense to accommodate accordingly if you want them to be connected with you at all times. The most important thing to remember while designing one's website is that it should make people feel safe and secure while browsing it. So, it shouldn't ask for too many personal details in case they are interested in your service so that they feel comfortable as a first-time user.
4. Mode of payment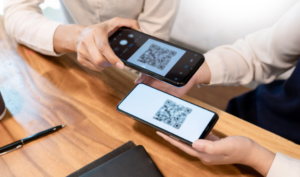 Since the business is being set up online, the mode of payment for any business transactions is going to be online only. In fact, in this digital era, people prefer paying online as it has made it easy for them to not carry liquid cash. There are different types of online payment for your business to accept transactions. Make sure that you accept the most common ones like net banking, Debit/Credit card payments, wallets or UPI payments. Most people use one or the other in some ways and it'll make it hassle-free for them to interact with your business and thus make them favour it more. Since online payments are also susceptible to fraud, make sure to use secure channels of payment. Neither you nor the prospective customer should be harmed during any business transaction.
5. Monitoring your platform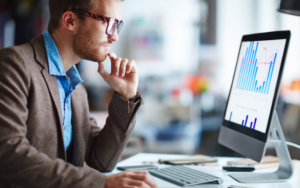 Many people tend to overlook this aspect of the business. Once the business is doing well, their focus shifts to revenue generation rather than keeping their website up and running, without any issues or technical glitches. You need to keep an eye out for your website to make sure it is running smoothly and that customers aren't facing any issues while browsing through it. Also, take reviews from customers and ask for constructive criticism, if any. These things make them feel like they are being heard and will also help you in surviving the cutthroat online business industry.
Conclusion
You might have come across several business websites and pages online. While it's not too difficult to start a business online, it is difficult to stay afloat. You need to stay ahead at all times. We hope this article provided you with an insight on how you can begin your business online and that it'll help you get started on your business idea immediately.