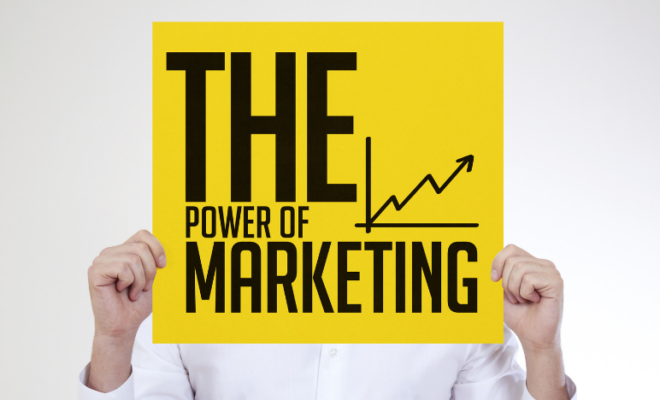 Online Marketing
What are the formats of work for marketers?
By
|
So, if you have chosen a specialty in the field of marketing, then you have three ways to develop your career. Each of them has pros and cons.  Read more about increasing Tiktok views and followers on the website.
1. Working in a startup

Advantages:
Complete freedom of action. Many experts complain that team leaders are being prevented from unleashing their potential. If you participate in a perfect startup, you may be the only employee of the department. Therefore, implement even the most daring ideas. The main thing, of course, is to track their effectiveness, and not pour out the budget.
The likelihood of getting quick results. If your startup idea works, you will end up with some pretty impressive KPIs. This is already plus 100 points in karma and resume.
Career. Only work in startups allows you to grow from a marketer to a department director in a couple of years.
Dynamics. New challenges that only a startup can provide will save you from boredom and tasks of the same type.
Disadvantages:
The likelihood of errors. You make decisions, so the responsibility lies with you. And it is not a fact that just one wrong step will not be detrimental to the company's budget and will not drag the entire project down.
Small budget. For 99% of projects, this is a classic. In tandem with other specialists, you will have to find new channels of communication with the audience and promotion tools that require a minimum of financial stability.
Low salary. No one will guarantee good earnings in the first couple of years after starting a startup. Sometimes you have to work at zero, on sheer enthusiasm.
Unpredictability. Startups are rarely stable. Any fluctuation in the market can cause the project to be closed. You have to be ready for such a turn.
2. Working in an agency

Advantages:
Working with different projects. You can gain experience in different niches, which is highly valued by employers.
Professional development opportunities. Most agencies are interested in staff development. In addition, companies offer growth prospects in line with the achievements of the specialist to keep him in the position.
Democracy. Most digital marketing agencies adhere to transparent working conditions; there is no rigid hierarchy either. Of course, subordination is necessary, but there is no classic "boss-employee" scheme, which is not to the liking of many.
Stable salary. Agencies that have been working on the market for more than one year already have a developed customer base, as well as a whole staff of salespeople who provide an influx of new orders.
Disadvantages:
High rates of work and responsibility. As a rule, you manage several projects at once, and all of them have deadlines that must be met, otherwise the company will lose a client.
Conflicts with clients are likely. You will work with different people, some of them will be "difficult". Unfortunately, there is no way to choose with whom to cooperate and with whom not.
There is a ceiling in career growth. It is possible to become a senior in your field, but it can be very difficult, sometimes impossible, to become a director and even a team lead.
3. Freelance

Advantages:
You are not tied to a tight schedule. You can work at any convenient time, take breaks at will, take a vacation, and so on.
You can only cooperate with those clients that you like. If you have not signed a formal agreement, then you can break off your relationship with the employer.
You can take the number of orders that you can exactly pull. That is, no overwork or stress due to missed deadlines.
You are not dependent on the team. This means that no one will be able to disrupt the project due to their carelessness (unless you yourself).
Disadvantages:
High competition. It is not easy to break through on the stock exchange, there are already employees with extensive experience and a voluminous portfolio. First, you have to work for a penny.
Lack of serious clients. As a rule, expensive projects are given to agencies.
Unstable salary. You don't have a stake, so you have to constantly look for new customers or keep old ones.
How to start a career in marketing?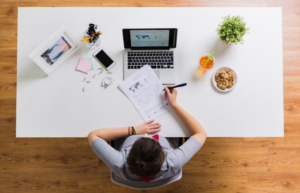 So you've decided to link your career development to marketing. Let's take a look at the main stages.
1. Training
This can be a marketing department at a university or specialized courses, for example, an SEO agency. We recommend improving your English in parallel. For most employers, it is critical that a specialist's level of proficiency in a foreign language is at least B1. Also improve your skills by subscribing to profile channels and communities in Telegram and social networks, attending conferences, online and offline events. You shouldn't avoid this platform, as it's becoming increasingly competitive and recent stats about Telegram found on The Small Business Blog prove it is so. You can use the platform as a source of information regarding many areas you might find useful. This will help not only to gain new knowledge but also to acquire useful acquaintances.
2. Write a resume
Even if you have no work experience, you still need a CV. It must indicate what kind of education (basic and additional), key skills and abilities, language skills, personal qualities. You can use special resume builders to make it easier for yourself. For example, SweetCV. The site already has ready-made CV and cover letter templates.
3. Practice
An internship is a good place to start if you have no experience at all. This is a nice plus for a resume. Even if you do not have a job in the company where you completed the internship, you can look for employers. When a specialist has a couple of cases on hand, this is a practical confirmation of his skills, which means it is easier to find a suitable job.
4. Improve your qualifications
The field of marketing does not stand still, it is always necessary to follow new trends in promoting and building brands. This will help you survive the high competition in the market and get a promotion up the career ladder.
So, marketing specialists are in demand in the market. But not everyone succeeds in breaking through. Therefore, be patient and persistent in order to succeed and build a career. Use expert online services for business promotion in social media.