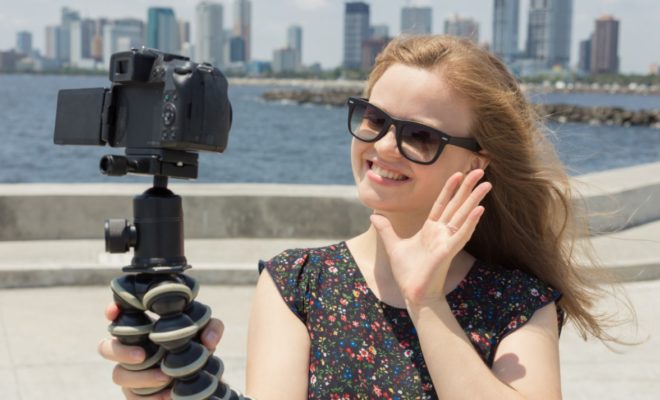 Online Marketing
Guide to YouTube Marketing in 2020
By
|
Video content can be successful with the use of an impactful marketing strategy plan. It is applicable for beginners as well as professionals because 80% of the users watch YouTube videos. The best part of YouTube marketing in this way is the ease of posting it on any platform. Let us see various aspects of YouTube marketing in this article.
Aspects of YouTube Marketing in 2020
YouTube ranks second as the largest search engine after Google. It makes it necessary to use some tactics for its marketing strategy for making your business venture successful:
1. Know your target audience
This will help you create content that the audience is looking for to look forward to watching it. After knowing their taste and preferences, you also need to observe the competitors' efforts to see the effectiveness. It will help you exactly decide what content has to be created.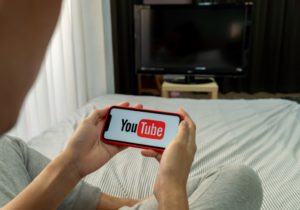 2. Make sure that your content has creativity
This will make the content exciting and entertaining for the viewers. The video content needs to have a personal touch and must be engaging enough to prevent people from abandoning the video in the middle.
3. Partnering with YouTubers
Partner with YouTuber having the same interest as your requirement to make suitable blogs to get huge followers. Also, such collaboration results in cross-cultural exposure.
4. Backlinking to your website
It is a simple trick that is very important for driving traffic. To do this, an annotation can be added to the video. On clicking it, users will be directed to your website. Instead of this, a clickable link can also be added to the description box.
5. Follow a strategy consistently
This is needed to get desirable results. Do not forget to create an introductory video on your channel so that the viewers will know what the content is about. You can even mention how frequently you are going to post content on your channel. Besides this, it is quite essential to be consistent in the video quality because if this falls, you will lose interest in the audience. This might cost you initially, but eventually, you will be paid for your time, efforts, and investment.
6. Use compelling video title
A video becomes clickable when it has an exciting name in the first place. For this, follow the tips mentioned below:
Keywords must be used for ease of its identification by Google crawlers to know what they can expect.
A short title with less than 60 characters should be used so that the audience does not lose their interest while reading a lengthy title.
The title must be self-explanatory so that the users do not have to figure out the content on their own. The most critical question in the user's minds must be answered by it so that it will spark up their interest.
7. Make your YouTube recognizable through effective thumbnails
The content, title, and thumbnail of the video must be in sync. You can add small notes and images to the thumbnail to meet this purpose. It must be efficient enough to increase curiosity in people.
Avoid smaller icons as they appear blurry. Make use of high-quality images and a 16:9 aspect ratio, which is most suitable for YouTube players. Also, it should have a personal touch and emotion to attract viewers.
8. Avoid lengthy videos
Today people lack the patience to watch longer videos. So make sure to fit the content within 5 min for maximum engagement. It must be unique, engaging, and informative. This was the reason why a vast number of people were interested in TikTok videos. No matter what is the niche you are dealing with, keep videos short and entertaining. In case you have some lengthy content, break it down tactfully into a few short videos for keeping it engaging.
9. Branding
When you do this to your YouTube channel, it becomes visually appealing and makes the audience take it seriously. Brand awareness increases and ensures better engagement with the audience. If your firm has a logo, better use it so that people can identify it easily. Titles and descriptions can be added to the video besides a link to social media and the company's website so that people can come to know about its complete presence online.
10 .Call to action(CTA)
Your video must have a call to action for increasing its engagement on YouTube. If not used wisely, people may find it irritating, so exercise your diligence while using it. There has to be clarity and conciseness regarding the key actions you want your target audience to take to increase the number of subscribers. Ask your audience to visit the company's website and subscribe to the YouTube channel for easy comprehension of the next steps. The only thing to keep in mind is to do everything smartly and tactfully to get rewarded for your efforts in the long term.
11. Avail the benefits of all social media platforms
People are widely available on various social media platforms and community forums, so you must post your YouTube videos to grab the attention and reach the masses easily. Your work doesn't end here because you need to remain active in these platforms to interact with the audience and swiftly answer their queries promptly. You can even integrate your video content with your blog posts.
Final words
It takes a lot of effort to create impressive YouTube videos on your channel. Still, it is no more a herculean task with the different online tools available today, even for beginners. Keeping in mind all the strategies mentioned above, it is essential to make sure that the audience finds it interesting and useful. Finally, do not forget to add a YouTube end screen, as this is essential for encouraging viewers to subscribe to it.